We know the COVID-19 pandemic has plunged the national and world economies into a deep recession. Social distancing's impact on consumer activity, unemployment, and the virtual workplace has been well-documented.
But there's another side to COVID's economic effects. Resilient companies and entire industries have adjusted out of sheer necessity. In trying to get lean, many organizations have uncovered operational inefficiencies. And they've made digital advances that otherwise might have taken a decade over the course of four transformative months.
It's one of those silver linings emerging from the global crisis. There's an understanding that you have to do more with less. Consolidate the tools you use and embrace digital transformation, but also be better with people—both your own and those who need your services. Be more empathetic and conscious of remote communication preferences. After all, the virtual workforce is here to stay.
Let's look at four standby industries where advances have accelerated:
1. Health care
Front line health care workers have been head-and-shoulders above the rest in displaying courage, resilience, and selflessness throughout this crisis. The doctors, nurses, and specialists absorbing the brunt of the treatment burden personify Better Work, Better World on a very real level. And they've gotten their share of hard-earned recognition for it.
What makes their efforts even more amazing is that health care workers were often hamstrung by their own processes. The PPE shortage has been at the forefront of the discussion, and you can't overstate the impact of those who produced masks, gloves, shields, and even ventilators, to address it.
But health care innovation has accelerated all over. Health insurance has expanded virtual offerings. Diagnostics companies are improving testing capabilities. Drugs development has sped forward, and maybe most importantly, regulators have recognized the need to relax restrictions on telehealth.
Virtual visits are no longer the exception; in fact, during the pandemic, they've become the norm. That alone represents massive progress to people who simply can't get the doctor's office every time they're sick or hurt. It's an overdue change that should be for good—as long as the industry can figure out the right balance for scaling it.
"There's no doubt health care is making up ground in terms of digital adoption," said Scott Rice, Director of Ancillary Services for ENT Partners. "Companies are also exploring new models and finding savings in new and different ways, being more innovative out of necessity."

2. Education
Digital learning has been met with mixed reviews by parents, students, and teachers alike. And there's legitimate concern that the resource disparities exposed by the pandemic will set certain disadvantaged kids back even further.
But there's no denying this: The education sector has pivoted hard. From instructors creating visually conducive lesson plans for Zoom classes, to students teaching adults what virtual collaboration looks like, everyone rolled with the punches. Maybe no world has been rocked more, and yet, on the other side there's a lot of hope. Student technology is being more evenly distributed, because virtual learning demands it be, and we're understanding the need to empower educators through public action.
"I'm hopeful that in a few years we will stop overlooking and underfunding the people and the services that are truly essential," said Perri Devon-Sand, a California-based public educator. "Schools can truly become more equitable and democratic institutions."
As Chicago Public Schools Principal Meghan Duffy noted, virtual learning has been accompanied by a newfound sense of empathy. Zoom classes might seem impersonal, but many students and staff are finding community and solidarity in their shared experiences—sporadic as they may be.
"I'm so encouraged by what meaningful connection can look like in times of crisis—even virtually."


3. Finance
Financial services—an umbrella comprising banks, credit unions, lending institutions, fintech companies, and even real estate—has been trying to get its digital priorities aligned for years. The industry has made some advances in digital banking, but regulations stemming from the 2008 financial crisis have often kept the gap between consumer and provider remained vast.
Social distancing has forced financial services to close that gap fast. And it's not just a matter of enabling a digital wallet. When visiting physical branches isn't an option, you need to reimagine the entire operating model. That includes:
Recommitting to compliance and cybersecurity

Disengaging with many third-party technology providers

Practicing holistic "co-evolution" as a sector
That last point is vital, since part of the issue is the disparity in offerings from one financial institution to the next. Everyone needs to get on the same page, and consumers are forcing the issue.
As a result, banks and lenders are considering the merits of collaboration, in addition to competition. Cohesion as an industry has its benefits. Advisor-client relationships have in many cases slowed for the better, too.
"I had gotten used to doing evening meetings with clients, mainly because many of my clients work during the day and are only free in the evening," said Chris Conti, a Rhode Island-based financial advisor. "Because of the pandemic, many of my clients are working from home and are now available for daytime virtual meetings."
Of course, if the industry accelerates its digital transformation and revises business models, that will affect employees, too. And as financial services companies reexamine what their customers need, they're prudent to look at behavioral data so they can optimize their talent and leverage behavioral drives most conducive to those needs.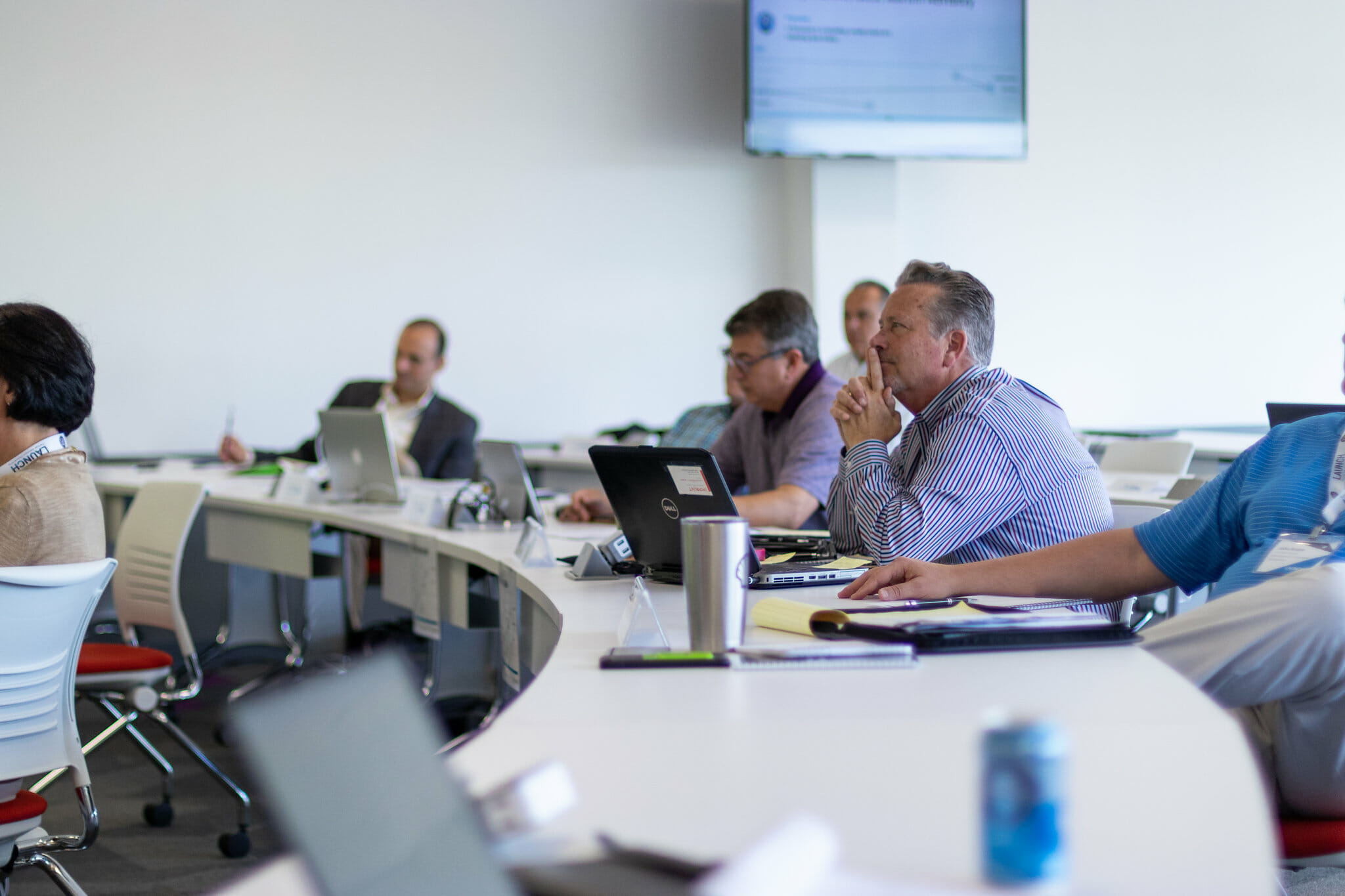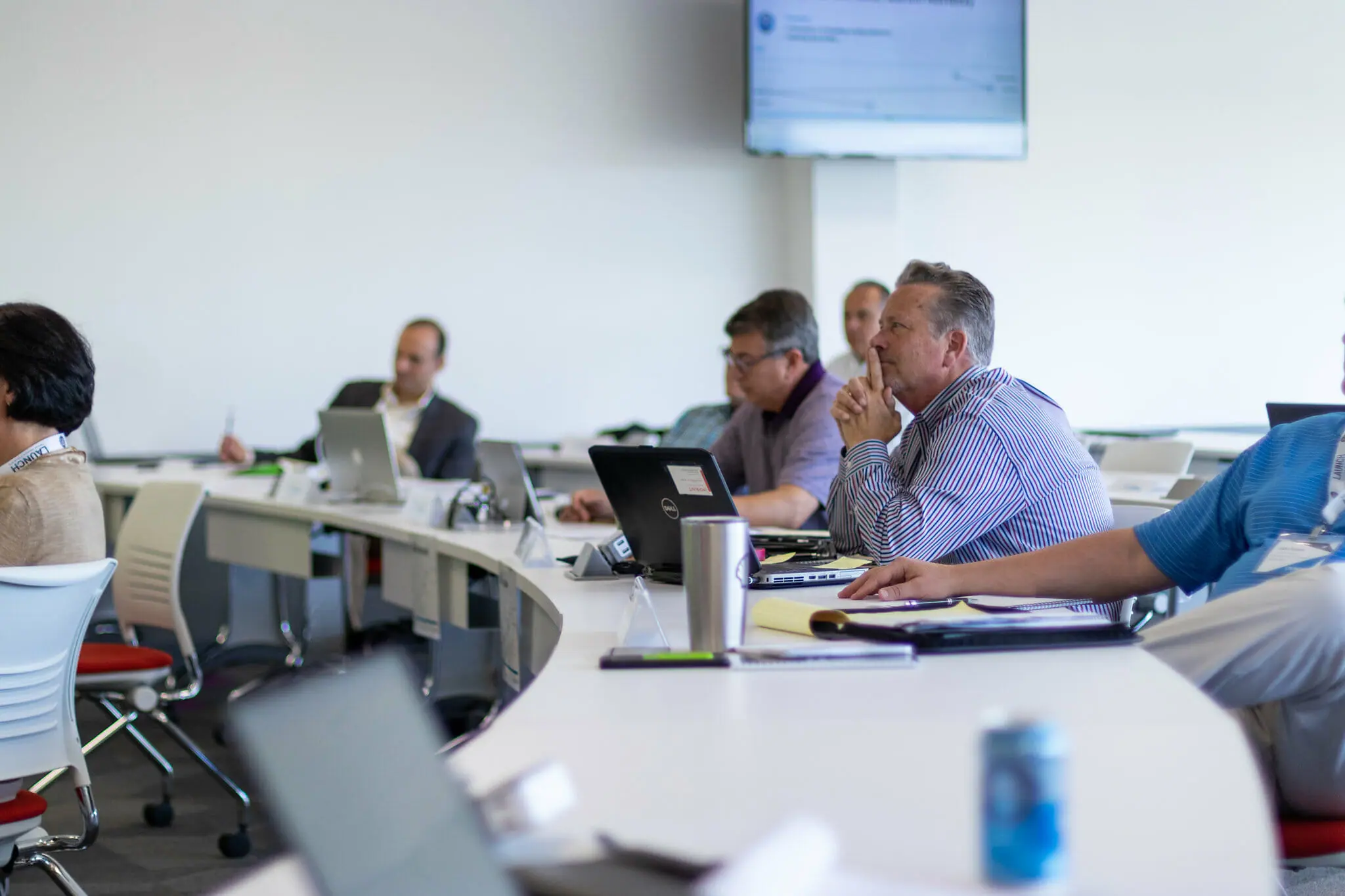 4. Legal
The legal industry is well known for being set in its ways—burdened by heaps of paperwork and long, drawn-out proceedings. The sensitive nature of evidence and personal information makes a lot of the more onerous processes necessary, or at least justifiable.
But not even the judicial system has been immune to the coronavirus, and socially distanced court can look very different. Hearings frequently happen over video conferences. Many proceedings have been more forgiving of witnesses who aren't capable of attending in person. And while there are certainly pros and cons to a Zoom hearing, for the elderly, the disabled, or anyone without a vehicle, this represents long overdue progress.
Many courts are also simply getting through more cases, thanks largely to the flexibility afforded by virtual meetings. Dockets clear, stalled cases move forward, and people get their day in court quicker.
And while e-filing has been an option for counselors for some time, many legal services providers have enhanced their e-offerings out of necessity during the pandemic. It's the only game in town when counselors can't file paperwork in person.
"People have been forced to figure out new ways to do things," said Alex Tillett-Saks, legal counsel for the International Brotherhood of Teamsters. "Not just how to scan and send paperwork, instead of dropping it off at an office, but how to better communicate with clients and maximize their conversations, even over Zoom."
Efficiency borne in crisis
Other industries are making important advances during The Great Pause, too. Government, entertainment, travel, and even niche retail sectors like grocery and apparel, have all forged ahead. Everyone is figuring out new ways to do more from a distance.
The common thread? When a crisis forces you to scale back operations, listen to customer needs and put a premium on collaboration and connection. Each of these industries is realizing that evolution post-COVID is about digital transformation, but also understanding the people who ultimately drive those transformations.
Find more COVID-19 silver linings here.