A recent blog by HR Dive boldly stated: "Candidates dislike long, irrelevant pre-hire assessments." Did it really take research to establish this fact? In general, people don't like long, irrelevant anything, whether that involves getting a job, reading a book, or seeing a movie.
In the post, HR Dive identified three things candidates don't like about taking pre-employment assessments:

The process takes too long.

They don't understand why they're being assessed.

The assessments don't relate to the job.
Candidate experience matters and should be top of mind when building your recruiting process. At the same time, you need to wade through the candidate pool to sift out top talent. That means you need assessments that are short and job-related—but also predictive.
Here are three tips for achieving both goals:
Avoid the overly long assessment process.
Part of our mission here at The Predictive Index is to bring talent optimization to the world. One of the cornerstones of doing that right is optimized hiring.
Optimized hiring is more than just good prediction and science to benefit the employer, it also creates an optimized hiring experience to benefit the candidate.
We do that by providing a scientifically-valid assessment solution—a behavioral assessment and a cognitive assessment—that takes only 20 minutes to complete. And in that short amount of time, we're able to provide our clients with powerful insights into candidates' behavioral styles and learning ability, which can drive better interviews to find the best talent for the job.

Remember, your hiring process is a reflection of the type of company you are—and it affects your offer acceptance rate. Do what you can to create a positive first impression.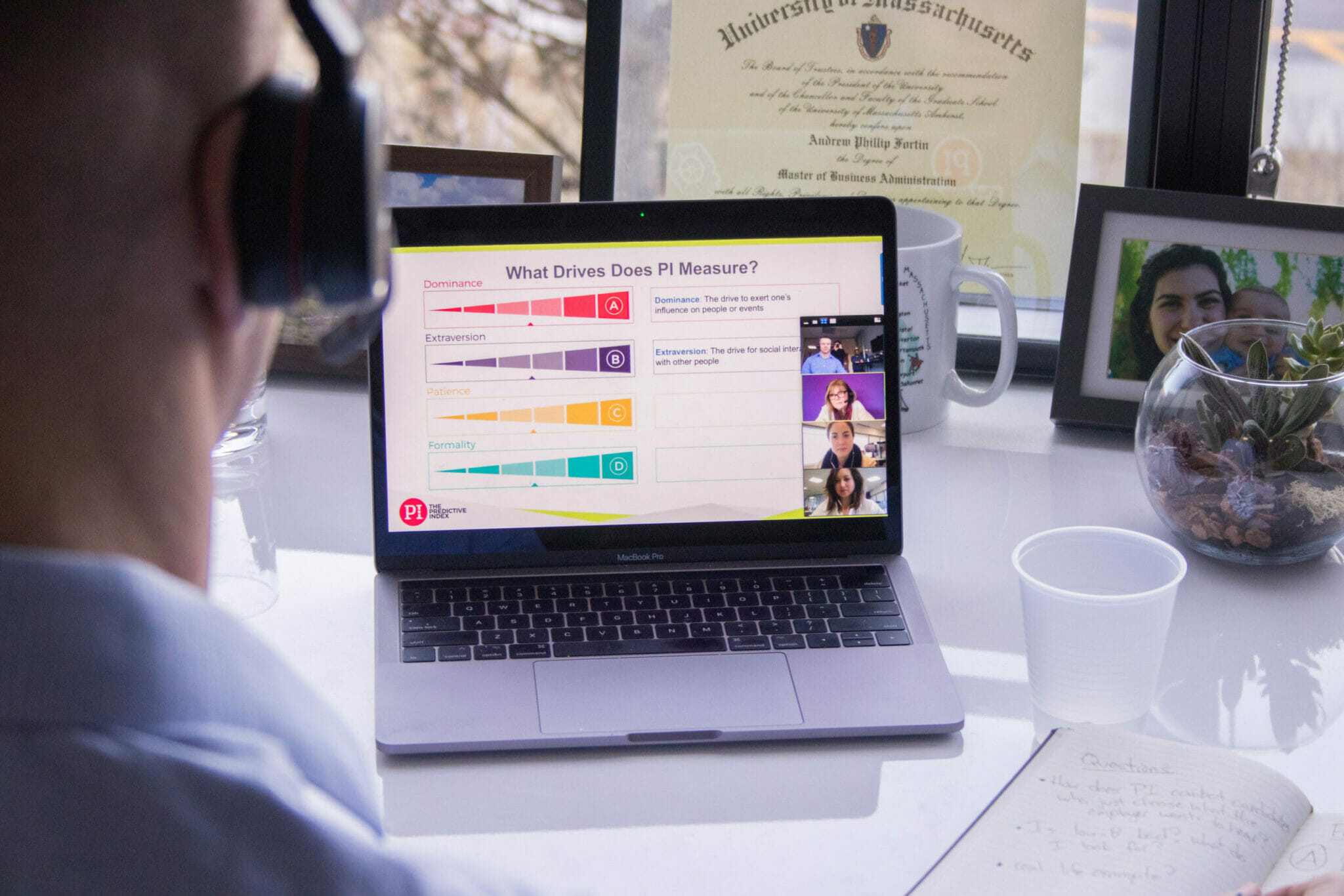 Be clear about why they're taking the assessment.
In the candidate-employer relationship, there should always be clarity and transparency. If you end up hiring someone, they come on board with a positive first impression of your company. And if you don't hire someone, they leave feeling like the process was fair.
That's why it's critical to make the purpose of the assessment clear for the beginning.
When we ask applicants to take our assessments, we provide a clear written explanation as to what the test is and why we're asking them to take it. Here's a portion of the email we send:

Recruiters should be well-versed in the assessment approach and be able to speak clearly about the process, how the results are used, and what the candidate should expect.
Regardless of which assessment you choose, be sure to communicate the fact that assessments build self-awareness; the more self-aware an organization is, the better off it'll be.
Make sure the assessment relates to the job they're applying for.
The research presented in the HR Dive article showed that when candidates perceive the assessment as relevant to the job, 71% of them don't mind taking it.
Have you ever heard of those outlandish interview questions that some "experts" use to measure a candidate's likelihood of success? My favorite example is from "The Internship" where Vince Vaughn and Owen Wilson are asked what they would do if they were shrunk to the size of nickels and put in a blender. While the scene is funny, irrelevant interview questions like this don't amuse candidates—and they don't provide any meaningful candidate insights.
The same rule of thumb applies to pre-hire assessments: keep them relevant to the position.
At The Predictive Index, we look at two areas that apply to all jobs:
Behavioral style (i.e., how someone prefers to think and work)

Cognitive ability (i.e., how fast someone learns, catches on, and figures things out.)
Generally, the PI Behavioral Assessment™ and other personality-based assessments have an obvious purpose to candidates. They seek to understand who someone is and how they might perform the job. Cognitive ability can seem less relevant until you are presented with the facts. Research is definitive that cognitive ability is needed in almost every type of role. If candidates don't know that, it's a good time to educate them so they see how relevant it truly is.
Collectively, testing for behavioral fit and cognitive fit as part of the hiring process benefits the candidate as it increases the likelihood of job fit—feeling productive and satisfied in one's work.
Hiring is a two-way street.
Using pre-hire assessments is something your company should be doing. But using them right is more than just turning them on and letting them go.
In today's labor market hiring is a two-way street, and the candidate experience should be top of mind. This means being thoughtful about the length of the process, helping candidates understand why they're taking the assessment, and being sure to communicate their relevance for the job they are applying for.
If done right, pre-employment assessments help you hire better talent and also build a strong employer brand.
Was this resource helpful?