Businesses that leverage talent optimization understand that leaders are needed at every level of the organization—not just at the top. Developing leaders at all levels helps with succession planning and boosts employee engagement.
While the scope of leadership may be more limited for middle and first-line managers, their opportunity and responsibility to lead are the same. Even individual contributors can self-manage and influence those around them.
We've rounded up the best leadership conferences of 2020 across the U.S. and Canada to send your existing and future leaders to. Here they are in chronological order:
Talent Development Think Tank
Jan. 22-23, 2020 in Santa Rosa, CA
Talent development shouldn't be the responsibility of HR. Every leader should play a role in identifying and developing talent within the organization.
Leadership experts Andy Storch and Bennett Phillips are the hosts of this 2-day event. Attendees will hone in on problem solving, skills development, talent strategy, and analyzing professional training trends. Learn more about this event here.
Business Agility Conference
Mar. 11-12, 2020 in New York City, NY
Agile is one of the top future of work trends. It supports fast-paced, innovative work environments with a flexible approach to how work gets done.
This conference—hosted by the Business Agility Institute—could be just what your organization needs to become more nimble and outpace competitors. Agile thought leaders offer brief talks, and deeper facilitated discussions offer the opportunity to learn how others are applying agile methodology at work. Get more info on this game-changing event here.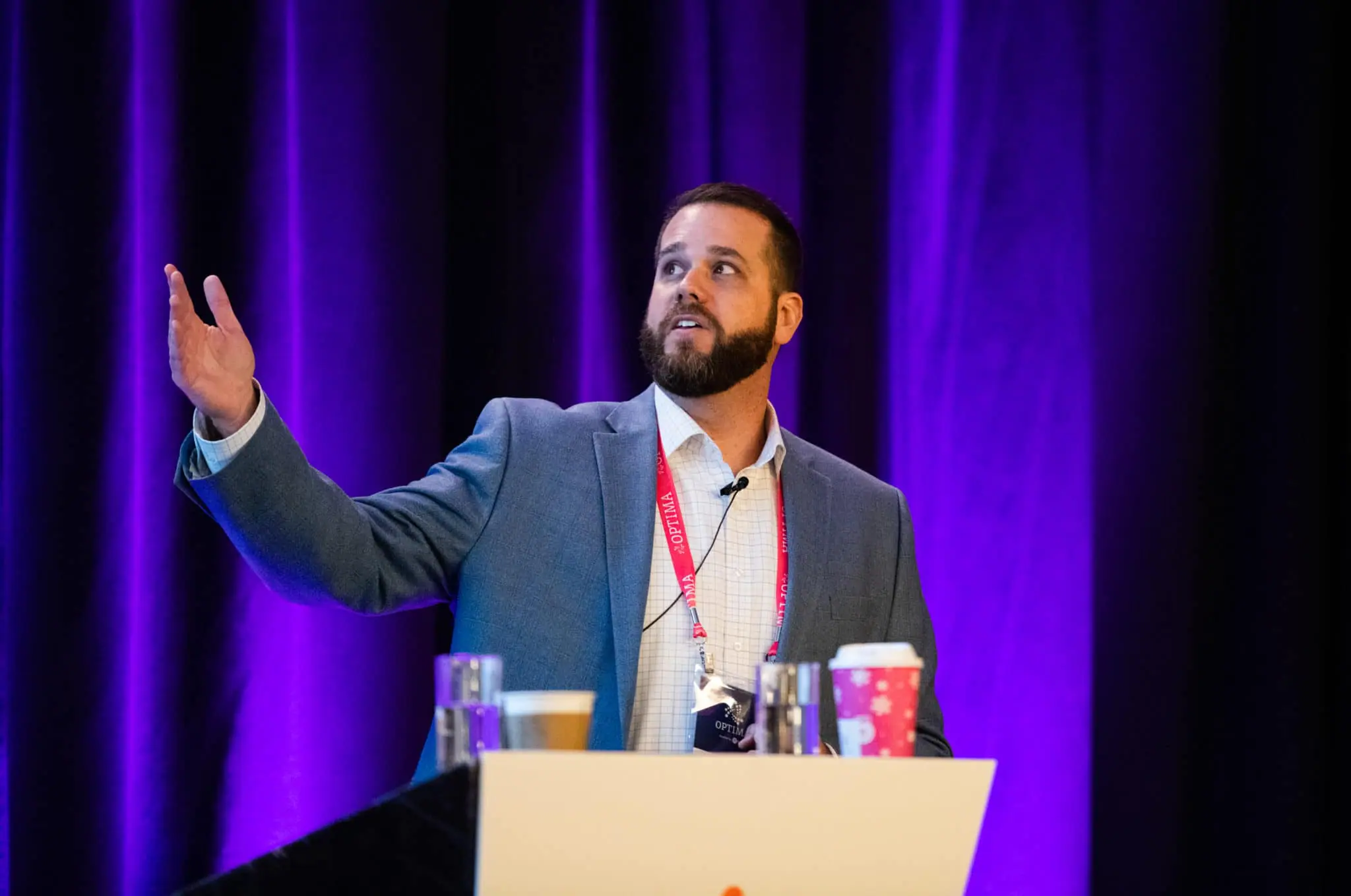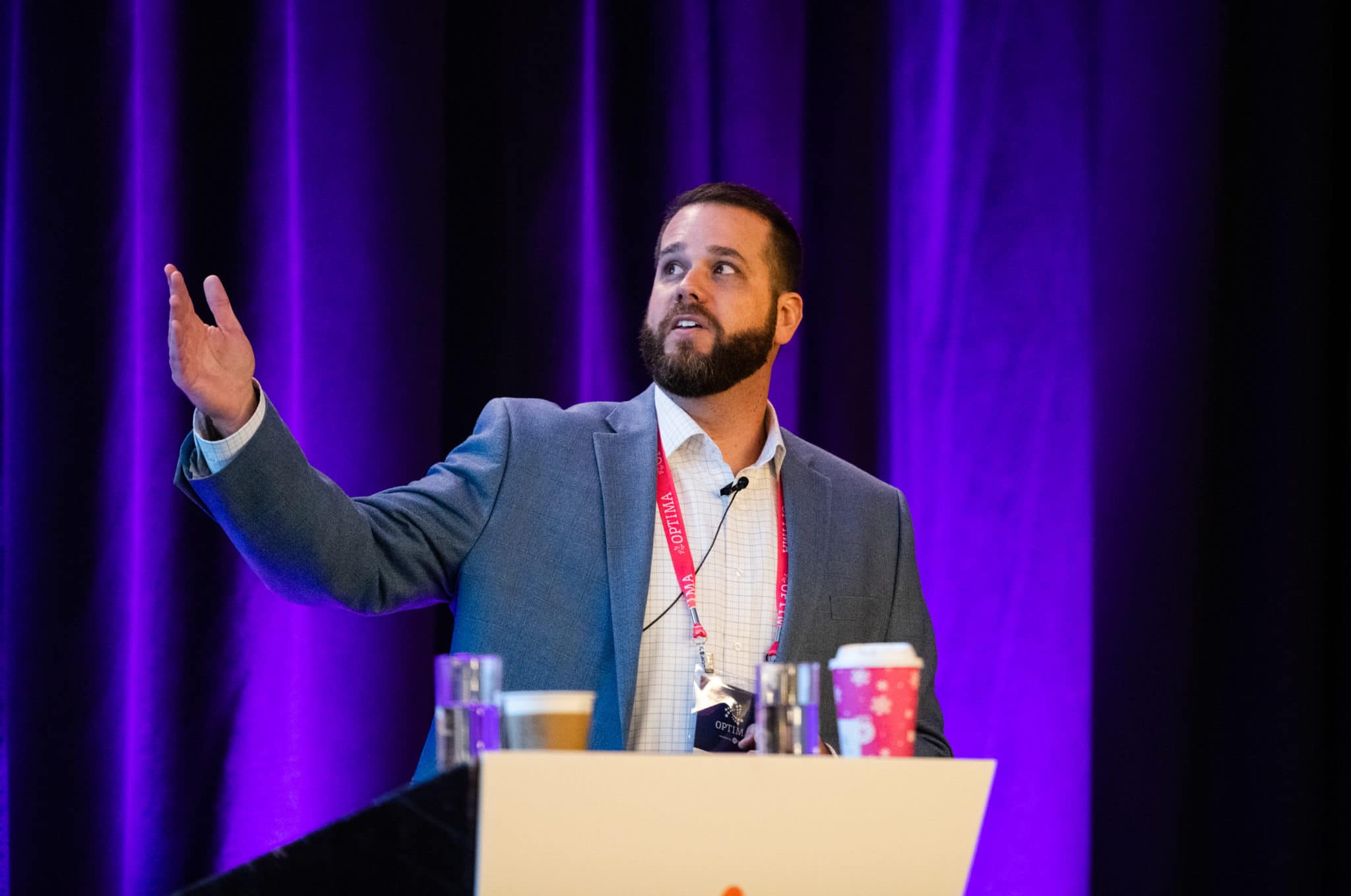 Leadercast Live
May 8, 2020 in Duluth, GA or online
Possibly one of the most popular—and accessible—leadership events of the year is Leadercast. Trailblazers and change agents take the stage to share "how to upset the status quo to incite positive change that will echo throughout your organization."
The in-person experience offers networking opportunities with like-minded leaders. Both the digital and live events offer continuing education credits from HRCI and SHRM. Get your passes online.
EntreLeadership Summit 2020
May 17-20, 2020 in Orlando, FL
Are you a leader who likes to break the mold? Then the EntreLeadership Summit may be for you.
This annual event brings together more than 3,000 founders and CEOs—and features speakers like Dave Ramsey and Daymond John.
If you're looking to grow your leadership skills, be inspired, and build better relationships within your team, mark your calendar for May.
Imagine Your Workplace
June 11-12, 2020 in Toronto, Canada
A core component of talent optimization is company culture and a healthy work environment—and that's the focus of Imagine Your Workplace.
The event features a diverse group of speakers and teaches business leaders the art and science of motivating your people. Limited to 200 attendees, this conference is perfect for the people-focused leader.
Join 10,000 companies solving the most complex people problems with PI.
Hire the right people, inspire their best work, design dream teams, and sustain engagement for the long haul.
Small Business Leadership Conference
June 15-17, 2020 in Orlando, FL
Held annually in Orlando, this conference is specifically for SMB owners, executives, and managers. The details of this year's event haven't been released yet. However, the Jim Moran Institute for Global Entrepreneurship and the Florida SBDC Network are actively soliciting esteemed industry experts as speakers. Join the waitlist here.
Culture Summit
July 14-16, 2020 in San Francisco, CA
Culture Summit is the ultimate experience for founders, thought leaders, and culture champions. The summit's unique focus is on transforming company culture and improving the employee experience from the bottom up—complementing top-down initiatives.
Culture Summit isn't your typical inspirational conference. Its interactive learning experiences, speakers, and workshops empower you with data, strategies, and frameworks to drive change.
2020 SHRM Annual Conference & Exposition
June 28-July 1, 2020 in San Diego, CA
Moving from Las Vegas to San Diego for its 2020 presentation, SHRM is a conference for more than just HR professionals. With tracks on culture, strategic planning, talent management, leadership, and personal growth, SHRM 2020 is primed to support the development of leaders at every level. Check out the agenda here.
OPTIMA
Oct. 14-16, 2020 in Boston, MA
2019's inaugural conference was a smashing success. This October, the world's only talent optimization conference is coming back to Boston.
Talent optimizers from HR and the C-Suite will converge at The Sheraton for three days of motivational main-stage speakers and action-oriented breakout sessions.
With tracks to help businesses design, hire, and inspire winning teams, this is one leadership conference you'll want to experience with your whole team. Super early bird pricing is available through Jan. 31, so register today and save your seats.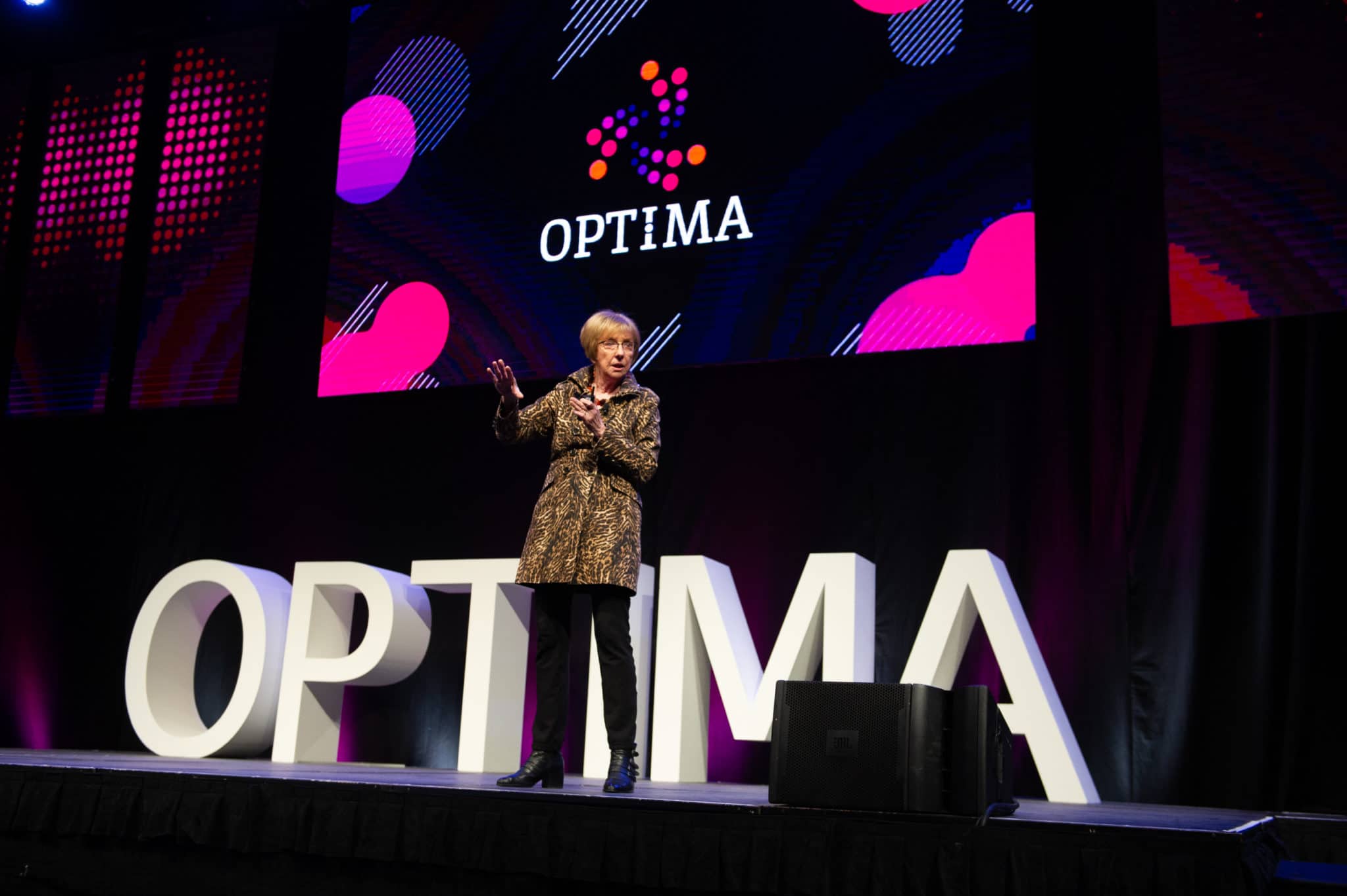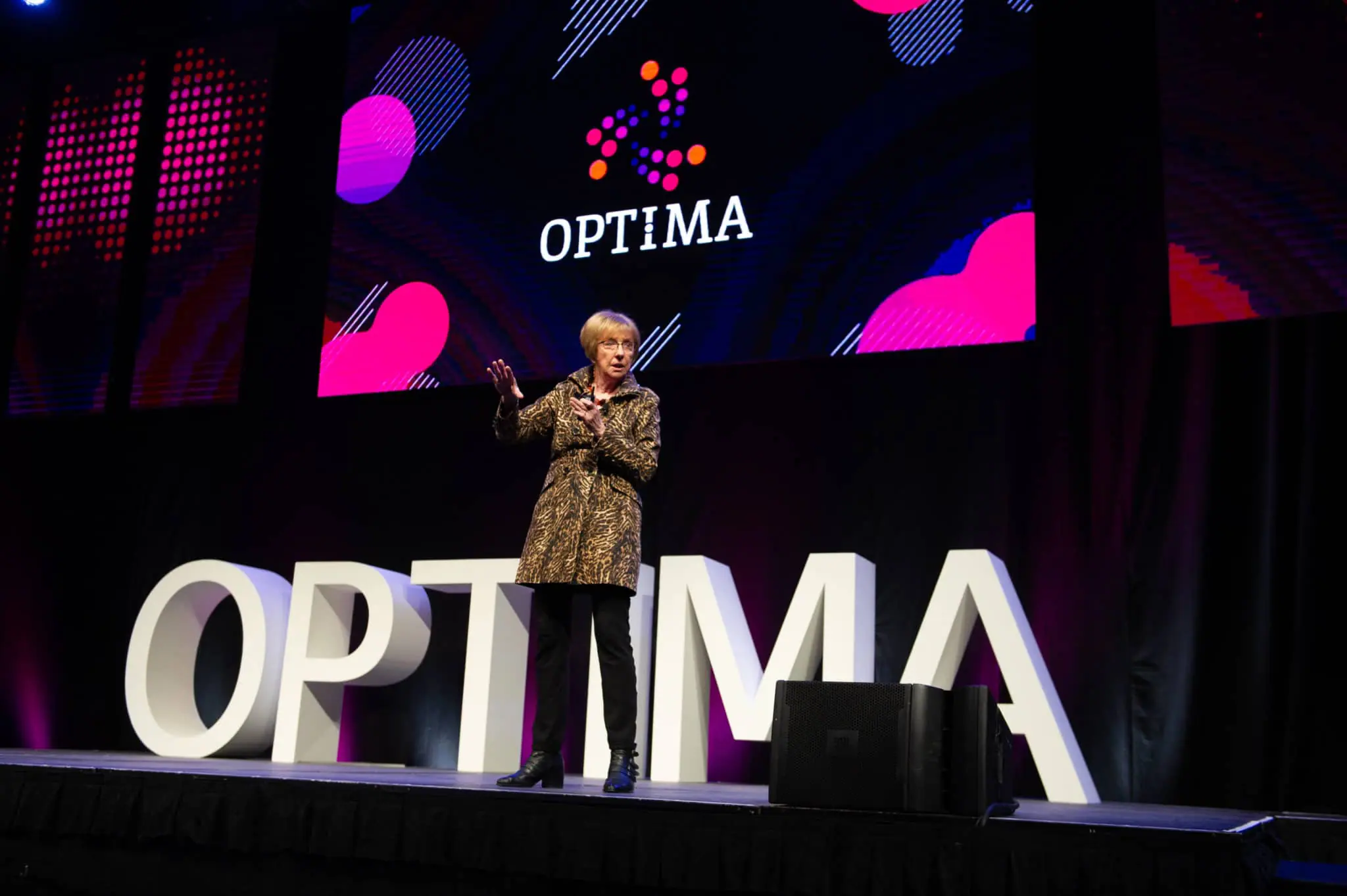 Forbes 30 Under 30 Summit
Oct. 25-28, 2020 in Detroit, MI
Raising the next generation of leaders? The Forbes 30 Under 30 Summit was named "the world's greatest event for young leaders, founders, investors, and creators." Give your young, high-potential employees the opportunity to network and learn from a lineup of A-list speakers. Get on the waitlist here.
Put a placeholder in for these events.
The following events are well worth your time; they just don't have 2020 dates just yet!
Worldz
The conference that's "more than a conference" is coming back at a yet-to-be-determined date in 2020.
Worldz offers one-on-one mentorships with senior marketers and top executives from global brands as well as mentorship lunches for groups of 10. The main programming centers around culture, technology, leadership, and social impact. Get more information about Worldz 2020 here.
Forbes Live Women's Summit
Looking to motivate and empower your women leaders? Send them to the Forbes Live Women's Summit. The 2019 summit brought together "a community of inspiring and innovative visionaries whose ambitious actions are changing the world at unprecedented scale."
If the 2020 event convenes the same diverse range of female luminaries as 2019, you'll want to make sure your leaders are signed up to attend.
Set your future leaders up for success.
Regardless of what level of the organization your leaders hail from, it's critical they develop leadership ability and people skills. Industry conferences provide a unique opportunity for leaders to not only learn, but also network with others who can help them grow in leadership capacity. The investment your organization makes in learning and development will return dividends as these employees build and inspire winning teams.
Join 10,000 companies solving the most complex people problems with PI.
Hire the right people, inspire their best work, design dream teams, and sustain engagement for the long haul.