MidAtlantic Employers Association (MEA) provides tailored HR and employee services to mid-market-sized organizations in Pennsylvania, New Jersey, Delaware, New York, and Maryland. For more than 100 years, members have trusted MEA to help them attract, retain, and motivate their workforce. In 2011, Kevin Robins joined MEA as CEO.
While working with various MEA members, Robins observed how damaging making the wrong hire could be—as well as why companies so frequently mishire. When recruiting, the natural tendency is to offer the job to the smartest, most qualified candidate—without accounting for job fit. As any leader learns over time, sometimes the best candidate on paper fails to fit in with the unique culture, pace, and personality of the organization.
Taking a strategic approach
"Among other things, I wanted to position MEA's services to include strategic consulting and HR outsourcing," said Robins. "To evolve into that strategic HR space, I wanted to find a tool that helped grow our membership and deepen our relationship with existing members (i.e., clients)."
MEA spent a year evaluating the assessment space in search of the perfect tool to aid in tackling their business goals. While looking at various tools, they wanted one that was easy-to-use and enabled members to empower the entire company—not a select few individuals. Eventually, they identified that The Predictive Index® offered the most value for clients because of its simple interface paired with actionable data.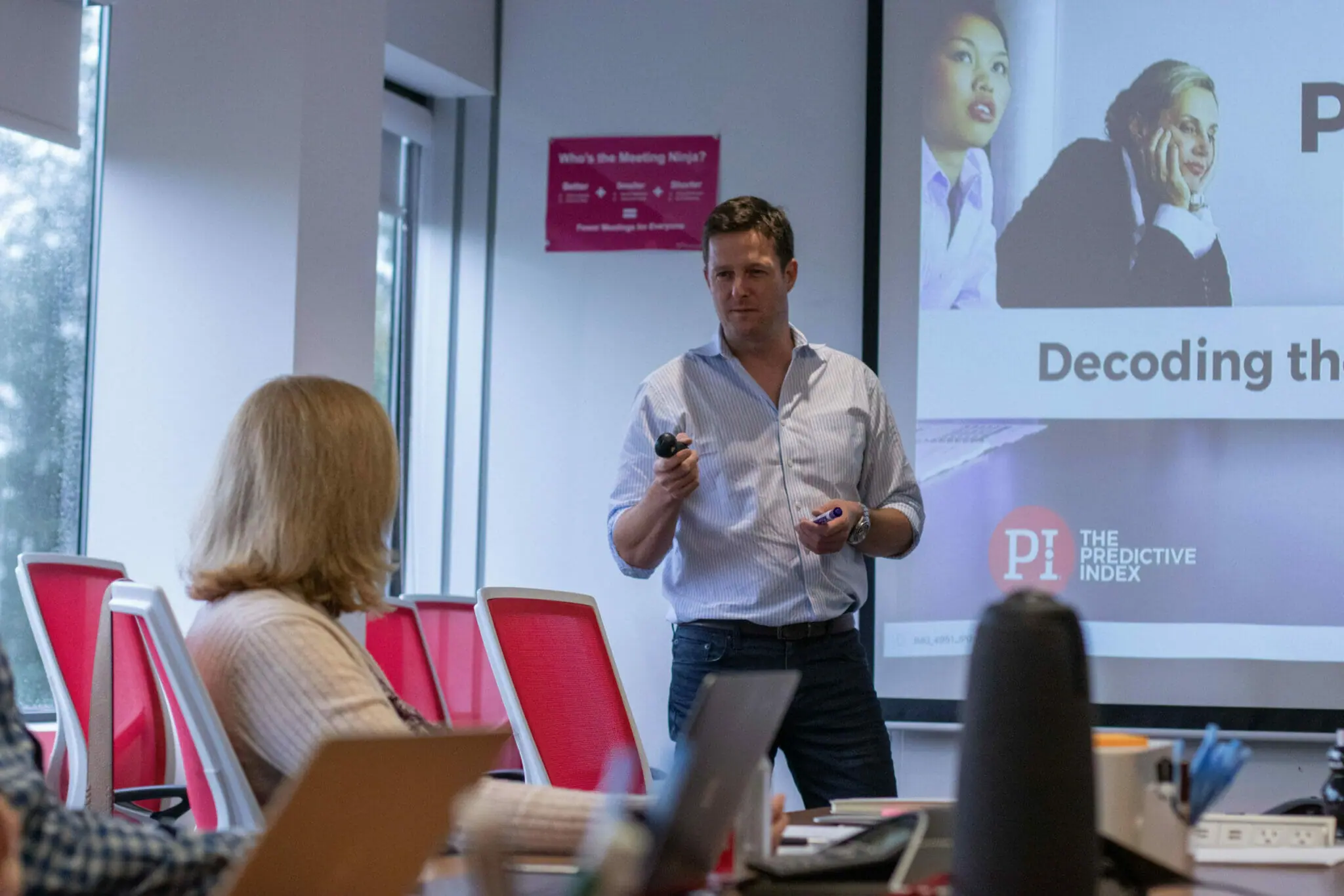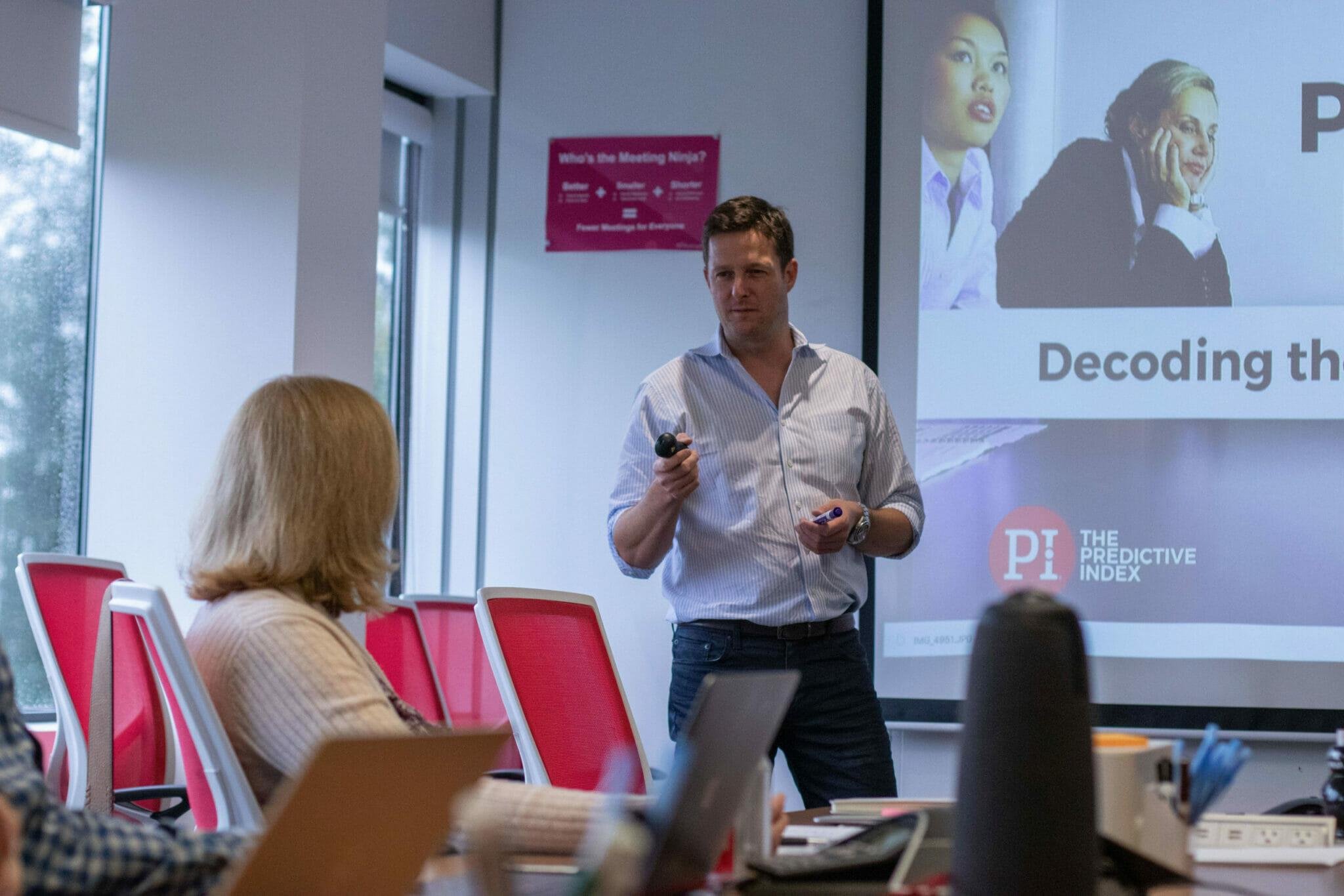 How PI has helped MEA grow client engagements
"When I first saw how the platform could enable our members to solve people problems, I was blown away," stated Robins. "As the platform has evolved, we find ourselves doing much more team and manager development than we initially anticipated. That's where our clients see the life cycle value in PI, and in turn with us."
MEA was confident PI would drive an increase in clients, but the size of client engagements has far exceeded their projected goals. It didn't take long for MEA to begin seeing results using The Predictive Index.
"One of our members was struggling with employee retention, experiencing a costly 40% turnover rate," shared Robins. "In addition to the damage the turnover was inflicting on their bottom line, having a low employee retention rate was causing additional damage to the company's overall morale and culture. We began working with this member to fix the turnover problem and started by deploying PI to identify the cause of turnover."
"Armed with data that clearly pointed to the root of the retention issues, our client was able to take action and reduce employee turnover by 11%."
Beyond assessments
MEA was initially looking for an assessment company but got so much more when they joined as a partner. Providing PI to client's leadership teams empowered MEA to replace subjective processes with objective, data-driven ones.
The Predictive Index was quickly able to help MEA provide its members with a solution to their hiring challenges by greatly improving their ability to predict job fit. While the first year of PI partnership largely focused on addressing hiring, MEA has since utilized PI to help its members develop and manage their teams—an area of the PI platform where many MEA clients see the most value. Because their member structure leads to longer engagements, the depth and long-term value of The Predictive Index has been a huge advantage for MEA.
Take your consulting to the next level.
Become a true strategic partner to your clients. Explore a partnership with The Predictive Index.
Join 10,000 companies solving the most complex people problems with PI.
Hire the right people, inspire their best work, design dream teams, and sustain engagement for the long haul.