Have you ever asked someone how things are going when they're in the midst of building a home or conducting a renovation? Typically after the ceremonious "good," a litany of complaints follow.
They told me the job would be done in six months, and it's been nine!
I'm fed up! They quoted me a reasonable amount, but we're already way over budget and nowhere near done.
The list goes on.
Conscious that the construction experience can sometimes be viewed with apprehension, the founders of Windover Construction vowed to do things differently.
Hiring team-oriented employees to stand out from the crowd
To stand out in such a commoditized space, Windover focused on being the kind of construction company "Where teamwork builds results." They decided to make team-oriented talent their differentiator.
When it came to hiring team-oriented employees, Windover partnered with The Predictive Index® (PI).
"PI provides us with the people data we need to develop successful teams that can work together toward our core purpose of building great things with great people," said Windover Executive Assistant Rhiannon Casey.
Join 10,000 companies solving the most complex people problems with PI.
Hire the right people, inspire their best work, design dream teams, and sustain engagement for the long haul.
And speaking of hiring, did they ever! Windover grew from 20 to 100 employees in a fairly short period of time. But hiring wasn't the only thing the construction company used people data for.
"Whether it's a brand-new candidate walking in the door for an interview or a seasoned superintendent stepping onto the job site of their 20th Windover project, we utilize people analytics every day to inspire conversations, navigate relationships, and manage team dynamics," Casey said.
Taking talent strategy to the next level with PI
While Windover initially leveraged PI's Behavioral and Cognitive Assessments to collect people data for hiring and team management purposes, they have since expanded their use of PI to truly develop a holistic talent strategy.
To reach its business goal of building exceptional projects for its customers, Windover recently began a large scale project to improve team cohesion, alignment, and performance.
To do that, they leveraged the PI Job Assessment™—a simple assessment that helps organizations get clear on what behaviors will lead to on-the-job success in any given role. Windover created "success blueprints" (Job Targets) for every position in the company.
The PI Job Assessment proved especially helpful when a long-standing member of the Windover team retired after 10 years in one role.
"Last year, our warranty manager was retiring after 10 years in the role. It was a role that had developed organically over time, so there was no job description," explained Casey.
"Before his departure, we worked together to create a job description and leveraged the Job Assessment to make sure we were all on the same page. [We] saw a need for a highly independent, driven person in the role, while the supervisor filling the position envisioned a more collaborative and patient candidate. We were able to meet as a group and talk through the differences. In doing so, we actually came to a better understanding of the role's requirements."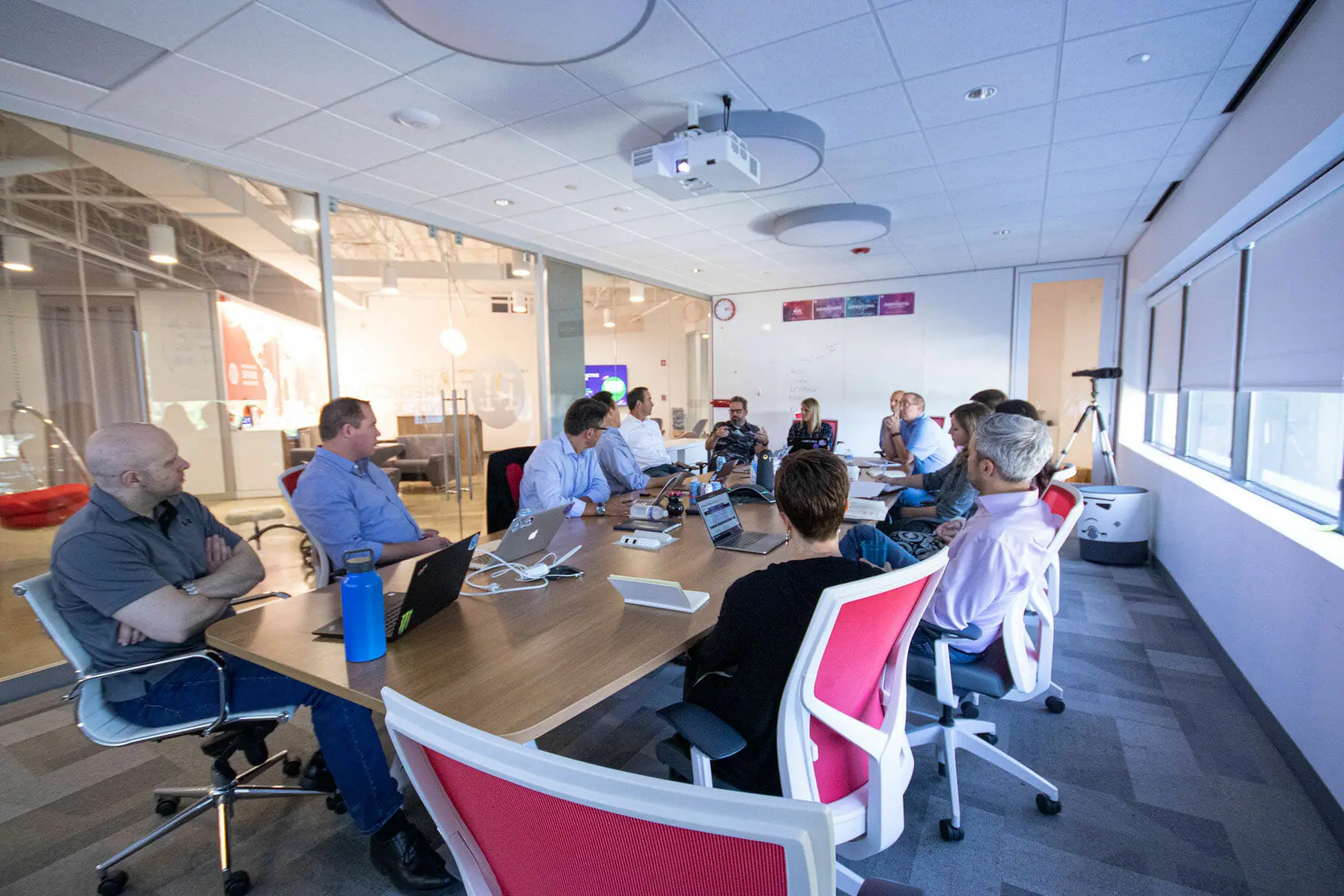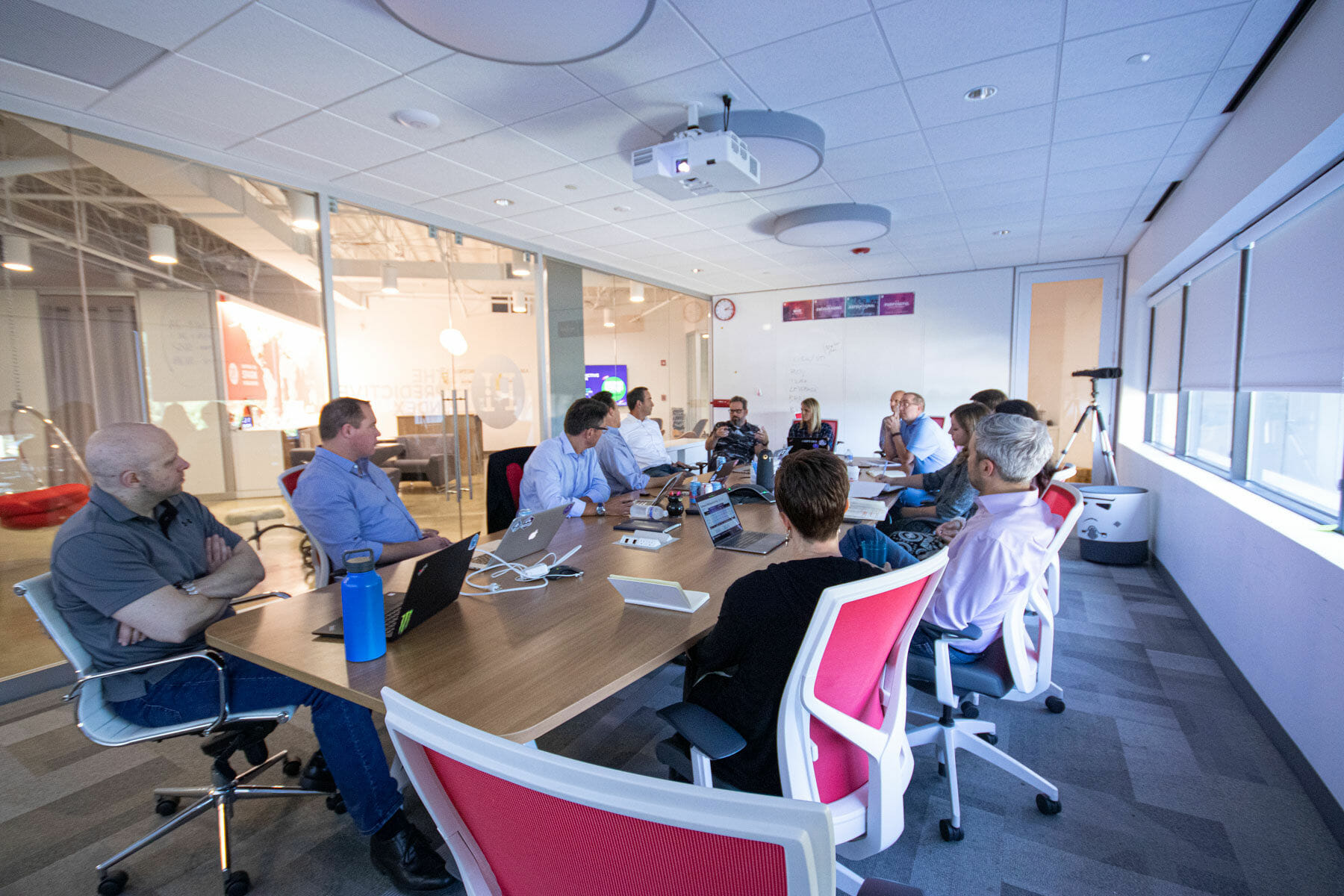 Discovering valuable insights to improve business outcomes
Casey and the Windover team have uncovered valuable insights about how employees on the same team can have very different expectations about the same role.
"For the first time," Casey said, "we now have clear data to support the assumption that a job description is a great starting point, but it is only one part of the picture."
Casey continued, "Having the team sign off on a Job Target not only allows us to improve our hiring outcomes but helps employees and managers when it comes to goal setting and performance evaluations."
And they didn't stop there. Given the temporary nature of projects in the construction industry, the Windover team leverages people data to level set on how best to work with each other.
Casey elaborated, "We use the BA and corresponding reports to help the team understand how they can work well together and what areas might need extra attention. This discussion sets the tone for the project and lets the team know they are supported."
Delivering business results through a high-performing team
According to Casey, focusing on optimizing talent is paying off. With an attrition rate well below the industry average of 21.4%, according to the ADP Workforce Vitality Index, they're becoming even more invested in their talent strategy.
"We are incredibly proud to say that for the past two years, the annual rate of attrition at Windover has been below 10%—over 50% better than the industry average!" said Casey.
Casey noted that this level of employee retention wouldn't be possible without a devoted focus on people.

"As we have grown exponentially from a company of 20 employees to now nearly 100, we have made a concerted effort to ensure we have the right people in the right roles as we continue our push to create high performing teams," Casey said. "Using data from The Predictive Index provides us with a road map to keep our employees motivated and engaged."
By taking an intentional approach to talent strategy and leveraging people data to guide decision making, Windover continues to set itself apart.
How PI can help
Windover's success isn't an outlier. There are thousands of companies that use PI's talent optimization platform to build and lead amazing teams.
Powered by 60-plus years of behavioral science, PI gives you the tools to attract and hire the right people for the right roles. Need a highly detailed worker who can drive projects to completion? A collaborative worker who brings energy to any team? Use PI to align on the behavioral traits best suited for a given role—and hire the best match.
PI provides additional value beyond the hiring process. Use tools like the Relationship Guide to ensure workers are in tune with each other's natural behavioral tendencies. Build stronger relationships, encourage tighter communication, and ensure your team is actively working toward its goals.
Request a Demo
9,000+ companies trust The Predictive Index to create dream teams.
Request a Demo
See how PI's Talent Optimization Platform can help your company hire with certainty, inspire your teams, and sustain lasting employee engagement.