With COVID-19 spreading around the globe and recommendations from the WHO and the CDC to practice social distancing, one of the top priorities for many organizations is equipping their employees to work from home (WFH).
And even though studies show remote work can bring major boosts to productivity and performance—as well as long-term cost savings—this abrupt shift to remote work will bring disruption before it produces benefits.
While your current focus might be figuring out how to pivot your business strategy in preparation for a recession, you still need to support your employees through this vital transition.
4 tips for your transition to remote work
As an executive, here are four things you can do to ease the transition for your workforce:
1. Handle the logistics and get the right technology in place.
Even if your organization has been remote-friendly for a while, equipping your entire workforce to work from home will bring its challenges.
When preparing to transition staff to remote work, our IT team sent out a tech needs form.
>> You can access a
copy of that form here
and re-purpose for your own use.
Here's what our IT team recommends to prepare to work from home:
External/second monitor (home TVs can work as external monitors)

HDMI cable

USB-C adapter (Mac users only)

Laptop and charger

Noise-canceling headset or earbuds
Optional equipment:
You'll also want to ensure you have team collaboration tools set up so people can still communicate efficiently and avoid doubling up on tasks.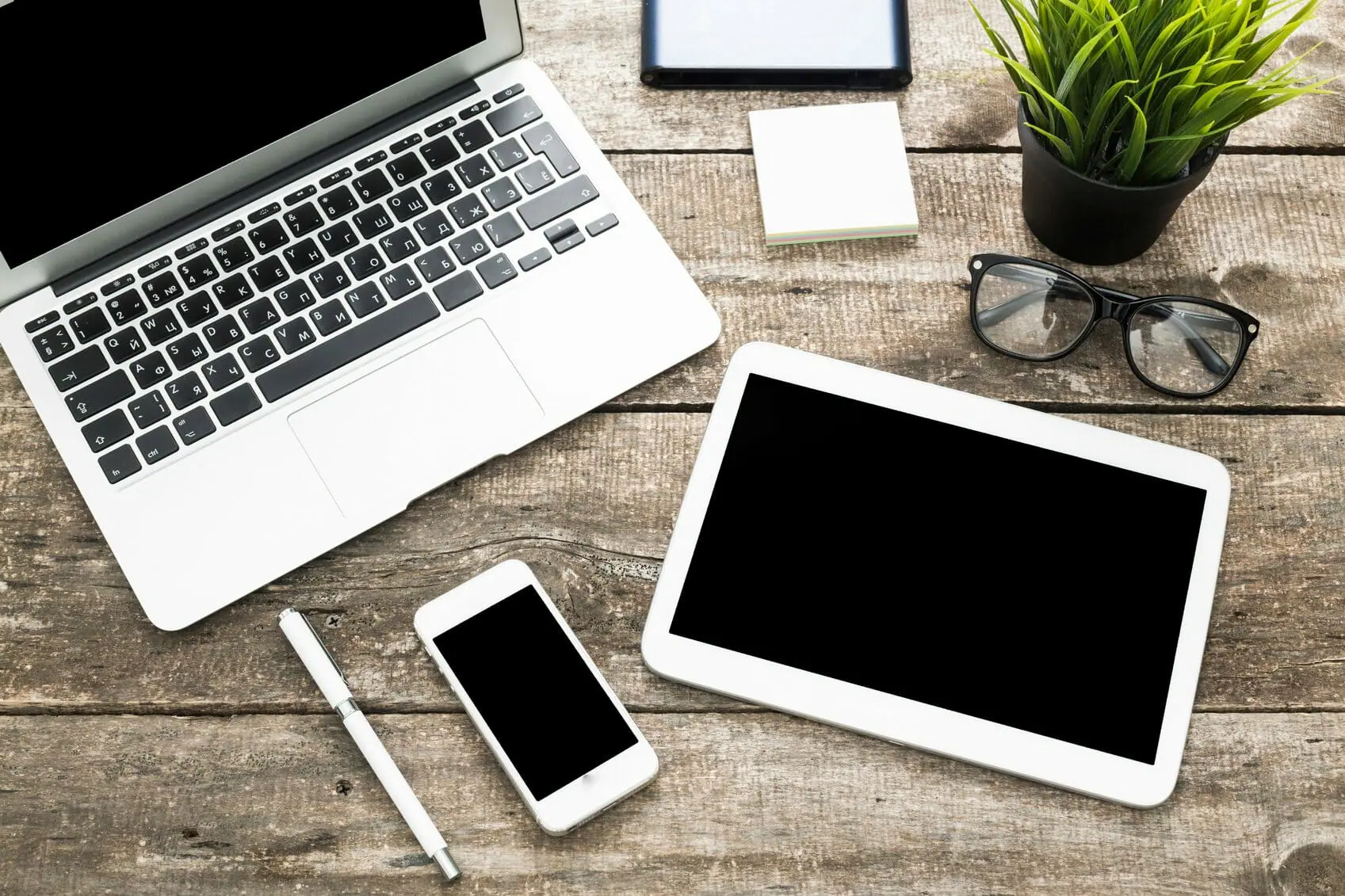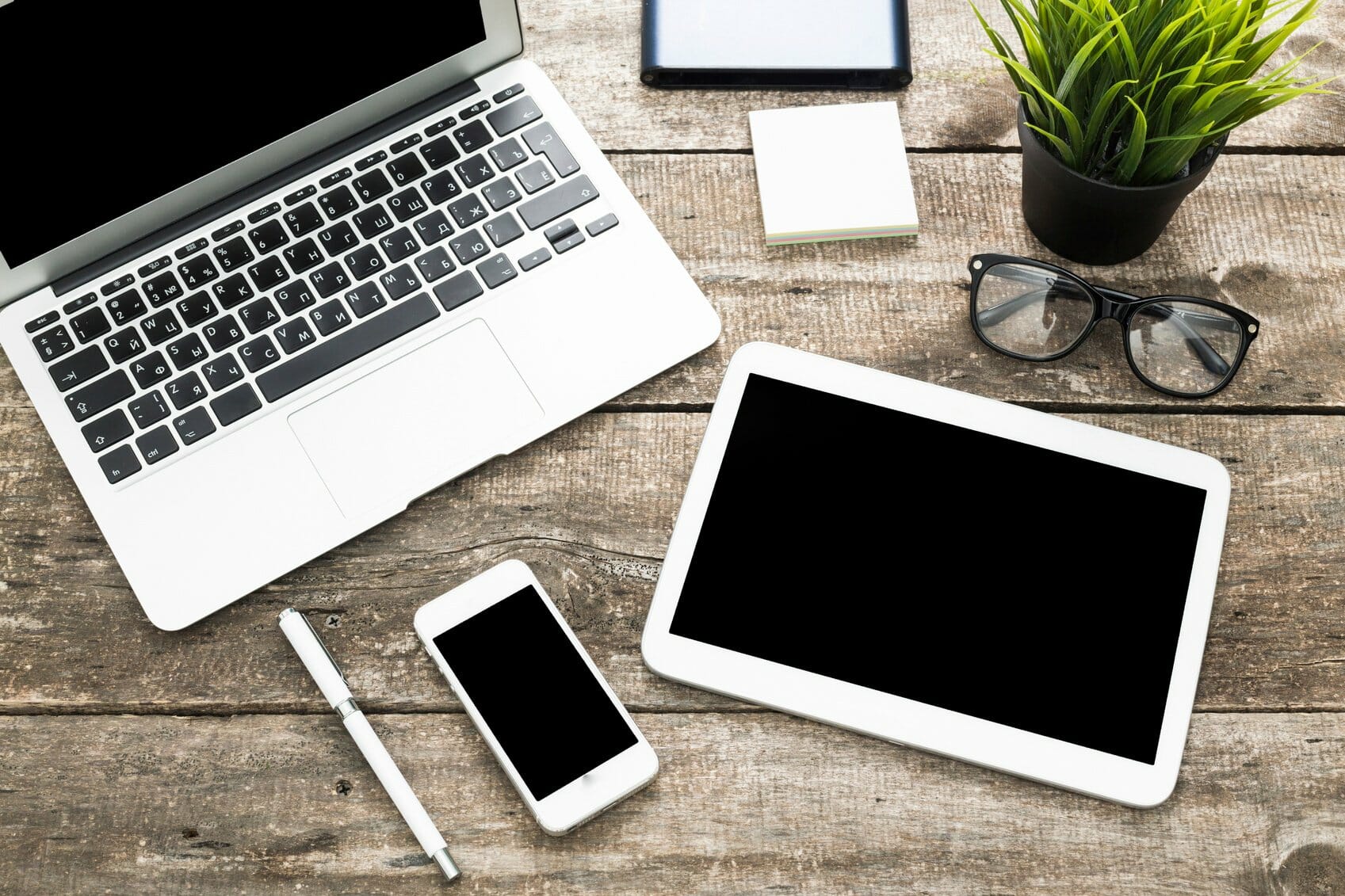 Here are a few remote collaboration essentials:
Slack, Gchat, or similar application for instant messaging

Zoom or WebEx for video conferencing

Miro or Jamboard for remote whiteboard work

Google Drive or Office 365 for digital collaboration

Asana, Basecamp, or Monday for project management
Getting the right technology in place will facilitate the next important aspect of taking your org remote: communication.
2. Determine how you'll communicate to your distributed team.
The guide to surviving an economic downturn with talent optimization put it best: "With a rapidly-evolving pandemic like COVID-19, decisions need to be made quickly. Keep up the frequent, candid communication over time to make sure people feel informed and their concerns are addressed. This is especially important as you transition to remote work.
Good communication creates a sense of family and community. Some employees are wired to work with and through others; they'll need extra support and check-ins during this time. Employee behavioral data will help you understand how each individual is wired so you can tailor communications accordingly."
Here are seven potential avenues you can leverage for remote communication:
Designate a new Slack channel for updates.

Leverage video to share important messages.

Send emails to keep the appropriate people in the loop.

Host a town hall where employees can share their concerns and ask questions.

Put together FAQs explaining how to fill out timesheets, which expenses to cancel or request refunds for, etc.

Live stream all-company meetings to help your employees stay informed.

Create a section on your internal site where people can upload new process docs.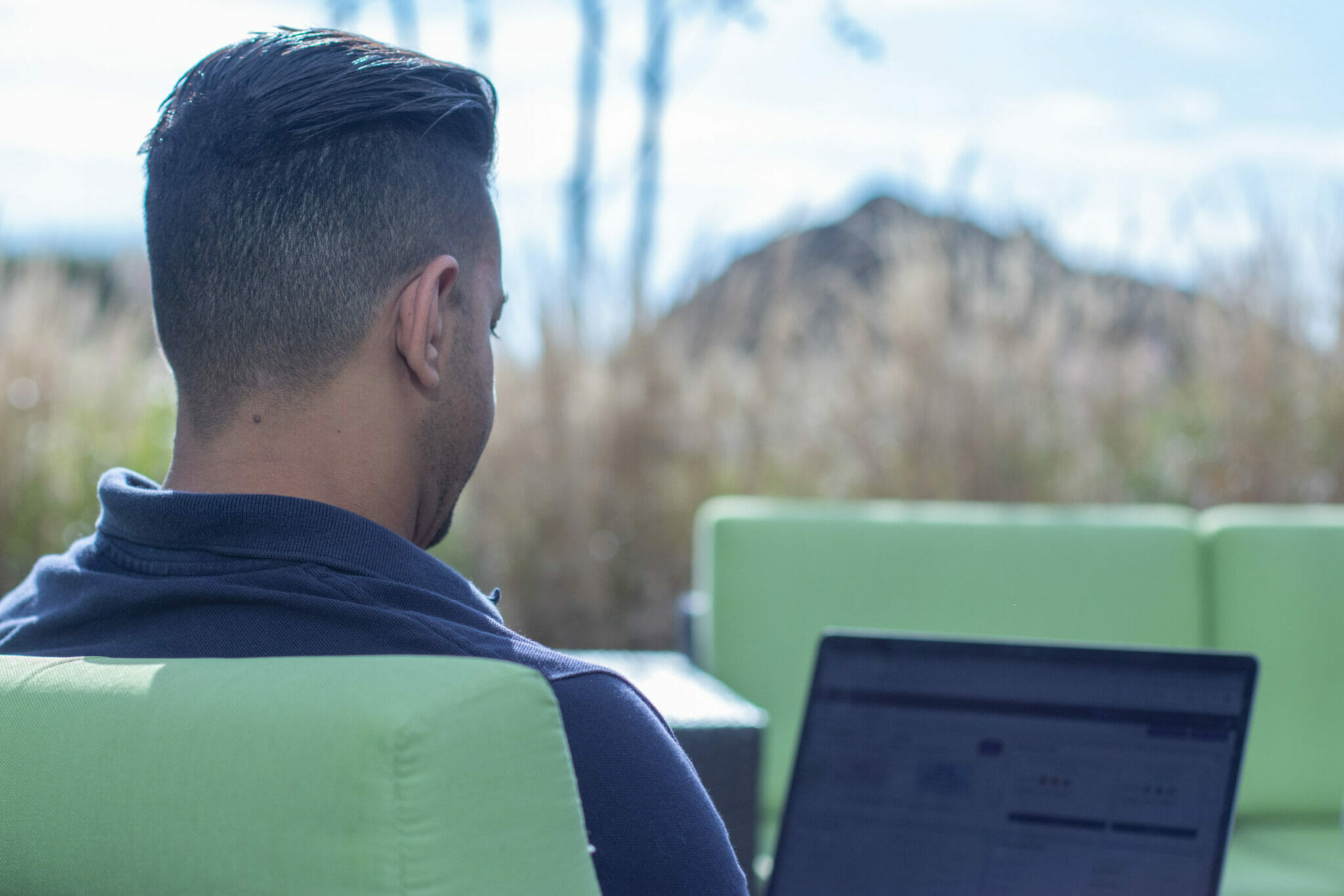 3. Help your employees adopt the right mindset
A study conducted with 102 government agency employees provided interesting insights on how working from home impacts the employee experience.
The researchers found that employees who were more open to the experience were more positive about remote work. They also discovered that employees who were more socially connected outside of work had a more positive experience.
What can you take away from this study for your own employees?
Help your employees look on the bright side.

Remote work may very well not be their preference, but it's a better alternative to being put on furlough. Encourage them to make the best of the situation through the tools at their disposal.

Make sure managers are connecting with their direct reports.

This shift in how work is conducted can shake people up. Have your managers connect with their direct reports regularly in the first few days of your transition to ease anxiety.

Encourage employees to stay social.

Social distancing doesn't mean you can't be social; it just means you have to maintain a physical distance. Host virtual game nights, happy hours, or social hangouts to provide employees with the social interactions they need while they're separated by distance.
4. Support employees to develop healthy remote work habits.
As employees transition to working from home indefinitely, they'll need to learn new habits.
When working in the office, there's a pretty clear delineation to the day: When you arrive at the office, you start working. When you leave the office, you stop working. It's not quite so clear at home. Help your employees establish boundaries in their new work environment so they have a clear start and end to their days.
You'll also want to support them in navigating changes in communication. In the office, it's easy to swing by someone's desk to ask a quick question. In a digital workplace, that communication vehicle isn't the same. Help your team establish new communication guidelines and expectations so they can stay in touch about major decisions, brainstorms, and other forms of collaboration.
Finally, the office provides natural breaks. Whether it's taking a stroll to a close-by coffee shop with a colleague or stopping for some water-cooler chat, there are ebbs and flows to the day. Your employees may need to create artificial breaks throughout the day to step away from their computer and re-center. Computer apps like Time.Out or stretchly can help with this, as can team efforts to track steps or other physical activity while in isolation. Encourage employees to take time to connect with each other—both formally and informally.
>> Check out this blog with
25 tips for working remotely
, gathered by our own full-time WFH crew.
You can do this.
If you're anything like us, you started 2020 off with a different idea of what the year would bring. And while you might not have planned a fully-remote transition to happen at the close of the first quarter, it's the current reality for many of us. We hope these tips help ease the transition—and, of course, let us know what else we might do to help.