Despite the effects of COVID-19 on the economy, businesses still need to hire. Many companies will shift from high-volume hiring to in-depth hiring; it's more important than ever to bring the right talent on board. But interviewing external candidates virtually presents challenges for HR and hiring managers alike. How can we provide an excellent candidate experience? How do we conduct remote interviews? How can we feel confident extending an offer to someone we've never physically met?
Below, our people ops team shares their best remote practices and advice regarding:
Consider the candidate's remote experience.
Prep your hiring managers and interview teams.
Be thorough with logistics and operations.
Let's dive in.
1. Consider the candidate's remote experience.
Given the circumstances, many candidates are probably expecting an onerous interview experience right from the get-go. Differentiate yourself by offering an excellent interview experience.
1) Think about the remote interview process systematically. Any email invitations and confirmations will have to be rewritten to better support a remote hiring experience. Pro tip: Use a template—from Gmail or your ATS—to simplify things for your recruiting team.
2) Streamline your teleconferencing links. If you conduct multiple interviews in a day, there may be no need to have unique video conferencing links for each interviewer. Work with your IT department to create a unique yet efficient experience—ideally one in which the candidate only has to click one link throughout their hiring process.
3) Digitize everything. Where you used to print out hard copies of who the candidate will be meeting with, as well as topics, times, and contact information, you'll now want to make sure to have digital copies of those items attached to your invites and email communications.
4) Relieve their tension. The person interviewing today is experiencing far more uncertainty than someone a month ago. They're likely doing the interview from home and worried about interruptions from roommates, children, or pets. Within the first five minutes of a virtual interview, relieve some tension by setting clear expectations:
If your internet goes out or our communication gets cut off, just reach back out and we can take it from there.

We understand that candidates have families and pets. If any interruptions happen, know that it's okay.
5) Give them a tour of the office. By now, you might be 100% remote and unable to film a tour of your physical workplace. But you can still piece together photographs and set it to music to give candidates a virtual tour. That way, they can see the workspace and get a glimpse into your culture. If not a video, sending pictures works too.
In the end, conducting remote interviews means being more accommodating and empathetic. Most companies throw people into an interview—remote or in-person. Being remote means you should be even more mindful of a candidate's experience.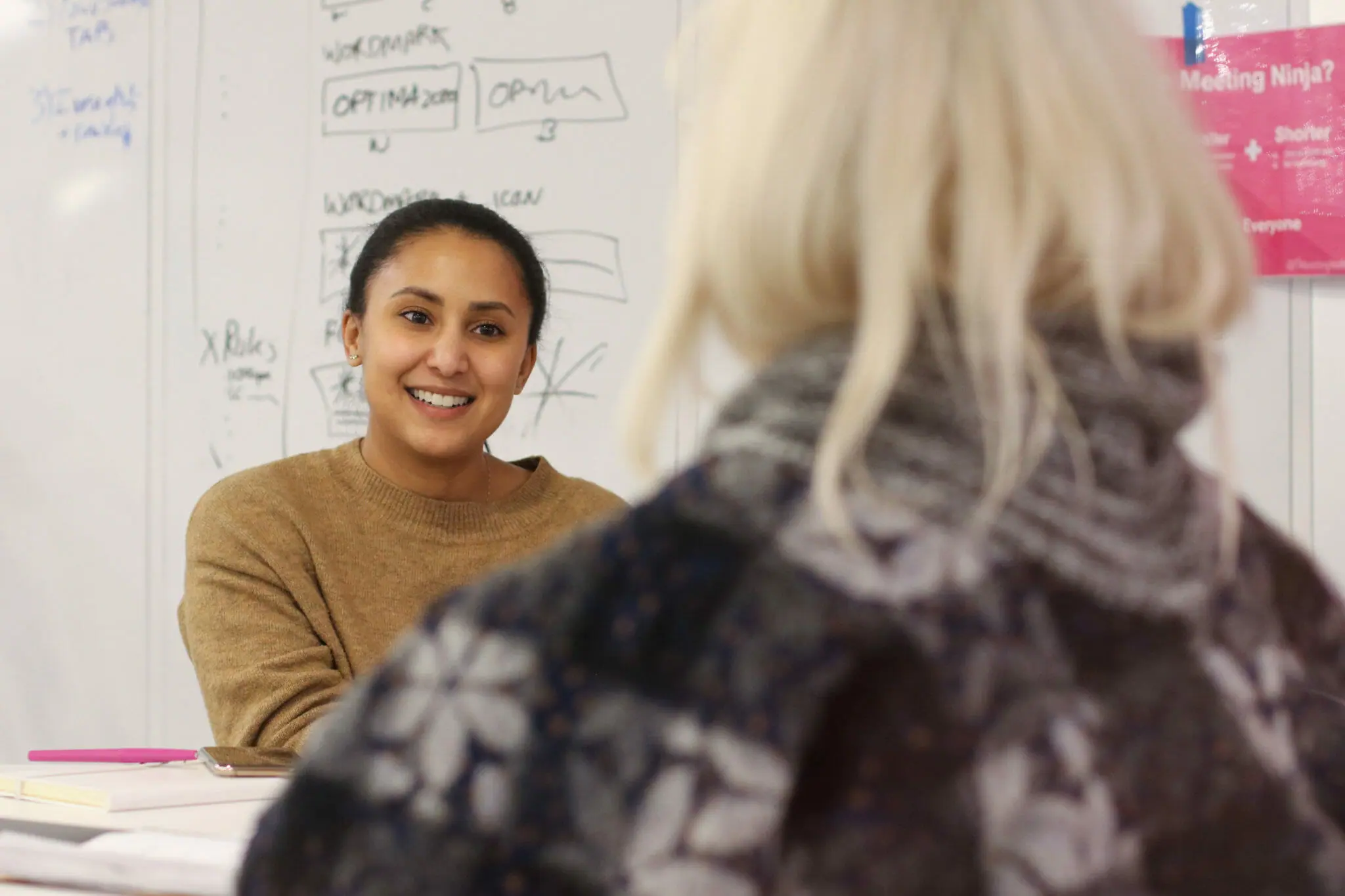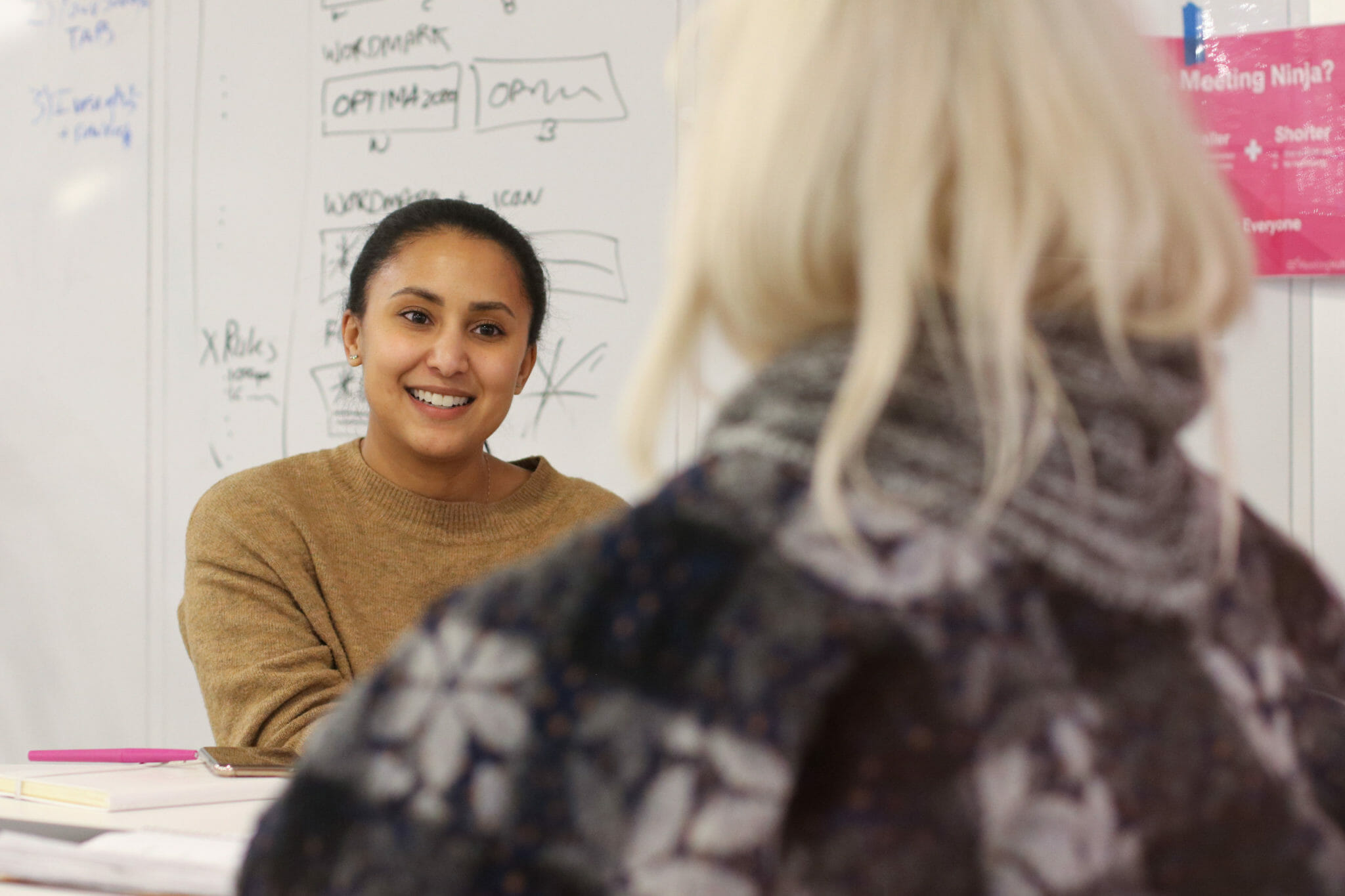 2. Prep your hiring managers and interview teams.
When you conduct remote interviews, you don't have the luxury of body language, eye contact, and handshakes. Many hiring managers rely on these to help form opinions. But you can get all the data you need to make an informed decision without ever meeting candidates in person. Here's what hiring managers and interview teams should keep in mind:
1) Be aware of the assumptions you're making about the candidate's ability to have a successful interview. Does your candidate have access to a stable internet connection? Do they have a laptop or computer with a video camera? A phone with video capabilities? Can they find a quiet space to have this interview within their four walls? Interview teams must understand that some candidates might come in at a disadvantage—but this should not be held against them.
2) Level set on what's truly important. If your hiring manager puts a lot of weight into factors such as a firm handshake or steady eye contact, you'll want to level set in advance.
If the candidate won't be in a client-facing role, does a handshake matter? Does it even matter if client-facing?
The candidate might not know where to look to maintain virtual eye contact. Are we going to hold that against them?

You might go through this exercise and find that some of the "must-haves" of the past don't matter much at all.
3) Interview the whole person. When hiring, best practice is to collect as many candidate data points as possible so you can make an informed decision. Interview candidates according to the head, heart, briefcase framework.
Head: Cognitive fit, behavioral fit
Heart: Ethics, passions, values
Briefcase: Skills, education, experience, knowledge
When you extend an offer, you want to do so with confidence. Adding rigor to your hiring process by incorporating candidate behavioral and cognitive data will increase your ability to predict candidate fit—even when interviewing remotely.
3. Be thorough with logistics and operations.
Logistics become even more important to nail down for remote interviews. This is the difference between an interview that's efficient and an interview that has to be rescheduled on everyone's calendar because technology failed you.
1) Don't have a single point of failure. If possible, have backup personnel on call to help manage the "hour-by-hour" coordination of a candidate's process, particularly in the event things don't go as planned. The lead recruiter shouldn't go it alone. For example, at PI we have a talent design coordinator who manages logistics. That way the recruiter always has support in case something goes wrong. An office manager or someone from the HR team at large can also suffice.
2) Schedule a 15-to 30-minute debrief with the interviewers on the same day. If you have software like Slack or Microsoft Teams, create a group message for all the interviewers involved so that the candidate is still fresh in everyone's minds. You can forget a lot of insight if you wait until the following day to regroup. Of course, avoiding groupthink remains essential, so it's still prudent to complete personal assessments first, so as to avoid having your own opinions (positive or negative) influenced by the evaluations of others.
3) Before the interview, make sure the candidate is prepped with the proper tech. Primarily, that means ensuring they have the platform (e.g., Zoom, WebEx) necessary to conduct a video interview already downloaded and troubleshot. Advise them to take 15 minutes beforehand to test sound, video, and a backup mode of communication. Every minute counts.
In uncertain times, candidate experience is more critical than ever.
Just as you are interviewing a candidate, the candidate is assessing you. How smooth their interview process is will leave an impression on their perception of the company as a whole. Make sure they have a good experience by nailing down logistics and operations. And remember, a remote interview experience may extend into a remote onboarding and working experience too. It doesn't end with hiring.
During uncertain times, employee experience and engagement is even more important than usual. Find out more about how PI helps companies with managing and inspiring teams.