A human resources manager plays a critical role in any business. As one of the people responsible for bringing in and retaining your greatest business asset—your talent—your HR manager must understand your culture, have a knack for finding top performers, and be business-savvy.
A good HR manager is strategic, a superb communicator, a proficient problem solver, an expert in the company's industry, and a strong leader. With a list of attributes like that, finding a qualified candidate isn't easy. This is why hiring managers often choose candidates based on their qualifications and gut feeling.
Join 10,000 companies solving the most complex people problems with PI.
Hire the right people, inspire their best work, design dream teams, and sustain engagement for the long haul.
Your gut isn't reliable for hiring.
As experienced communicators, human resources manager applicants are skilled at navigating these difficult conversations, and making all parties feel good about the outcome. But that ability to ace the interview process is not necessarily an indicator that they'll excel at the other aspects of the job, such as managing a team and helping to make strategic business decisions.
Turnover is impacting bottom lines more than ever. According to 2022 State of Talent Optimization Report, three in four executives took on significant losses thanks to attrition over the past year. Between sourcing, interviewing, and training, the cost to recruit, hire, and onboard is significant. It's clear that making the right hiring decisions is crucial for growth and success within your organization.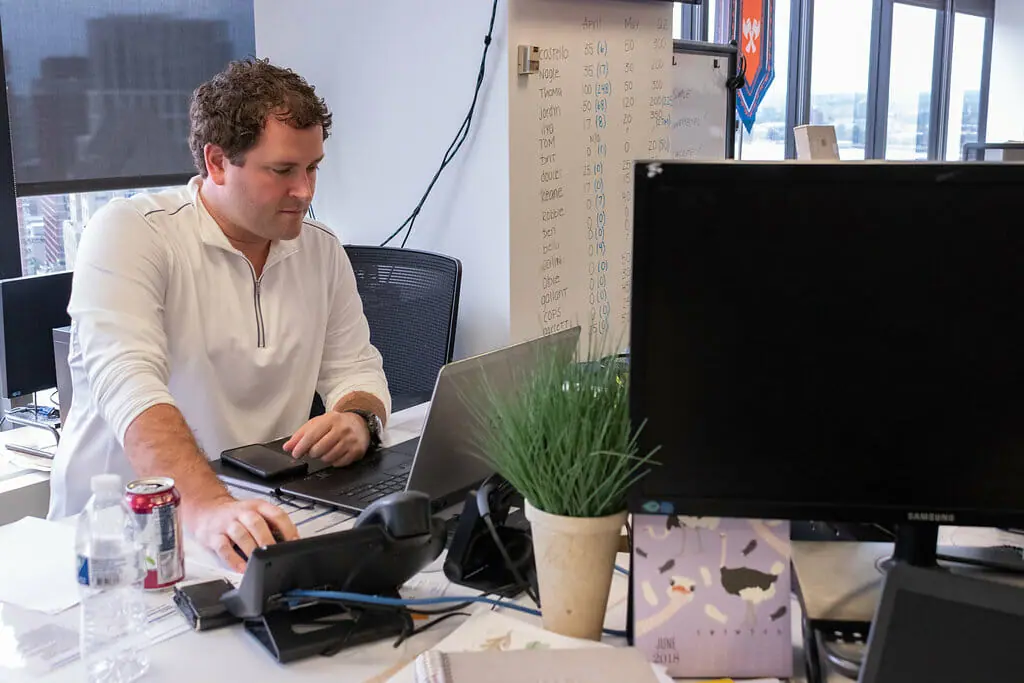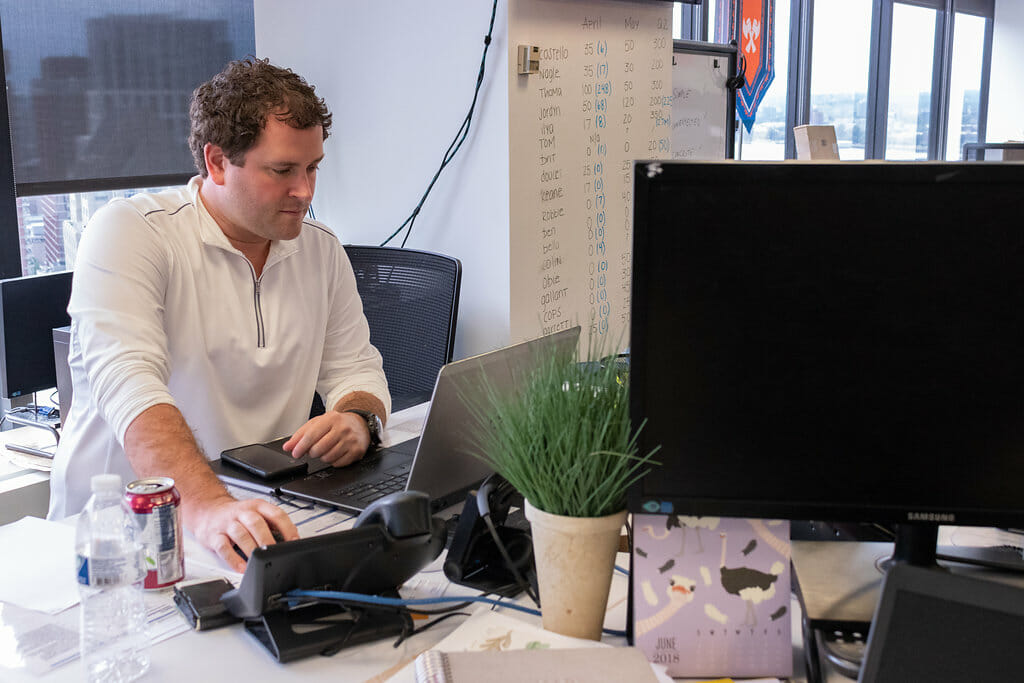 So how can you find the right human resources managers who will be as productive and strategic as possible? Here are four places to start:
1. Define the skills the human resources manager role requires.
From an understanding of employment law to benefits administration, this is a position that requires a certain base skillset. You need a strategic HR manager who thinks beyond the transactional tasks. Based on your industry and the size of your business, the job responsibilities of human resources managers can be extremely diverse. It's essential to make sure each of these is outlined prior to recruiting for the position.
When it comes to basic skills every HR manager should have, candidates must be able to:
Work as part of a team to solve complex business challenges
Clearly explain and teach others about employment law
Coach managers to develop talent on their teams
Use core HR technology such as an HCM
Oversee the sourcing and recruiting of candidates
Coordinate benefits and retirement implementation
Do you work in a highly-regulated space? If so, you'll also need your HR manager to understand compliance issues specific to your industry.
2. Put the focus on behavioral traits.
Examining a candidate's innate behavioral drives and traits will ultimately help you to determine whether or not they are a good fit for the job at hand. That's because while skills and experience can be gained, behaviors and traits tend to stay mostly the same over the course of a career. There are several ways to identify behaviors from giving assessments to asking the right interview questions.
Human resources managers are commonly:
Extroverted
Persuasive
Driven
Task-oriented
Innovative
Influential
At The Predictive Index®, we recommend that hiring managers create a Job Target through a quick assessment survey. Job Targets isolate the behavioral drives and cognitive ability a candidate needs to succeed in a job.
3. Use science and smart hiring practices.
As we said earlier, you need to avoid hiring on gut instinct alone. To provide greater subjectivity, incorporate behavioral and cognitive assessments into the hiring process.
Our PI Behavioral Assessment™ identifies candidates' innate behavioral drives. After someone takes the assessment, we assign them one of 17 Reference Profiles. These show us what drives the person's workplace behaviors and help ensure job fit.
Our PI Cognitive Assessment™ measures a person's ability to learn new things. If someone's cognitive score doesn't fall within the range you set in your Job Target, they'll likely struggle to succeed. And when someone isn't successful in a role, they disengage and can even become toxic.
4. Identify and remove hiring biases.
While we all try our best to be impartial and choose the candidate we believe is the best fit and most qualified, there's always the potential for unconscious bias to creep into our hiring decisions. Without an awareness of this, we may find ourselves hiring the same type of people over and over.
The best way to reduce subjective bias is to incorporate objective science, such as behavioral or cognitive assessments, into your decision-making.
After you've identified whether or not someone's a behavioral and cognitive fit, then you can scan for needed skills.
3 most common Reference Profiles for HR managers
Employers have used our software to create 23,000 Job Targets for the human resources manager role alone. When we look at those Job Targets, we see that a few Reference Profiles show up time and again: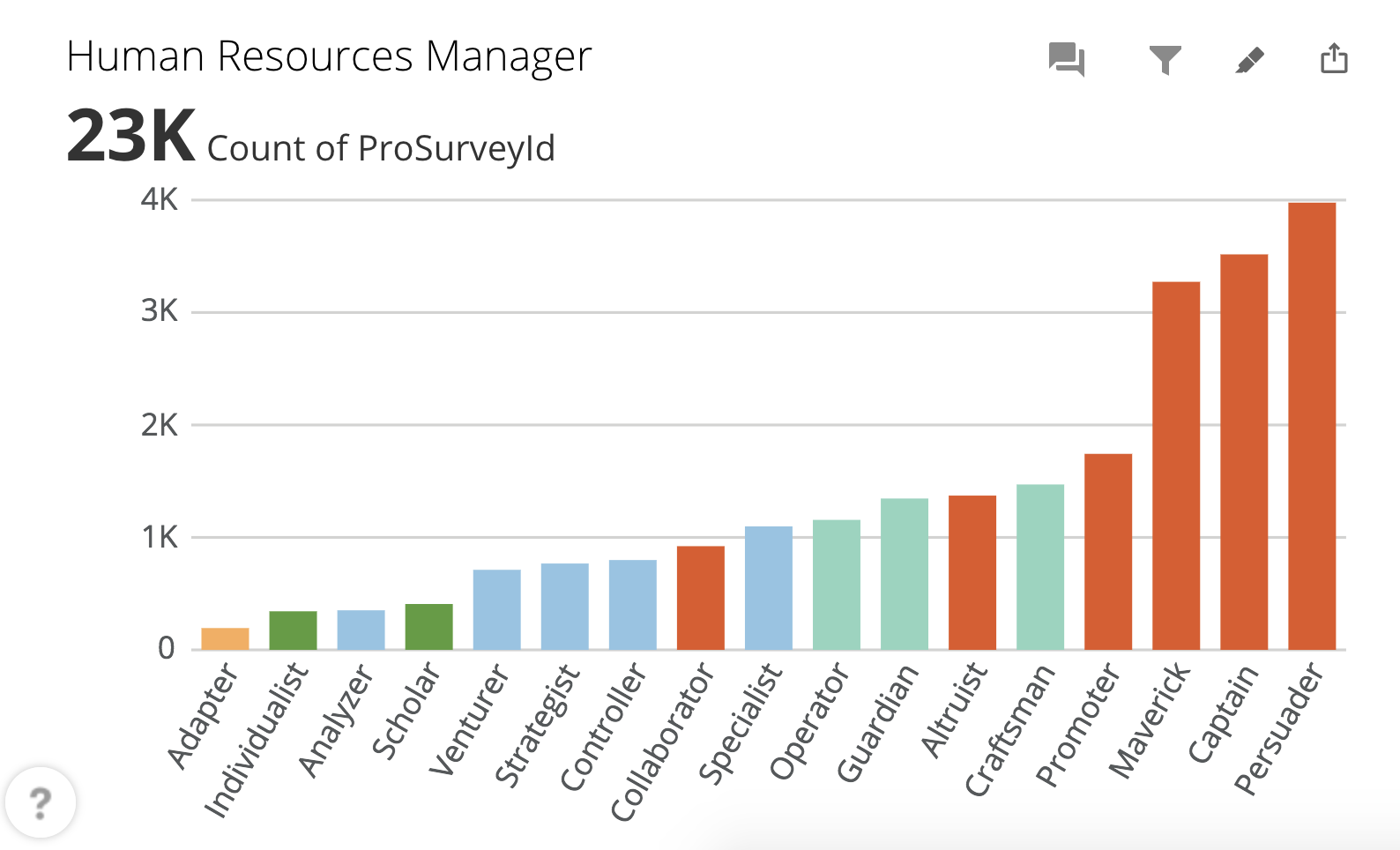 1. Persuader
Gregarious, empathetic, and confident in their decision-making, Persuaders are a natural fit for a human resources manager role. Persuaders are naturally suited to drive change and motivate others. This, coupled with a results-oriented nature, allows them to successfully innovate and implement strategic initiatives.
2. Captain
Captains thrive on connection with others and the ability to make a difference. Human resources managers are positioned to make a significant impact on the company's success and culture, making the role a perfect fit for a Captain's personality. This Reference Profile loves challenges and has a natural ability to lead, often by challenging his team to improve.
3. Maverick
Mavericks are big-picture thinkers who work through people to achieve objectives. Outgoing and inspirational, they excel at educating and rallying a crowd. Driven by goals and vision, Mavericks are skilled at identifying opportunities for growth within the organization and putting the measures in place to reach those goals through appointing and mobilizing the right people.
Persuader, Captain, and Maverick are all Social Profiles. These employees are extraverts who are well-liked, influential, and enthusiastic in their communications.
Join 10,000 companies solving the most complex people problems with PI.
Hire the right people, inspire their best work, design dream teams, and sustain engagement for the long haul.
How to attract high-performing human resources managers
Here are some tips for attracting Persuaders, Captains, and Mavericks:
Craft the right job listings.
Human resources managers are seasoned pros at resume writing and reviewing. When they look at job descriptions, they're easily able to read between the lines. HR managers have strong intuition, and if they feel a position is right for them, they'll move on it. When you're creating your job listing, make sure to include more than just the desired traits, skills, and experience. Share with your applicants more about your culture, opportunities for growth and advancement within the company, and give them a feel for what they can expect doing HR for your business.
Here are some bullet points you can copy and paste into your HR manager job listing:
Key responsibilities:
Develop and administer programs, procedures, and guidelines to align the workforce with the strategic goals of the company
Coordinate compensation and benefits for employees
Create employee training and development, including onboarding and ongoing personal and professional development opportunities
Ensure the overall well-being, health, and safety of employees
Oversee the talent sourcing, recruitment, and selection process
Lead employee engagement and retention initiatives
Develop and maintain the organizational culture
Manage, grow, and develop the human resources department
Desired skills and experience:
Bachelor's degree in Human Resources Management or similar
Minimum of five years of previous HR experience
SHRM Certified Professional (SHRM-CP) preferred
Executive presence—you're polished, professional, and able to communicate with all levels of employees and executives
Superb communication skills—in all formats, you're clear and concise
Accountable—others can count on you
Proven experience in organizing company-wide training and development
Expert knowledge of core HR technology
Thoughtful, effective collaborator
Service-orientation—you approach your work with confidence but without ego
Look in the right places.
The top three Reference Profiles for Human Resources manager are Social Reference Profiles. This means the bulk of your top candidates love to network, connect, and build relationships. You can often find the people you're looking for by networking with mutual connections. Don't be surprised if your human resources manager doesn't come through a job posting, but from a personal recommendation, These people would rather leverage the power of relationships to find their next position than search for a new job online.
Make the right job pitch.
While we typically consider interviews to be about ensuring the person across from us is the right fit for our organizational needs, the reality is that interviews with Persuaders, Captains, and Mavericks are as much about selling the vision of working with your company as they are about ensuring job fit.
All three of these profiles thrive on independence and flexibility within a position. When you're describing the role, be sure to focus on the opportunities for growth and autonomy they'll have working in this position. All three like to go fast, too, so emphasize the ability to work on multiple projects with competing priorities and deadlines. They'd rather be busy than bored.
Onboard them with purpose.
Making an offer to a candidate isn't the end of the hiring process. To ensure that your human resources manager is engaged in the workplace and set up for success, prepare as much training material as you can so they can learn and absorb prior to starting, and make sure to introduce them to key players on day one. You may also consider giving them independence and flexibility in how they approach their responsibilities, allowing them to learn as they go.
Don't leave hiring to a gut feeling.
Try our free Job Benchmarking Calculator to discover the most common Reference Profiles for any position in your company.