When hiring retail sales workers, you can't afford to get it wrong. These employees play a key role in assisting customers, helping them find products, and explaining how the merchandise will benefit them—all with the end goal of making a sale. Without the right people in these roles, in-store purchases would decline.
Hiring for these roles can be a challenge, though. Retail operations run outside of normal business hours, requiring employees to work mornings, evenings, weekends, and, occasionally, holidays.
As a result, it's easy to accept any viable candidate who applies. But making the wrong hire is a costly mistake.
The turnover rate in the retail industry is the second highest in the country: 13%. That turnover costs retail businesses roughly 20% of an employee's annual salary to replace an entry- or mid-level position. With brick and mortar retail growing more slowly than e-commerce, cutting costs is key for retail operations—and the simplest way to start is making sure you hire the right person in the first place.
So, how do you make a good hire? While many rely on gut instinct, your gut isn't a good predictor of job success. A good feeling doesn't necessarily indicate a good hire. While you want to feel comfortable with the hiring decision you're making—as well as hire an employee you want to work with—intuition isn't accurate, nor is it scalable.
Here are four steps to make the right retail sale hire: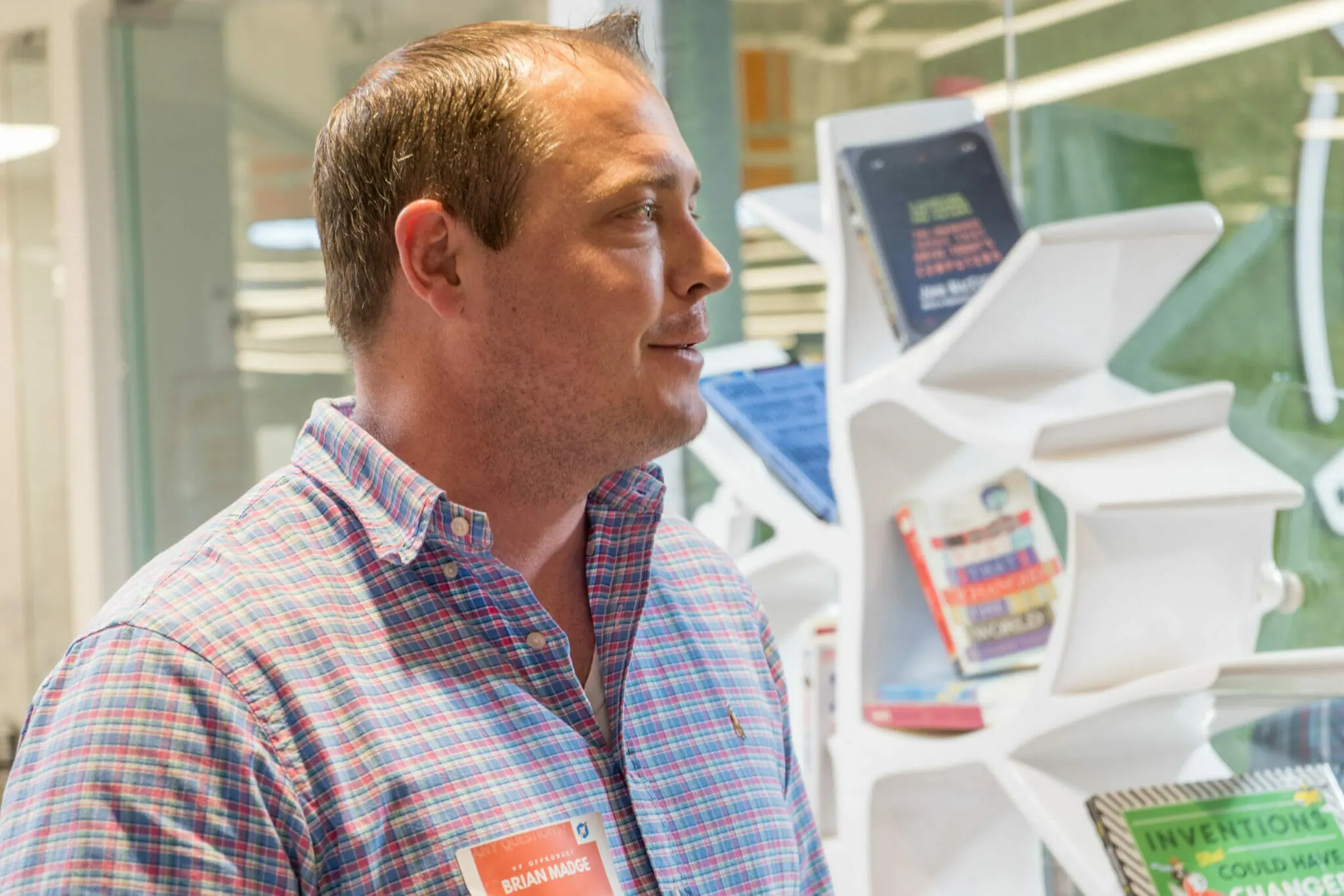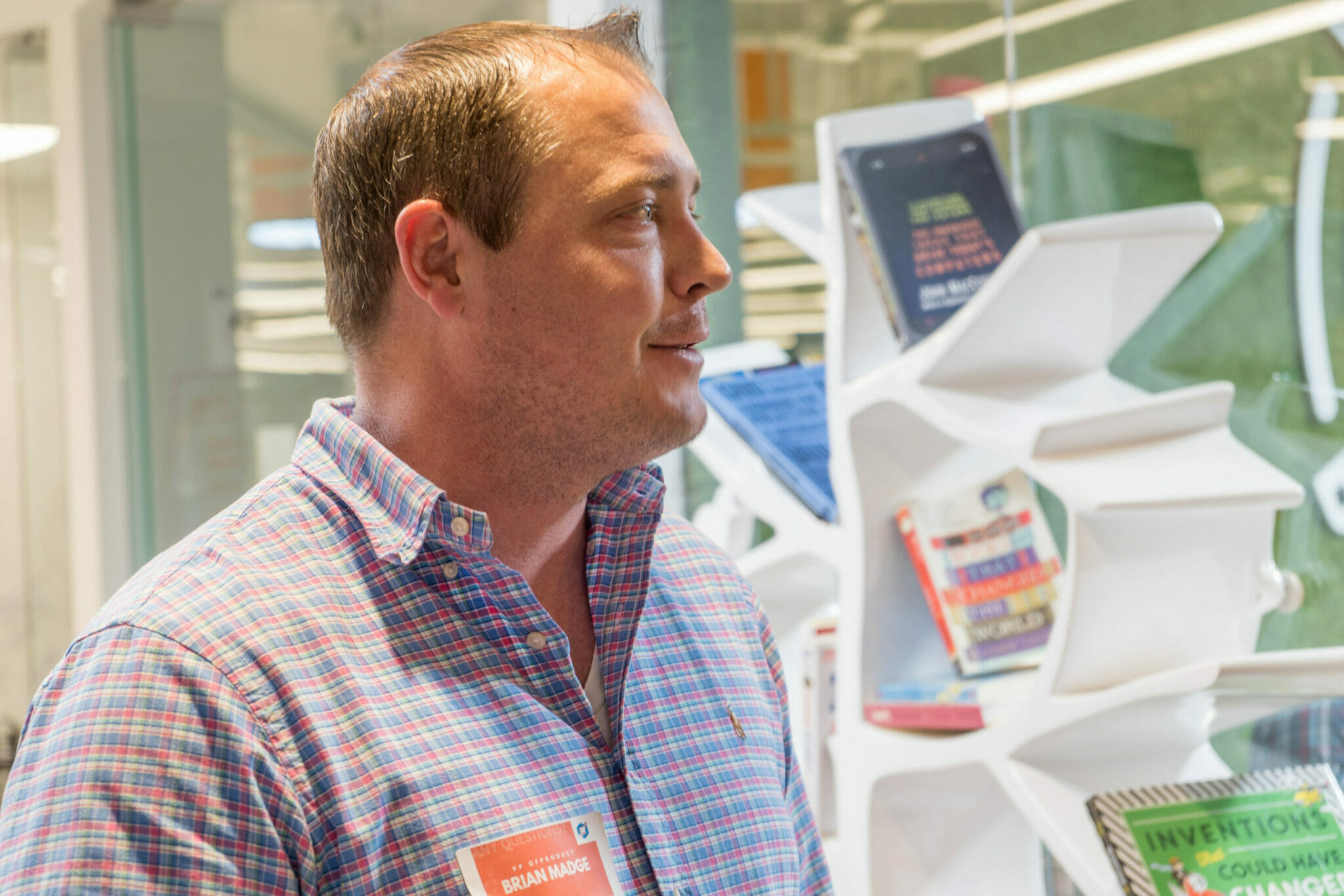 1. Define the skills the retail sales role requires.
Every candidate comes to the table with different experiences. They may be at the beginning of their career, and they see retail sales as a good place to start. Or they may have experience working at another retail store.
Because retail sales roles are more entry-level, managers often prioritize raw skills and personality over work experience.
Some of the skills you might look for in your next retail salesperson are:
Great customer service skills

Ability to sell or persuade

Basic computer skills

Strong communication skills
You might have additional requirements for your salespeople. Make note of these to include in your job posting.
2. Identify the critical behavioral traits you need.
While skills are a consideration when hiring for retail salespeople, behavior and attitude trump skills. You can teach most skills, but what drives and motivates us at work usually doesn't change.
Most hiring managers look for the following traits:
Extraversion

Friendliness

Persistence

Organization

Attention to detail

Confidence
At The Predictive Index®, we recommend that hiring managers create a Job Target through a quick assessment survey. Job Targets isolate the behavioral drives and cognitive ability a candidate needs to succeed in a role.
3. Use smarter hiring practices to find candidates.
What if there was a way to better predict which candidates would be successful in a role? Science tells us there is a way. By leveraging behavioral data, cognitive assessments, and structured interviews, you stand the best chance of making the right hire.
Our PI Behavioral Assessment™ identifies candidates' innate behavioral drives. These show us what drives the person's workplace behaviors and help ensure job fit.
Our PI Cognitive Assessment™ measures a person's ability to learn new things. If someone's cognitive score doesn't fall within the range you set in your Job Target, they'll likely struggle to succeed.
4. Address and removing hiring biases.
While hiring managers aim to be impartial, the potential for unconscious bias to creep in is still present. Without an awareness of these biases, you may hire the same type of employee over and over again. This could lead to homogenous teams that lack diversity of thought, which can stifle creativity and productivity.
The best way to reduce subjective bias is to incorporate objective science into your hiring process through the use of tools such as behavioral or cognitive assessments.
3 most common Reference Profiles for retail sales
Employers have created nearly 11,000 Job Targets for retail sales roles. When we look at those Job Targets, we see a few Reference Profiles show up time and again: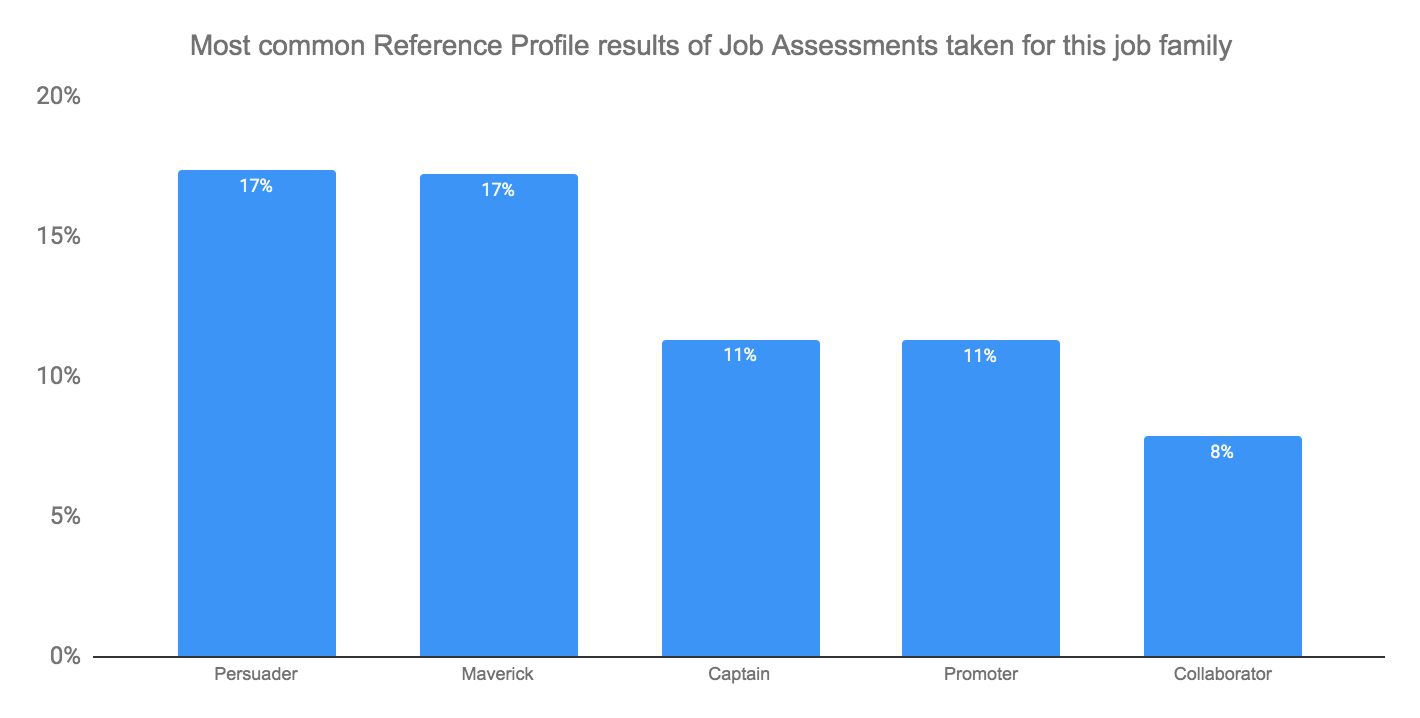 1. Persuader
A social Reference Profile, Persuaders are confident and extraverted by nature. Persuasive and empathetic, they're naturally suited to sales roles. Comfortable with risk, they don't mind taking a chance on a sale, as they're able to quickly bounce back from rejection and keep moving.
2. Maverick
Mavericks are ambitious, driven, and motivated to win—making them a perfect fit for a sales position. Undaunted by failure, Mavericks are comfortable taking risks and asking for the sale. Another social profile, they enjoy working with and through others to achieve results.
3. Captain
Captains work well under pressure and love rising to meet challenges, which makes them an excellent fit for sales work. With a need for variety and change, Captains fit well into a work environment where products are changing and they have the opportunity to meet new people.
How to attract top-performing retail salespeople
Here are a few tips for attracting Persuaders, Mavericks, and Captains:
Craft the right job listings.
The first thing candidates tend to see is your job posting. These three Reference Profiles move quickly and don't want to read a long wall of text. Try shortening your job description to focus on the main responsibilities of the role, as well as the key benefits of working for your company. Highlight the opportunity to work with and through others—something these social profiles enjoy.
Make the right job pitch.
Interviews aren't just for employers; they're for candidates, too. Persuaders, Mavericks, and Captains like roles that are challenging, and they want to feel that this job is worth winning. Let them know how they'll be measured based on performance—and what they'll get when they reach those performance goals. Share the perks, company culture, and other benefits that make your organization a great place to work.
Onboard with purpose.
Hiring doesn't end on an employee's first day. It continues through onboarding. Research shows that nearly one in three people quit within the first 90 days—and much of that can be attributed to poor onboarding.
Spend the first few days introducing your new hires to the people they'll be working with. Set clear expectations and help them understand how their role works, along with the dos and don'ts of the position. If there's flexibility they can take in their approach to sales, let them know. Be sure their direct supervisor checks in regularly to ensure they're making progress and to remove any blockers to their success.
Hiring isn't something you want to leave to guesswork.
Try our free Job Benchmarking Calculator to discover the most common Reference Profiles for any position in your company.
Join 10,000 companies solving the most complex people problems with PI.
Hire the right people, inspire their best work, design dream teams, and sustain engagement for the long haul.