At PI, we pride ourselves on being high achievers no matter the circumstances. But 2020 has challenged even the most resilient, hard-driving organizations. We're no exception.
Our in-office culture has always been strong. People feed off the energy of our Westwood campus. When you're in the office, there's a buzz you can feel on a daily basis. But we didn't know how that would translate when COVID forced us into a fully virtual environment, indefinitely.
You should know that PI already had a remote-friendly workplace prior to COVID: Roughly 20% of our workforce worked remotely full-time. We felt we were good at remote work, but for years we had talked about wanting to be really good at it.
In that way, COVID was a forcing function.
Being forced to go fully remote indefinitely
Back in March, our entire workforce began working remotely. We left some of those initial virtual meetings disheartened. We missed what we thought had made us special, and we worried that we wouldn't be able to recreate it in our new world. But we were resolute, and we quickly figured out where we needed to improve.
Getting "really good at this remote thing" meant immersing ourselves in virtual collaboration tools like Miro and Figma—and tools like Menti to ensure remote all-company meetings were still engaging and interactive. It also meant reinvesting in self-awareness and empathy.
We implemented no-meeting blocks. We deftly utilized the mute button. Stopped eating potato chips by the mic. And we re-taught ourselves how to be active listeners, even when we weren't all in the same room.
We remade processes on the fly, without compromising our culture and core values. That's so important. When you're a fully distributed team trying to operate during a time of intense stress, you really have to lean into your core values and be extra intentional about maintaining your culture.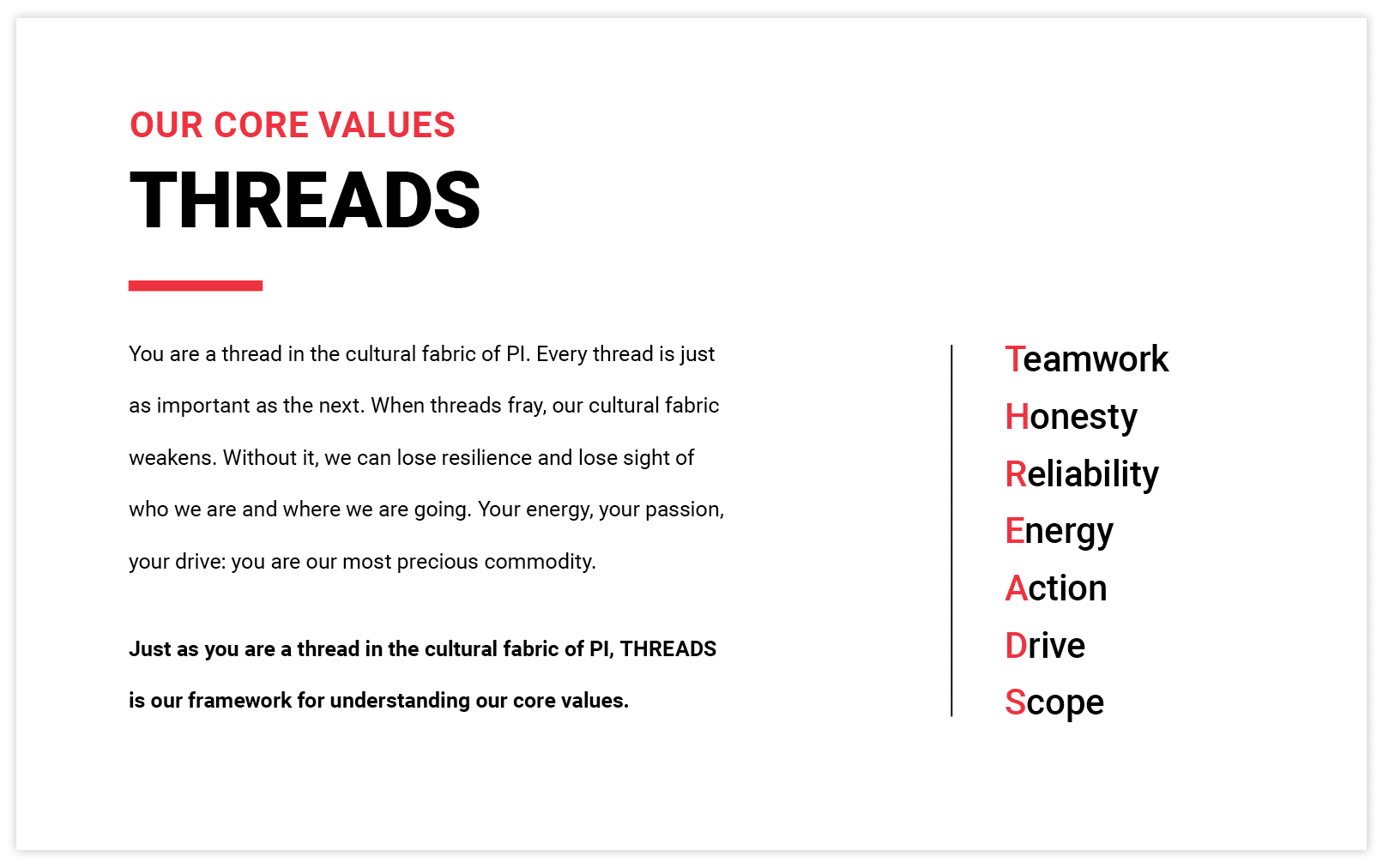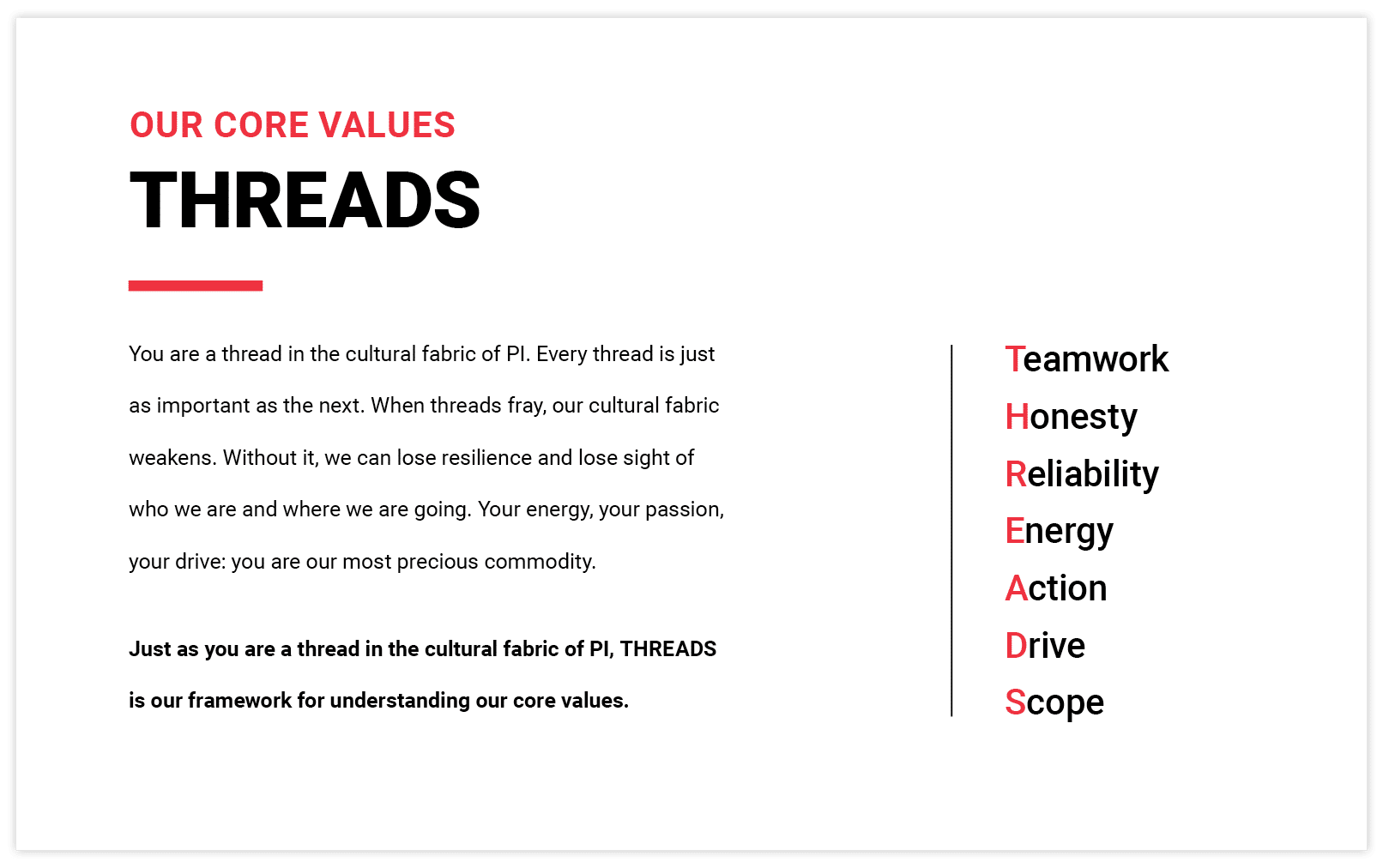 The next level of remote work at PI
Along the way, we learned that we're actually pretty good at this. We've been amazed by the conversations we've had with our leaders who originally thought they had to have their teams in one place. They've realized their teams can still be just as productive, sometimes even more so, when they're remote. We've seen a dramatic shift in mindset.
And now we want to apply those learnings and use them for competitive advantage.
We're hiring again, and in doing so, we're reimagining our approach to remote work. We're shifting from a remote-friendly company to a remote-first company. And that means we're no longer putting any geographical boundaries on our talent pool.
We're now hiring people from across The United States in all departments, and we're embracing a policy shift that enables everyone, current employees included, to work where they want to live. This means if someone wants to move back to their hometown to be near their parents, they can.
Remote work is here to stay, and we want to enable our PIoneers to contribute at their highest level, wherever that may be.
We firmly believe that embracing remote work is a matter of talent optimization. To build world class teams in 2021 and beyond, we need to look not just in our own backyards, but all across the country. Doing so is crucial to remaining at the forefront of the talent optimization discipline, but also to furthering diversity, equity and inclusion efforts. There's plenty of evidence to support this.
Our policy, threefold
Beginning in January 2021, we're launching our new remote work policy with workplace flexibility top of mind. Over the past nine months, it became clear many employees relish the freedom remote work can afford. A recent Gallup study found nearly 60% of employees prefer to have a remote work option—up from 39% pre-COVID.
At PI, we want to foster flexibility, while still providing guidelines. Offering options is essential to employee engagement in a virtual world. To that end, we envision three workforce choices:
Field – Fully remote employees
Flow – Part-time remote workers (those that can commit to at least 3 days in office)
Studio – In-office workers with remote options
We feel strongly that this flexible model allows us to seize the competitive advantage afforded by remote work, while still granting employees ownership. It's about recognizing different behavioral styles and preferences. (Our remote work report uncovered differences in remote work preferences based on Reference Profile.)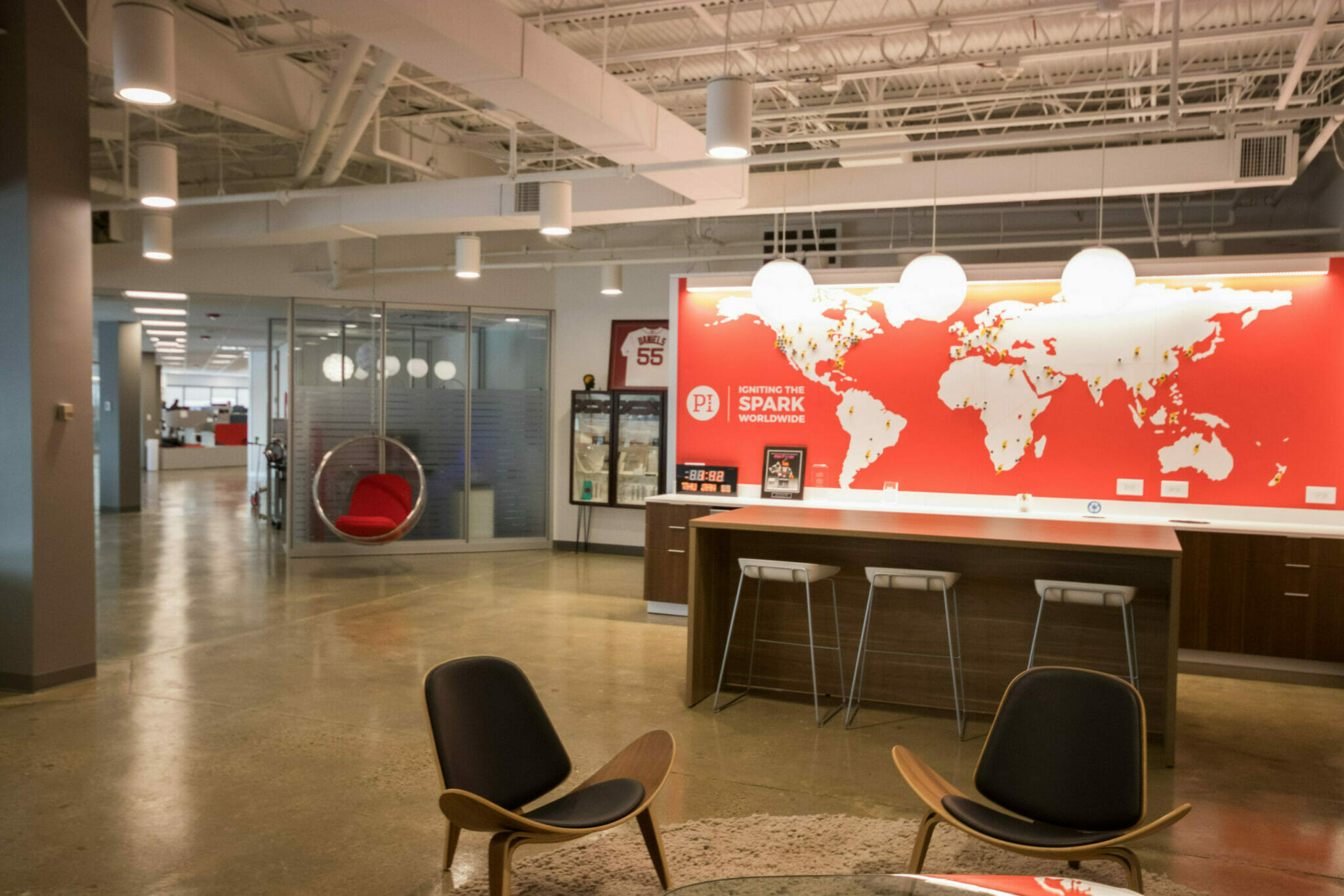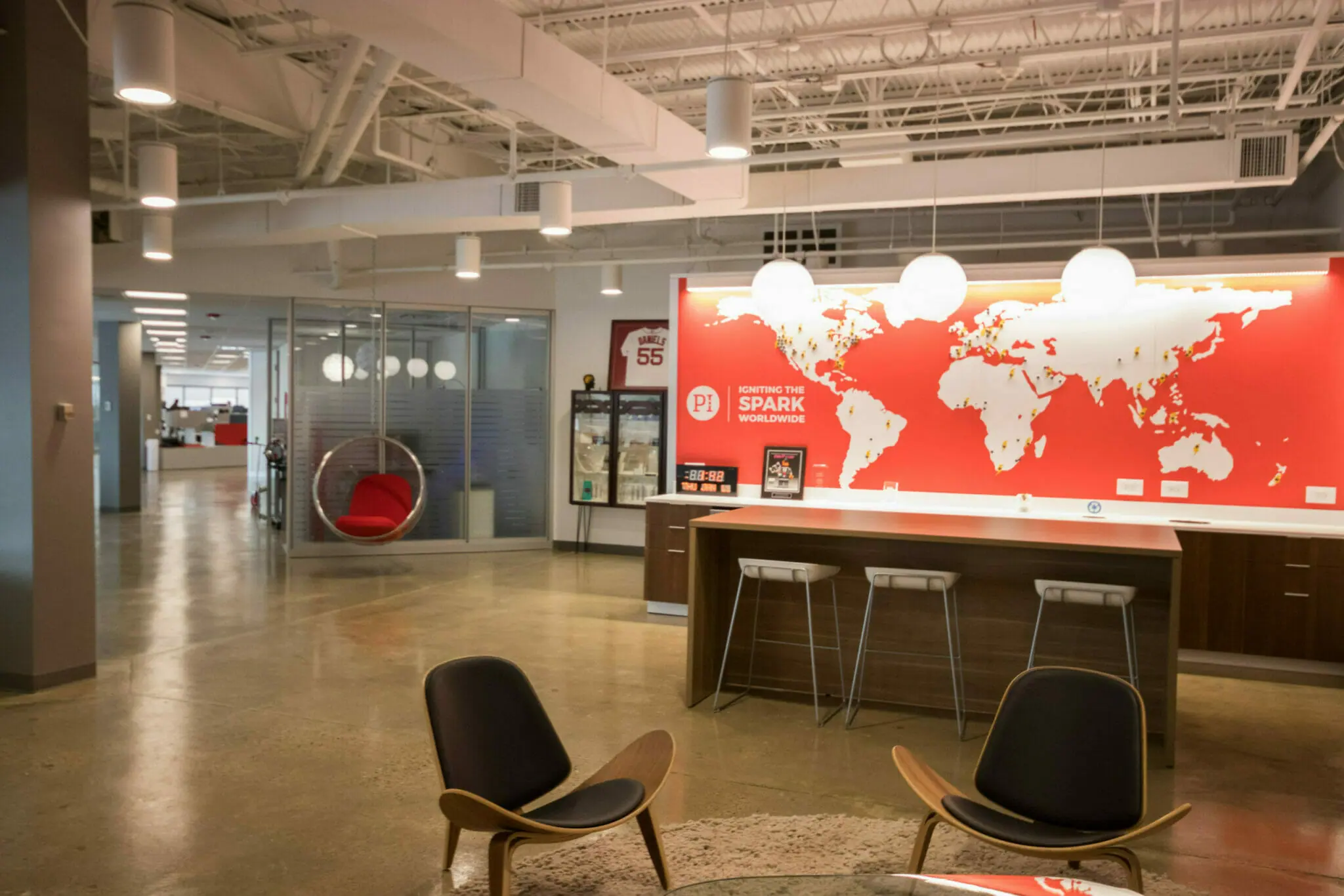 Leaning on our learnings
Remote work isn't ideal for everyone. We trust our PIoneers to work with their managers to determine the best balance for themselves, personally and professionally.
We've started to figure out what drives people remotely, how to manage different behavioral styles in a remote environment, and how to play to everyone's remote strengths. Because of this, we're in an excellent position to capitalize on the shift to remote work, thanks to our driving culture, but also our commitment to our THREADS. We're self-aware, secure in who we are, and unafraid of change.
We're continuing to learn, we're committed to transparency, and we'll continue to evolve our policy as the market demands. But we're sure of one thing: We can't achieve Better Work, Better World without opening the aperture on who we can hire, and without letting our PIoneers work from wherever they'll be most successful.
We're thrilled to have you all along for the ride, and can't wait to see this advantage bear fruit.