2020 was a transitional year for companies and employees alike. Between COVID-19 guidelines, social distance mandates, and full-time remote work, almost every industry had to adapt to press forward.
The event space was no exception, as popular HR conferences pivoted from physical venues in favor of virtual experiences. Now, in 2021, virtual HR conferences can build on past learnings and go bigger than ever.
21 virtual HR conferences to experience in 2021
Whether you're an HR practitioner or a senior-level leader, there's ample opportunity to strengthen your talent strategy in 2021. Virtual events and world-class insights are available at the click of a button—and often for free.
Bring next-level talent insights back to your organization and teams by attending these 2021 conferences:
Decoding Future HR 2021
When: January 19-20, 2021
Price: 400 USD
Decoding Future HR brings together global HR professionals for a two-day virtual event. Learn from more than 40 HR directors and executives from big-name companies like Coca-Cola, Walmart, L'Oréal, and Mars.
Through a mix of content streams and one-on-one networking sessions, Decoding Future HR aims to help attendees address key challenges, develop best practices, and embrace the new age of digital transformation.
HRD: A Virtual Experience
When: February 25, 2021
Price: Free
HRD invites HR practitioners to gather together and embrace the new world of work. Given the turbulent year that was 2020, HRD provides an opportunity for leaders to "Reflect, Refocus, Reimagine" and guide their orgs into the future.
The day-long virtual experience will take place across six streams. Content consists of keynotes, panels, and interactive workshops, with topics ranging from data analytics to diversity and inclusion.
HR Innovation and Future of Work
When: March 8-12, 2021
Price: Free
Hacking HR is a global network of business leaders and HR industry experts. The org's free online conference, HR Innovation and Future of Work, focuses on the theme of "unlocking your potential" as an HR leader.
The five-day conference aims to provide thought leadership in both quality and quantity. Organizers are promising more than 500 speakers, from CEOs and consultants to HR executives and university professors. Companies represented include IBM, Microsoft, and Ford.
With such a broad range of speakers, HR Innovation has an ambitious agenda in mind. More than 100 sessions are scheduled for the week, with tracks including culture and leadership, DEI and belonging, and innovation at work. Get more details.
2021 HR Technology Conference & Expo
When: March 16-19, 2021
Price: Free
The long-running HR Technology Conference caters to both HR and IT professionals, offering a glimpse into the future of HR tools and systems. This year's conference, dubbed Spring HR Tech, promises the same level of excitement as prior years, adapted to a virtual environment.
Over four days, attendees will have access to a variety of sessions, including on-demand keynotes, live Q&As, and AI-driven networking opportunities. You'll also be able to tour virtual booths, explore products and demos, and even participate in a midday wellness session.
In short, HR Tech looks to provide plenty of excitement for HR experts, tech enthusiasts, and everyone in between. Learn more.
SHRM Talent Conference & Expo
When: April 19-21, 2021
Price: 995-1,575 USD
The Society for Human Resource Management (SHRM) is hosting its annual Talent Conference & Expo for both members and non-members. This year's conference focuses on reimagining talent strategy, processes, and policies in a post-COVID reality.
While SHRM plans to host a limited in-person event in Las Vegas, the organization will be running a simultaneous virtual experience with similar content and learnings. Get more details.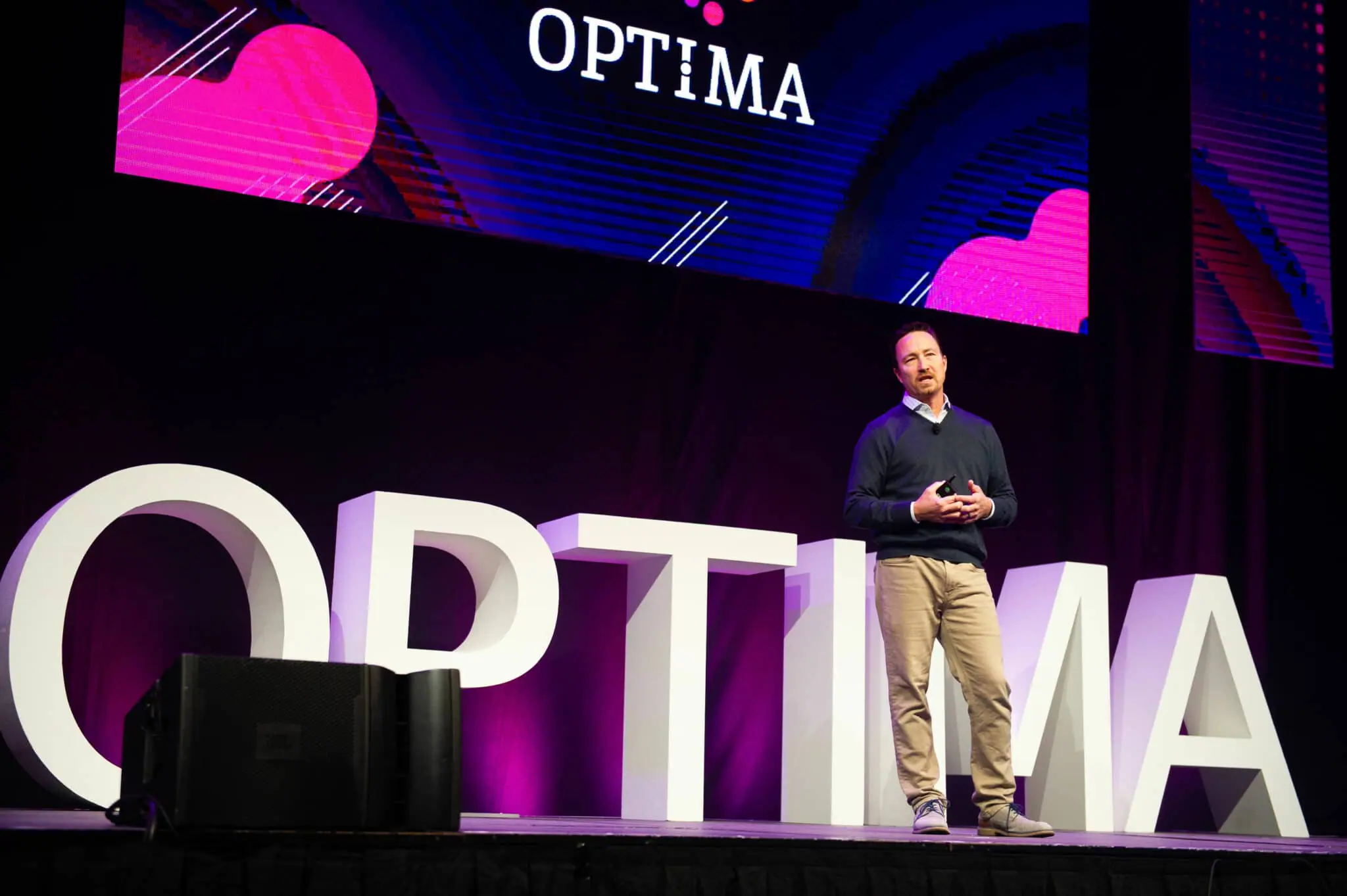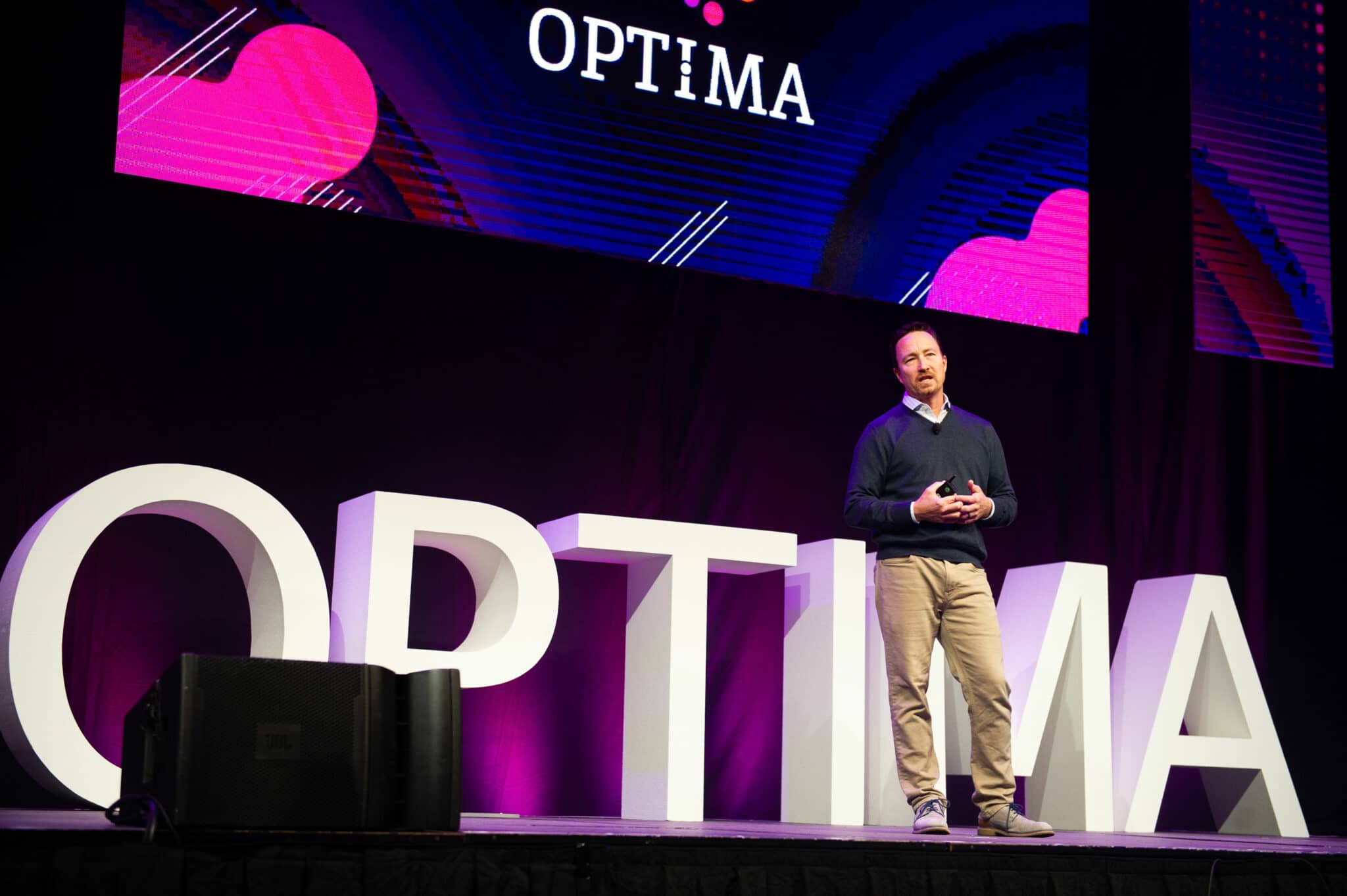 OPTIMA 2021
When: May 12, 2021
Price: Free; 120 USD all-access pass
OPTIMA is back—and now fully virtual. The world's leading talent optimization conference, OPTIMA gives HR professionals and other business leaders the tools to hire great talent, design dream teams, and inspire people to crush their goals.
The annual conference is known for providing world-class speakers and cutting-edge talent insights, and 2021's virtual conference is no exception. Guy Raz, host of the podcast "How I Built This," will emcee. Other speakers include Dawn Sharifan, Head of People at Slack, with more still to be announced.
In addition to industry-leading keynotes and talent optimization insights, OPTIMA 2021 offers breakouts, Q&A sessions, and much more. The future of work is here, and you don't want to miss it.
Registration for OPTIMA is now open. Get your ticket.
d&i Leaders Global Forum 2021
When: June 8-9, 2021
Price: 525-795 GBP
The d&i Leaders Global Forum centers around the acceleration of diversity and inclusion strategies within organizations. Though traditionally held in London, this year's conference is considering an online format, based on COVID-19 guidance.
If the forum does go virtual, that'll make its learnings accessible to HR professionals and talent experts around the world. While 2021 speakers have yet to be announced, past guests have included DEI leaders from Danone, LinkedIn, Heineken, and IKEA.
As the broader discussion around inclusion and belonging at work continues to build, don't miss your chance to be part of the movement for change. Learn more.
SHRM21 Annual Conference & Expo
When: June 20-23, 2021
Price: 1,595-2,539 USD
SHRM21 reconvenes this year, both in Chicago and online. With 11 learning tracks, more than 200 sessions, and 700+ exhibitors, the conference offers numerous avenues to upskill your organization and discover new products.
The human resources conference is also known for its star power. In past years, speakers have included Robin Roberts, Mike Krzyzewski, and Michael J. Fox. Get more details.
INCLUSION 2021
When: October 25-27, 2021
Price: TBD
SHRM's annual INCLUSION conference brings together HR leaders, executives, entrepreneurs, and more to take action on equity and fairness, both in and outside of work. In 2020, the conference went virtual, bringing inspirational keynotes and hard-hitting talks about race and injustice into people's homes.
As with other SHRM conferences, INCLUSION 2021 plans to hold both a virtual and in-person event. While details are scarce, you can get an idea of what to expect by exploring the INCLUSION 2020 recap page.
HCI 2021 Virtual Conferences
When: Various dates
Price: 195 USD per event; 1,895 USD for all 12
The Human Capital Institute (HCI) is known for hosting a variety of HR-related conferences each year. The organization's following suit in 2021, adapting to COVID-19 with a lineup of 12 virtual half-day conferences, each centered around a different theme.
Here's the full schedule of HCI virtual conferences in 2021:
Use People Analytics to Drive Innovation (February 3)
Accelerate Your Workforce Planning (February 24)
Engage Remote Teams (March 10)
Build an Inclusive Culture (April 21)
Redefine Onboarding for a Virtual World (May 12)
Create a Culture of Feedback and Performance (June 30)
Redesign Your Employee Experience (July 21)
Hire With Diversity, Equity, and Inclusion (August 18)
Engage and Develop Great People Managers (September 22)
Accelerate Your Succession Planning (October 20)
Optimize Your Talent Acquisition Tools & Technology (November 3)
Develop Your Future Workforce (November 17)
Given the broad range of topics to choose from, you have a fair degree of flexibility when it comes to pricing. You can either pay to attend events à la carte, purchase a three-event pass, or buy an all-access pass. Explore your options.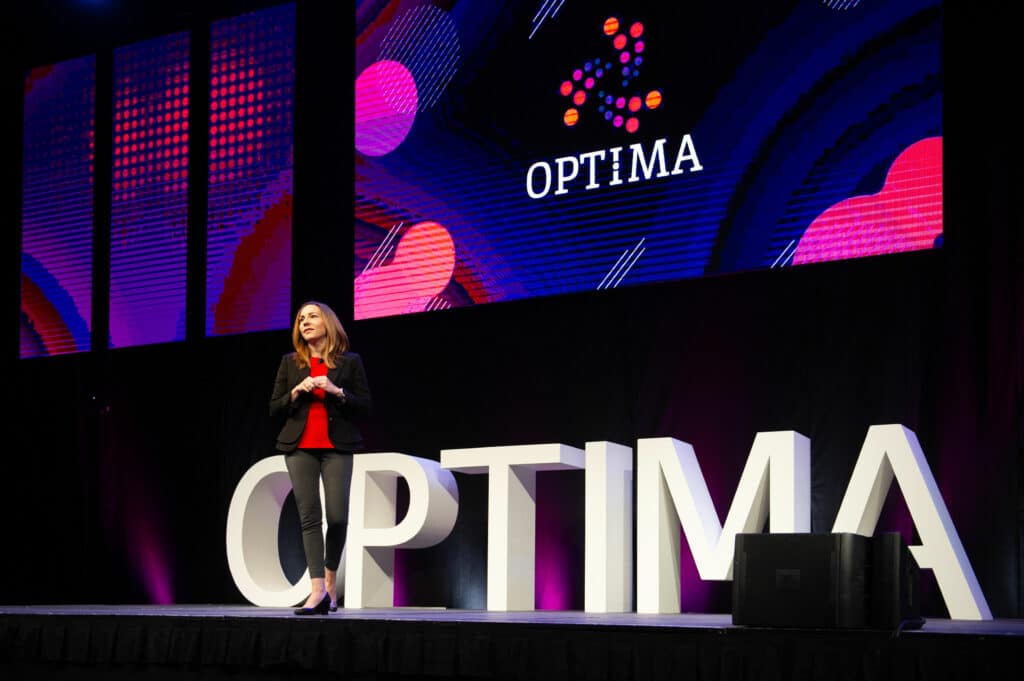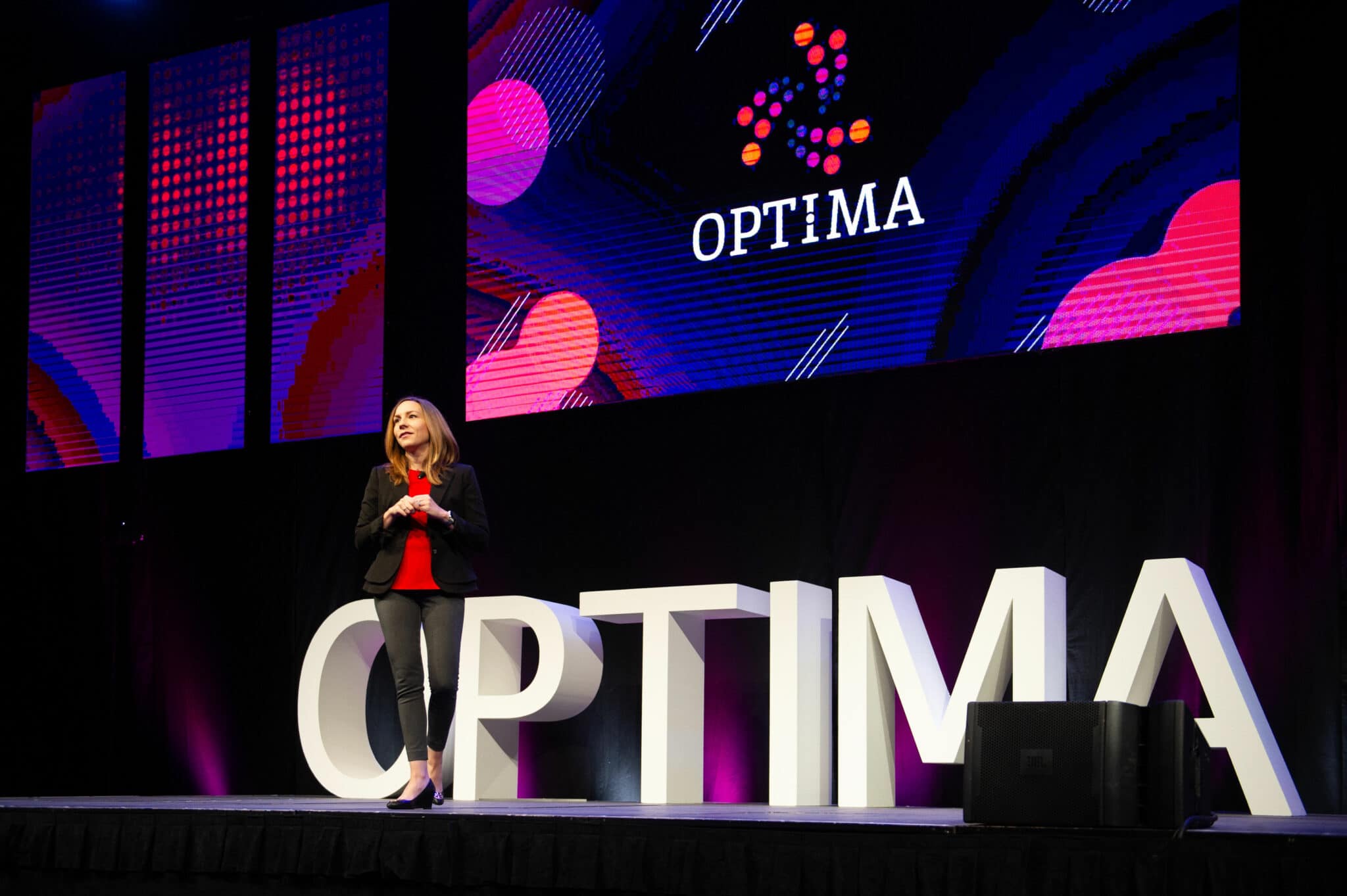 Transform Your Organization With Talent Optimization.
As an HR professional, your work is what shapes your company's culture and propels your employees forward. Yet too often, culture and engagement are left on the back-burner as leaders focus on the bottom-line needs of the business.
But culture is a business need. People are business needs. That's where talent optimization thrives—aligning talent and business strategies to drive results.
OPTIMA 2021 is the premier place to learn about talent optimization, chat with industry leaders, and take your HR practices to the next level. And it's just a few months away.