Recently I posted instructions for changing your Zoom background to your behavioral pattern. Today, I'm sharing PI Reference Profile Zoom backgrounds. Our senior designer Lindsey (below) did an incredible job on these and I hope you'll try them out!
>>> Get your Zoom background here.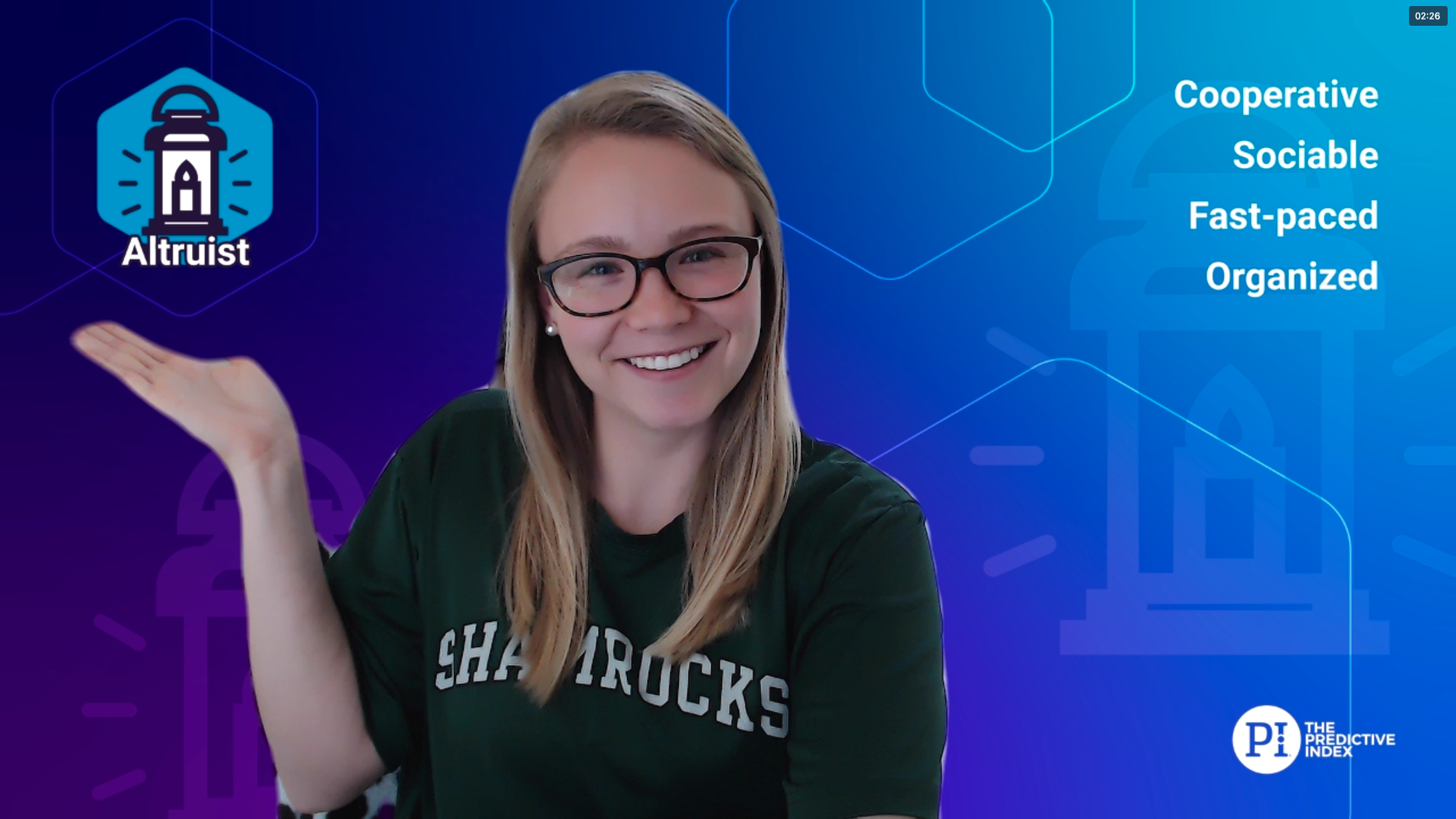 Joining a video call with your Reference Profile as your background allows you to:
Share your love of PI with others across the organization
Start conversations about the four behavioral factors
Start conversations about self-awareness and awareness of others
Building an inclusive culture where everyone's differences are celebrated is not just important, it's all-important. Getting these conversations going can help you foster an inclusive, positive workplace culture in the name of Better Work, Better World.
Step-by-step instructions for changing your Zoom background
Click this link.
When the ZIP file downloads, click it to bring up a folder titled Reference Profile backgrounds.
Double click the folder to view all 17 Reference Profiles.
Drag and drop your Reference Profile to your desktop.
In Zoom, scroll to the bottom and click the carrot to the right of "Start video." Select "Choose virtual background."
Click the plus sign and then choose "Add image." Note: If your Reference Profile is backward, uncheck "Mirror my video."