If you're like many companies, you're past the remote work honeymoon phase. Video conferencing is no longer foreign, nor is it a fun novelty at this point. You've figured out where the mute button is and how many cats your coworker owns. You still need people on the same page, but like a parent wielding an iPad, you're wary of subjecting them to too much screen time.
Remote team communication is never simple, and that's especially true when the state of remote work remains so indefinite. After months of virtual meetings, most businesses have figured out how to operate efficiently. But there's a new challenge, regardless of the size or nature of your operation: How do we go about keeping people engaged without burning them out?
There's no easy answer here. But by prioritizing an awareness of your team members' personalities and behavioral drives, you can keep remote meetings both fresh and efficient. And in doing so, you can keep people both sane and well-informed.
Engaging all remote team participants
Remote meetings take on many forms and the goals for them may vary. But whether it's a daily team stand-up, a presentation for 50-plus remote workers, or something in between, there's one essential consideration: the behavioral drives of your remote team. Generally speaking, these drives will vary, and you need to account for them all as best you can.
Team members with higher formality drives might want to see a meeting agenda in advance. You can offer them one via Slack, email, or by way of bullet points within the event details. Your priority should just be to ensure everyone can adequately prepare. Other drives take differently to remote meetings, as well. For example:
To cater to different drives, you can utilize short virtual icebreakers. Just be cognizant of the line between fun and fluff. A more social profile will enjoy a conversational icebreaker, while a four-square rubric satisfies analytical itches. In each case, you boost engagement without letting the meetings feel stodgy.
Many remote teams are still feeling their way toward that middle ground. It's undeniably tricky to establish a sweet spot between necessary video conferencing between distributed teams and check-ins that drain people. But by understanding each of your team members' strongest drives (i.e., who is suffering most from the lack of face-to-face interaction?), you adjust accordingly.


Remote meeting software
"Zoom fatigue" has become a shared source of commiseration since everyone went remote, to the point where it's spawned many a meme. But there's a reason the video conferencing technology has become ubiquitous—it's fast, simple, and widely available at a time when everyone needs it. So while there's a very real mental strain behind this term, it's also worth noting that the phenomenon's namesake isn't the only technical option out there.
If you're exploring alternatives to Zoom, here are some other widely available, viable options:
Cisco WebEx
Google Hangouts Meet
GoToMeeting
join.me
Skype
Each is market-tested and scalable to the needs of both larger and smaller operations. But there are certain essential question to ask when evaluating your options, including:
How many licenses do we need?
Can some accounts be shared?
Are there any meeting participant limits?
Does the system integrate with our existing tools (i.e., G Suite)?
Think specifically about what your remote meetings look like. How many presenters do you tend to have? How often are you sharing videos? Maybe the majority of attendees don't even turn their video on during larger presentations. Prioritize whichever video conferencing software best suits the specific real-time needs of your team or organization.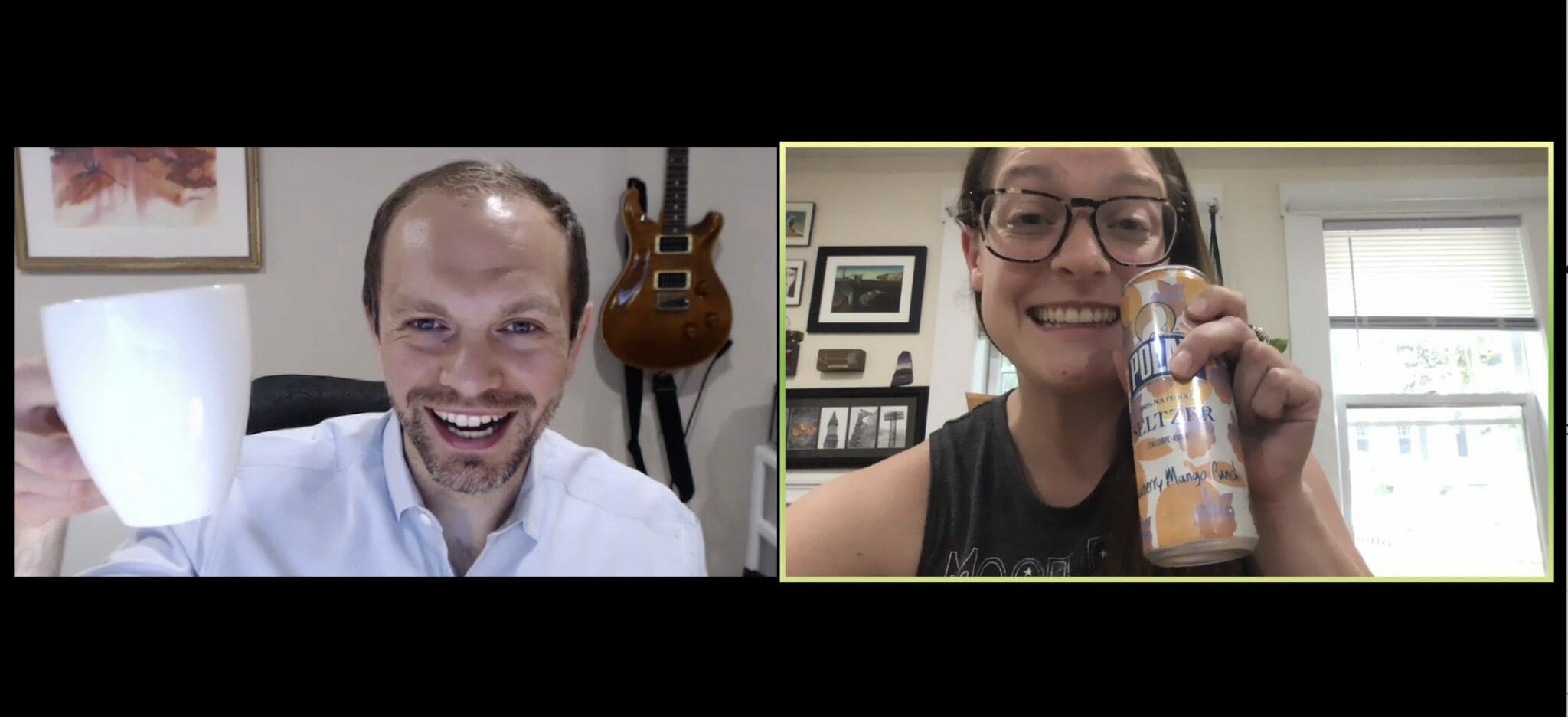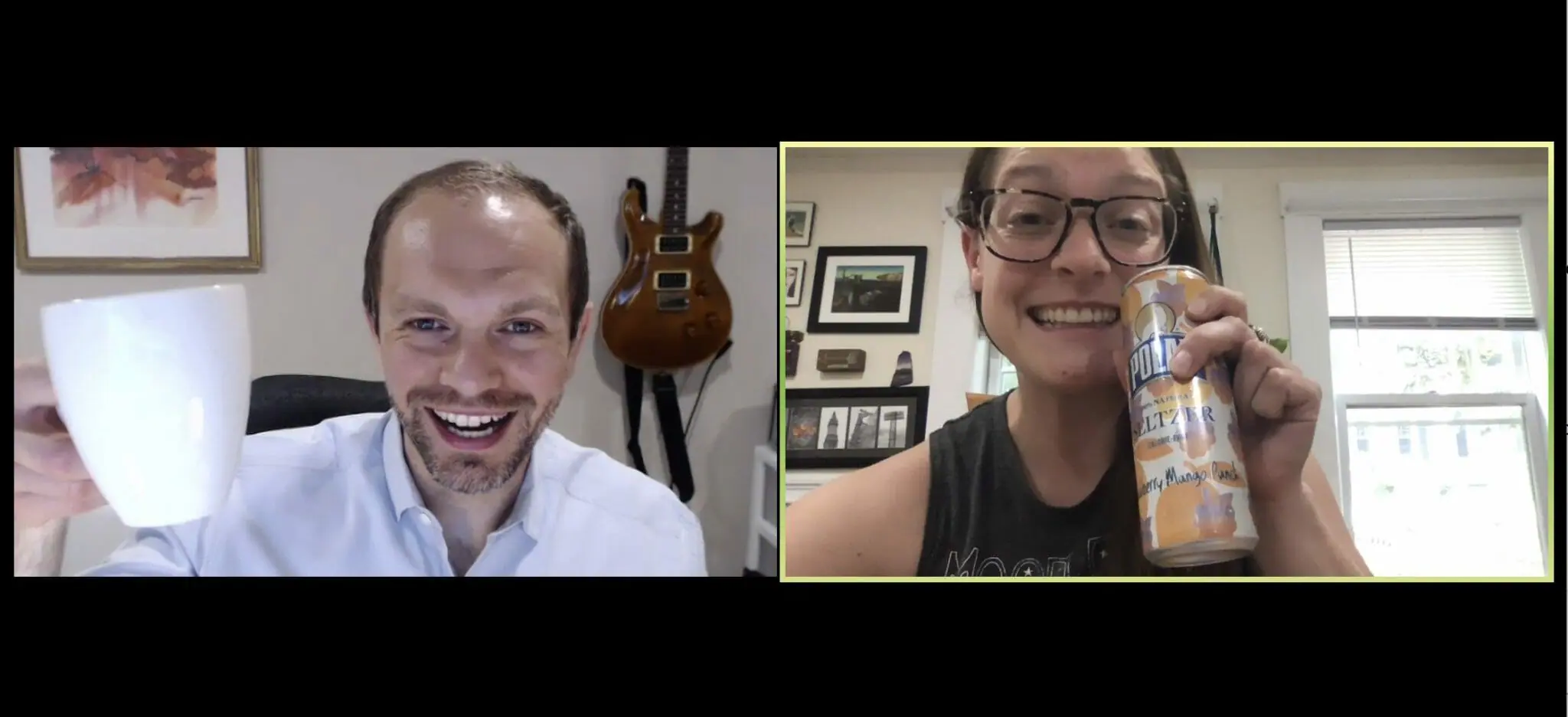 Remote meeting agenda best practices
Your organization's established culture and norms will dictate best practices, to a degree. There's a tendency to think you need to overhaul your operations to make remote work work, but that's not necessarily the case. There's something to be said for replicating the schedule or flow of the in-office workday. Doing so can provide people with a sense of normalcy.
Still, if you're indefinitely attending a full slate of video conference meetings, there are some general best practices to keep in mind. Start by asking yourself whether a meeting is truly required. If you could normally talk it through by the water cooler, then the subject matter may be better suited for a Slack channel than a video call.
Once the need for a virtual meeting is confirmed, be sure to consider:
Different time zones to be accounted for when scheduling the meeting time.
Meeting tools (screen share, presenter controls, etc.).
Meeting agenda goals, action items, and follow-up steps.
Which participants are mandatory and who can be optional.
Some employees will have a steeper learning curve than others. If you approach these best practices with understanding and empathy, though, framing them as suggestions rather than mandates, they'll benefit all participants.
Remember that remote work can be challenging, albeit in new and different ways. People may be working with kids or pets or roommates around—even in the same room—and the best-laid plans may be foiled. All it takes is a little background noise or internet hiccup to throw off even the smoothest and most-prepared remote presenters.
Don't be afraid to embrace the use of silence, either. Part of the strain of video calls is the constant screen-sharing and staring. When brainstorming or problem-solving, for instance, you can take 20 minutes to make it a "working session." Encourage people to turn their cameras off if they like, and set a time to reconvene and cover what you've each tackled.
It may seem counterintuitive if your teams are new to working from home, but try to make room for company-wide breaks. Consider implementing no-meeting blocks to guard against the unique fatigue that comes with being on video calls all day long. You can't assume your team members will break up their days on their own, so guidance that encourages mental and physical health is always sound.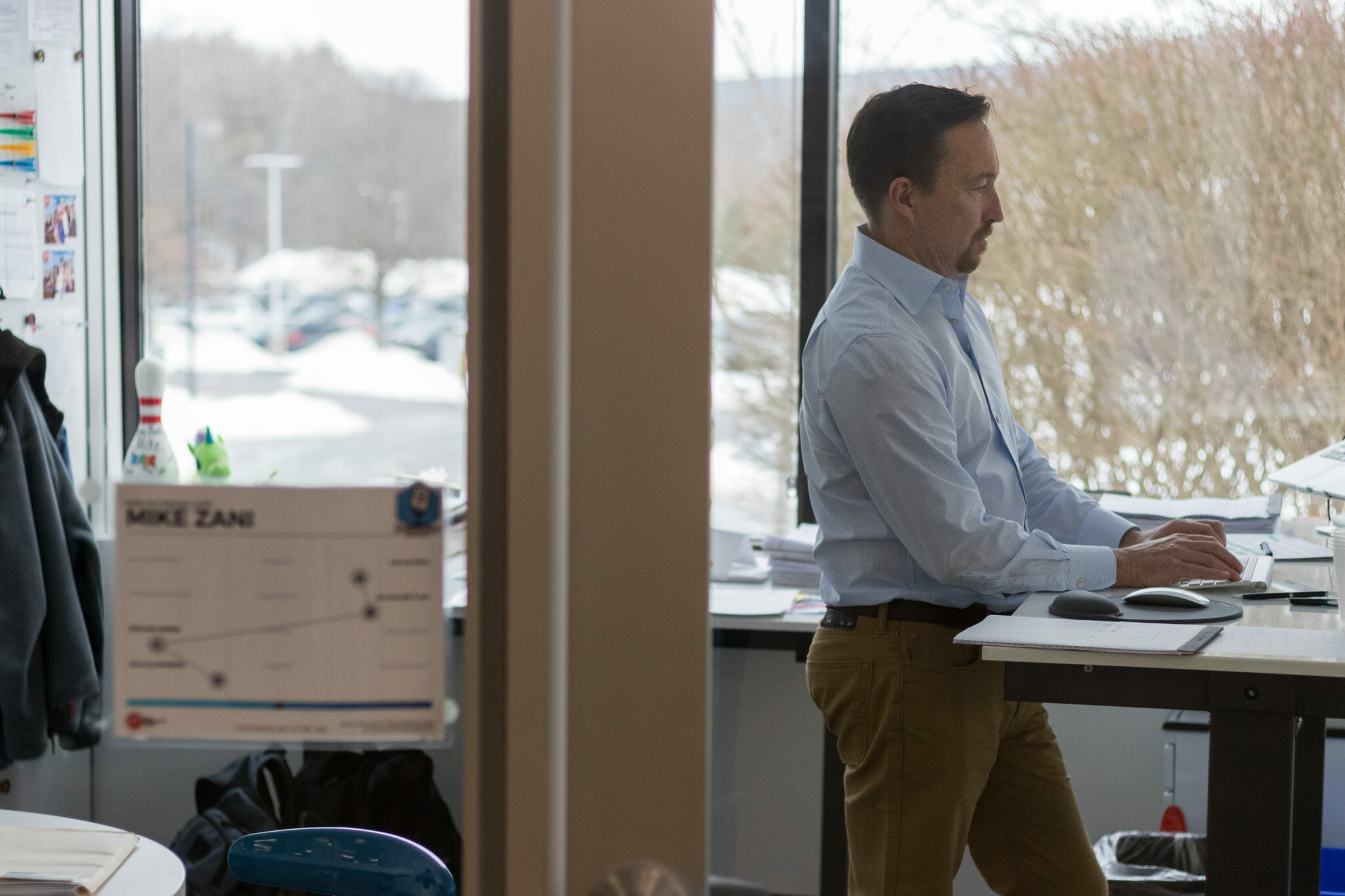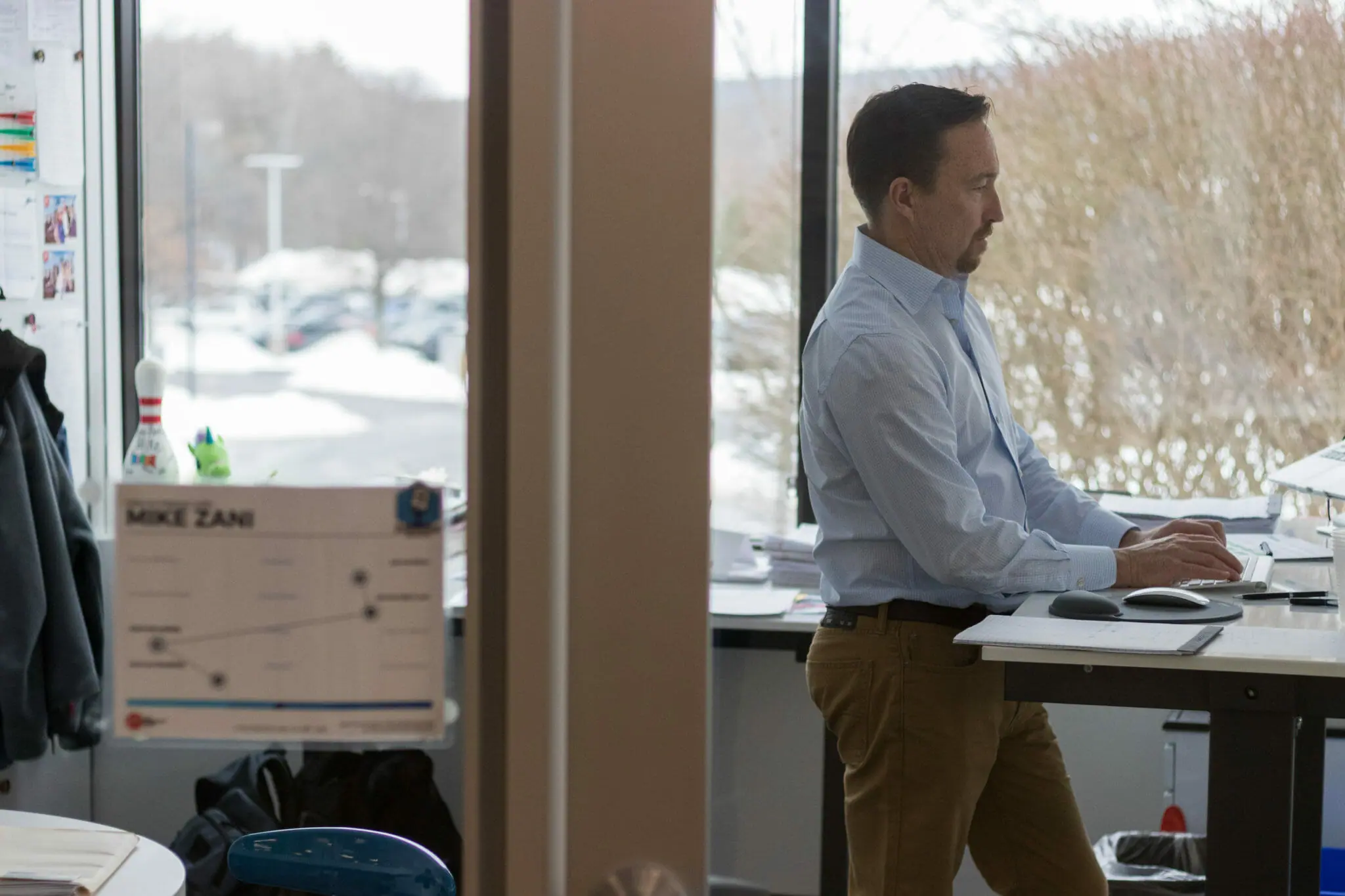 Virtual meeting etiquette
The distinction between "best practices" and "etiquette" may seem semantical, but you can think of the former as more tactical or agenda-oriented. Etiquette is about reminding everyone that the virtual workplace is still a workplace. You may be sitting at your kitchen table, but leave that burrito off to the side until after the meeting.
Other etiquette your company abides by will be dictated by the nature of your operations (or people's individual roles). For example, if yours is a client-facing position, you'll be more keen to establish some sort of dress code.
Some other basic principles of good video call etiquette include:
Muting your audio when not speaking
Setting up your camera with a clear background, free of distractions
Positioning yourself for optimal lighting
Limiting the presence of food or drink on screen
Sitting upright and remaining attentive to the presenter or speaker
There are other "nice-to-haves" that aren't essential to the flow of your meeting, but help maintain a sense of professionalism. For example, if you're working out of a bedroom, there's no shame in that—many of us are. But you can make an effort to keep things tidy and buttoned up by, say, making the bed each morning or removing the socks from the floor behind you.
Try to look presentable. Shower, comb your hair, iron your shirt, put on real pants… even if no one can see them. Whatever provides a sense of routine and normalcy will probably benefit both the meeting itself and your own mental acuity. If you're feeling less put together or ill-prepared, that could be to the detriment of the remote team.
With all that said, empathy and understanding should still prevail. If certain team members are routinely showing up looking sloppy, or seemingly struggling with the logistics of the remote meeting, there's probably a reason.
A good team leader will recognize this early and approach any conversations with that team member according to their personality and behavioral drives. We'll all do well to continue to evolve our approach, with that empathy as the underlying theme.
Virtual work is trying for different remote employees on different levels. Keep things professional and varied, but remember above all else that your people are people, working through it just like everyone else.