Times of economic uncertainty require a measured approach and decisive action from leadership. Such is the case amid the unprecedented circumstances brought about by COVID-19 and its social distancing effects. Tough decisions inevitably come with the territory, whether in the form of expense cuts, a hiring freeze, or worse.
But companies who communicate proactively with pending candidates and optimize the talent on hand can minimize the long-term effects of a freeze and ultimately come out stronger on the other side.
These are the times when established cultures shine. An organization with a solid foundation will be better positioned to absorb the impact of a hiring freeze—leaning on the strengths of its existing employees and preserving its reputation with those not in the door yet.
Still, even the most well-oiled operations need a revised set of guidelines for HR departments facing indefinite recruiting futures. To that end, with the aid of our own People Ops team, we compiled the following tips for enduring a downturn and the accompanying halt on hiring:
1) Keep candidate lines open, early and often.
Hiring freezes don't happen in a vacuum, but the coronavirus hit businesses with an unusual suddenness. Strategies and events were scrapped, priorities were flipped, and candidates in various stages of the recruiting pipeline were left in limbo.
HR departments should make contact with these candidates as proactively as possible. This might mean a mass update to begin with, followed by customized communications to individuals. Regardless of the medium or what stage of the process a candidate reached, acknowledgment is essential.
Don't feel obligated to alert each candidate to every ebb and flow. Maintaining the breakneck pace of virus-spread news isn't realistic. But at the appropriate intervals—most notably, when it's clear a given position is on hold—following up becomes a matter of credibility.
Candidates may not love the message, but they'll be more likely to respect and understand it if the delivery is timely and thoughtful. They can connect via LinkedIn, keep an eye on your site, and rest assured the appropriate parties will be in touch as the situation evolves. Candidates will remember the companies who have done right by them when that time comes.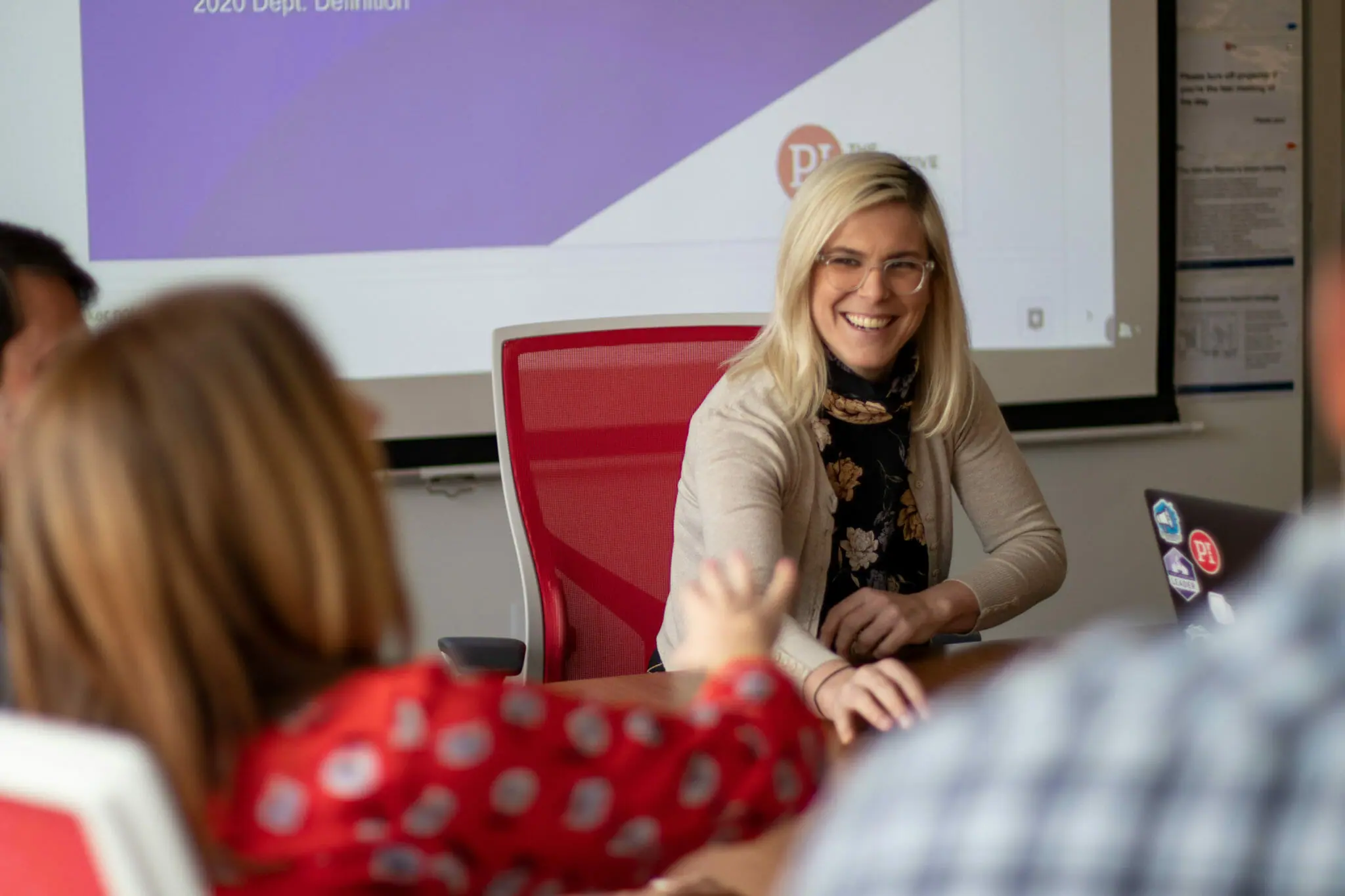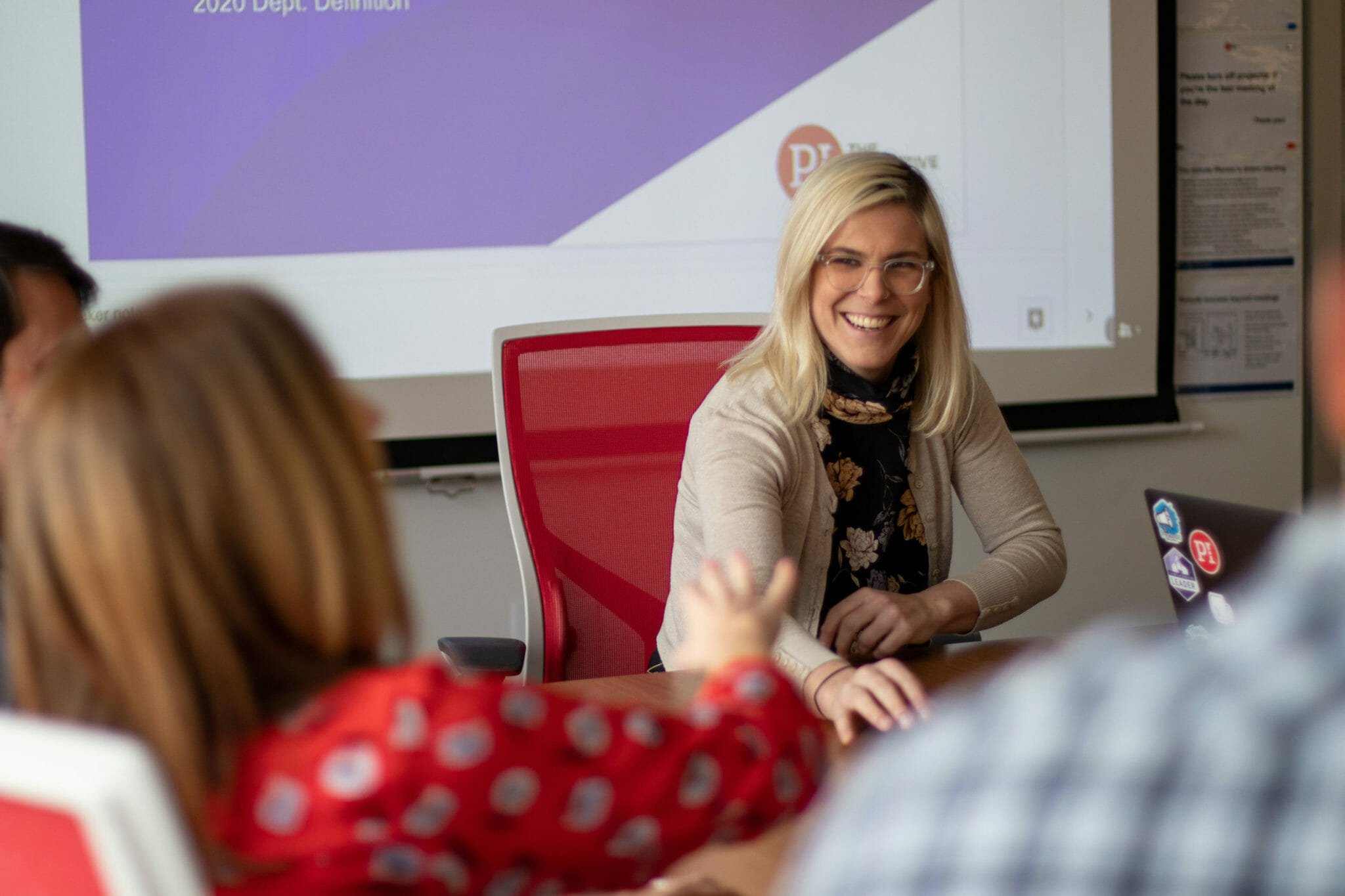 2) Ensure alignment at the top.
When it comes to articulating the state of your business or its hiring strategy, striking the right balance with candidates will be challenging. You can only pull back the curtain so far—in part because so much remains undetermined. Projections may change weekly, if not daily.
This is where it becomes so important for HR to have a seat at the decision-making table. When the executive team includes people operations, parties are more likely to gain alignment on business and people strategies. They're also more likely to view these strategies as equally important sides of the same coin. That sort of cohesion is vital in providing reassurance during a time of crisis.
If yours is an organization where an HR Director or VP of People is not involved in the overarching business strategy, now may be as good a time as any to push for a change in mentality.
3) Err on the side of transparency.
A team's approach ought to be derived from its core values. At PI, one of those values is transparency—being upfront about tough situations and the decisions they necessitate.
Transparency around the situation helps empower people, further underscoring the value of their contributions. And with the understanding that they must maximize their efforts in the near term, because reinforcements aren't arriving any time soon, engaged employees can aim to be as efficient as possible.
That doesn't have to mean longer workdays. But it does put a premium on time management, clear communication, and regular pulse checks from managers and peers—particularly given the sudden importance of working remotely.
The same ethos applies to candidates still in the pipeline. There may even be a couple offers you're forced to walk back, in one form or another. If your team is upfront and adopts a mentality of "Own this together," chances are the candidate will respect the candor.
Ask yourself: What's the right thing to do here? You may have to pull an anticipated offer, but if you do so directly and transparently—and do it early—your organization's reputation will remain in good standing.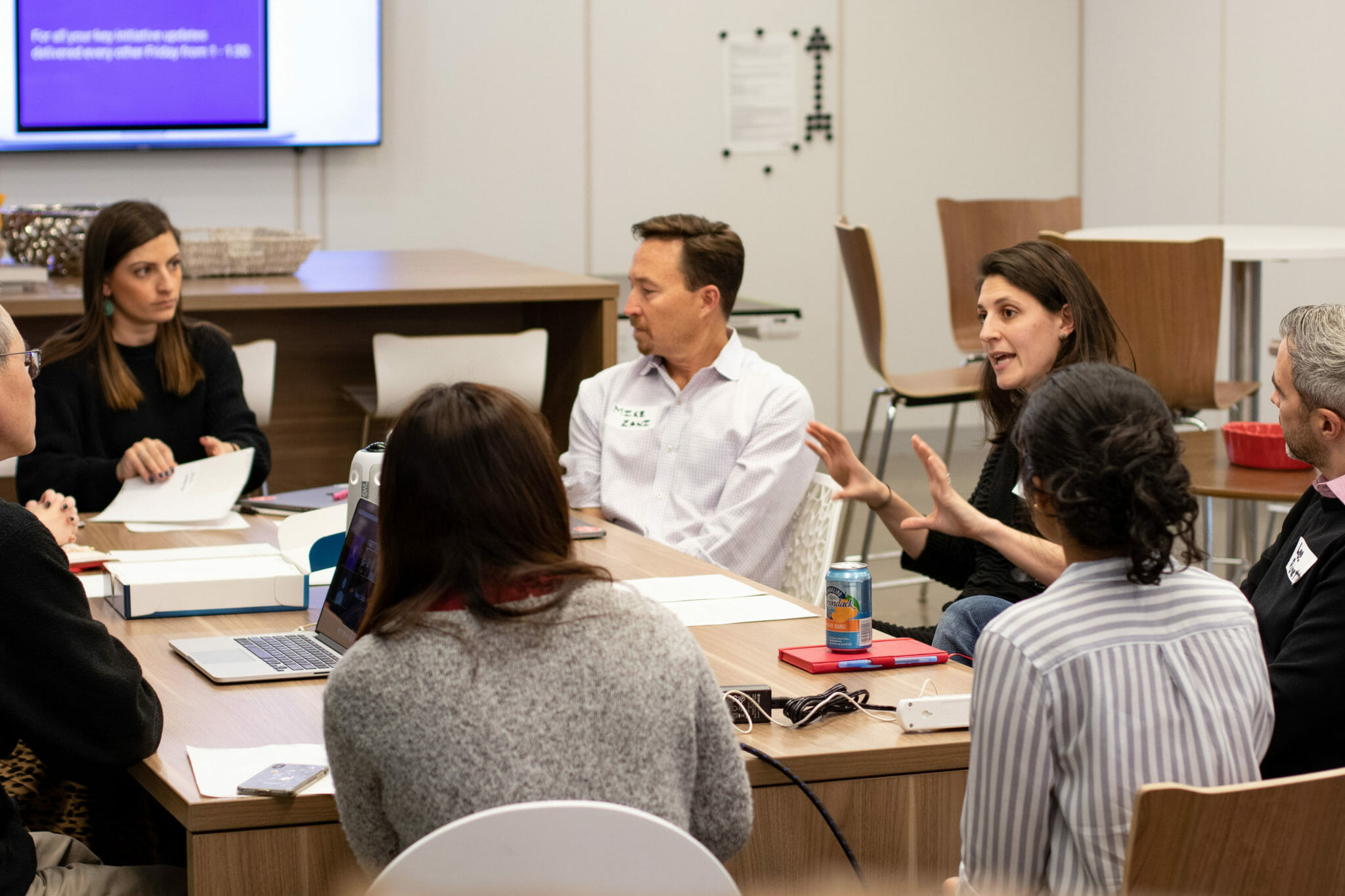 4) Foster versatility with existing employees.
This is where a talent optimization strategy truly comes into play. Ideally, you hire someone based on the person—their behavioral drives, cognitive ability, and core values—not the resume. You also foster a culture where people can expand their knowledge and explore new roles. As such, there's already an established precedent for people to show value outside their day job.
Hire smart people to do your "people work," and they'll likely have good instincts to do other productive things across the business. This is why it's important to hire not just on someone's hard skills, but their ability to learn and adjust to change. If you can fit pieces together without incurring any extra hiring costs, then you've effectively addressed two gaps at once.
Without injections of new talent, organizations must rely more than ever on trusted personnel—tenured or otherwise. And those which have already fostered cohesive team environments will have a leg up. That's because, where there's cohesion and trust, there's motivation and engagement. And these engaged employees will discover another gear with renewed purpose and perspective, especially given the circumstances.
5) Maximize every effort.
When the next crop of talent is unexpectedly delayed, it's incumbent upon existing employees to leverage their many skills. More pressingly, you may have members of the HR team whose day-to-day responsibilities are largely moot during a hiring freeze. Keeping these employees not only engaged but stimulated is a priority. That might mean:
Involving them in cross-departmental initiatives that are now priorities.

Brainstorming ideas for how to connect with existing customers or employees amid the shifting economic landscape.

R

edeploying some talent by way of a proactive recruitment strategy, such as an employment newsletter. You may not get much traction initially, but if you build a subscription list, it may pay dividends once the job market turns around.
Spend more energy on training and development now to groom the next potential manager for later (rather than hiring one externally).
HR teams should use this perceived downtime to stay organized and efficient. If you have to shutter recruiting searches temporarily, be diligent about documentation. Ensure there's a follow-up notification so the team can re-engage without a hitch at the appropriate time.
The adage goes: Tough times don't last—tough people do. COVID-19 may last a while, but with the right people priorities, you can navigate a hiring freeze indefinitely. And you can rest assured your company will be well-regarded and well-positioned well after the curve has flattened.