I don't follow recipes, and I'm nervously excited for Thanksgiving dinner.
I love to cook, but I'm not exactly "by the book" when it comes to following recipes. I'll scan it over for the general idea of what needs to get done, and then I'm off to the races, foregoing the measuring cups and relying on taste.
As a PI Persuader, I'm known for my comfort with risk and desire to connect with others. In terms of how my natural behavioral drives affect my cooking style, I'm more concerned that people enjoy my dish and less concerned with whether I made it correctly.
My way of cooking Thanksgiving dinner is just one of many ways. As you get ready to feast or step into the kitchen to help peel potatoes this holiday, think about how your personality affects the way you choose to cook Thanksgiving dinner.
I surveyed some of my co-workers here at The Predictive Index and found that there were three main types of Thanksgiving dinner cooks. Unsurprisingly, their cooking methods corresponded with their PI Reference Profiles.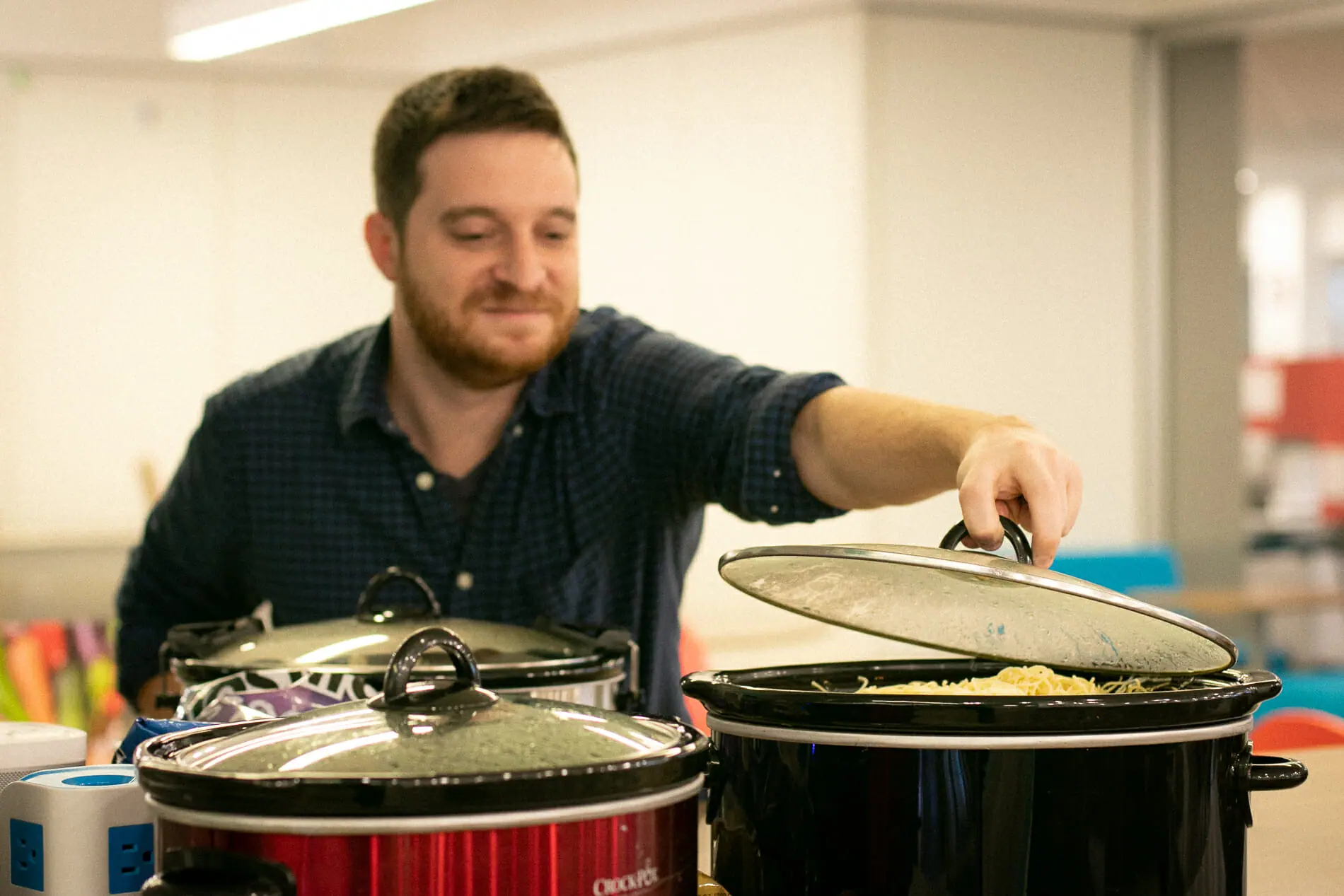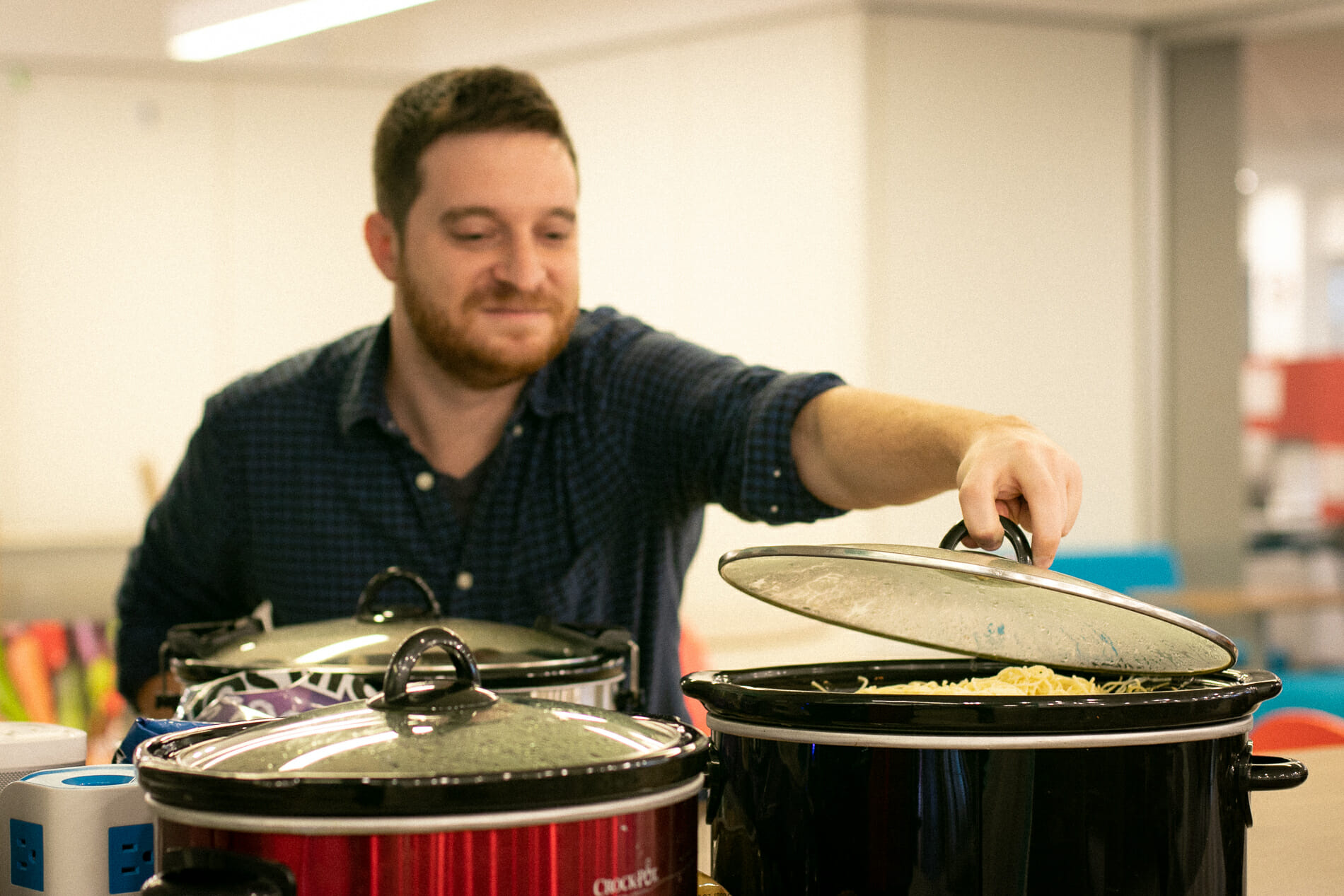 Thanksgiving dinner cook #1: The recipe follower
Following directions ensures you get a uniform dish almost every time, and there's little chance of disappointing guests who look forward to eating your special dish year after year. Reliability can be crucial when it comes to pleasing family. Some cooks have come to focus on this factor.
Sarah Mulvey is on the PI Science Team and her Reference Profile is Guardian. As a PI Guardian, Sarah leads a life of structure and precision, greatly enjoying situations in which she is able to follow a process and maintain consistency. (In other words, Guardians are natural recipe followers.)
Sarah had this to say about her Thanksgiving cooking style:
"My main goal is to make the same thing every year and perfect it! Over the years I got used to making my mashed potatoes just the way everyone likes it."
Sarah's Mashed Potatoes
Ingredients:
3 large potatoes, diced
1 clove garlic, minced
1 tablespoon butter
1/2 cup milk
1/4 cup butter, diced
1/2 cup white cheddar cheese, shredded
dash black pepper
dash salt
Instructions:
1. In a large pot, boil six cups of water.
2. Add potatoes to boiling water; Cook until soft and mashable (about 25 minutes).
3. In a medium pan, add garlic and one tablespoon of butter; Cook over low heat until garlic is browned.
4. Add milk and 1/4 cup butter to the garlic mixture; Heat on low until butter melts and milk simmers.
5. Gradually add cheddar cheese to the milk and garlic mixture gradually.
6. Stir constantly to prevent cheese from clumping; Continue to stir until cheese is mostly melted.
7. Gradually add the milk and garlic mixture to the cooked potatoes.
8. With mixer, beat until you achieve your desired consistency.
9. Add a dash or black pepper and salt to taste.
Recipe followers are essential when your family members value reliability and tradition year after year.
Thanksgiving dinner cook #2: The innovator
While some cooks maintain consistency through following an exact recipe, other cooks do quite the opposite. Innovators just don't feel comfortable following a recipe—they prefer to live life on the edge. Thanksgiving is a time to entertain, and why not shake things up a bit? (I may be a bit biased here as this is my cooking style.)
Thad Peterson is PI's Sr. Director of Marketing and his Reference Profile is Venturer. As a Venturer, Thad feels more comfortable coming up with his own solutions and enjoys finding new ways to do things. In the kitchen, this translates to a wide variety of dishes—often the same dish doesn't show up more than once.
Here's what Thad said about his Thanksgiving cooking style:
"My whole philosophy on cooking is 'nothing ventured, nothing gained.' That means experimentation each time I cook. And stuffing is the perfect dish for that kind of improvisational approach to cooking."
Thad's Stuffing (a quasi-recipe)
Ingredients:
Dried breadcrumbs (I don't really pay attention to what kind)
Cooking oil or butter
Salt (I couldn't really tell you how much)
Turkey broth (or maybe it's turkey stock; I never really understood the difference)
Various bits and bobs (I change it up every year but these can include any of the following):
onions
shallots
orange peppers
red peppers
brussels sprouts shavings (I've never actually done this but plan to this year)
goat cheese
chicken sausage (this is the secret ingredient that puts it over the top)
Instructions:
1. In a large bowl, add dried breadcrumbs.
2. In a frying pan, add cooking oil or butter then sautee all your bits and bobs.
3. Fold your sauteed bits and bobs into your breadcrumbs.
If you enjoy a dish by a Venturer, eat up; you may never have it the same way again.
Matt Poepsel is VP of Product at PI and his Reference Profile is Persuader. The Persuader profile, like many Social PI profiles, values the social aspect of hosting a dinner party and isn't afraid to take a risk to make it a fun—and hopefully delicious—time.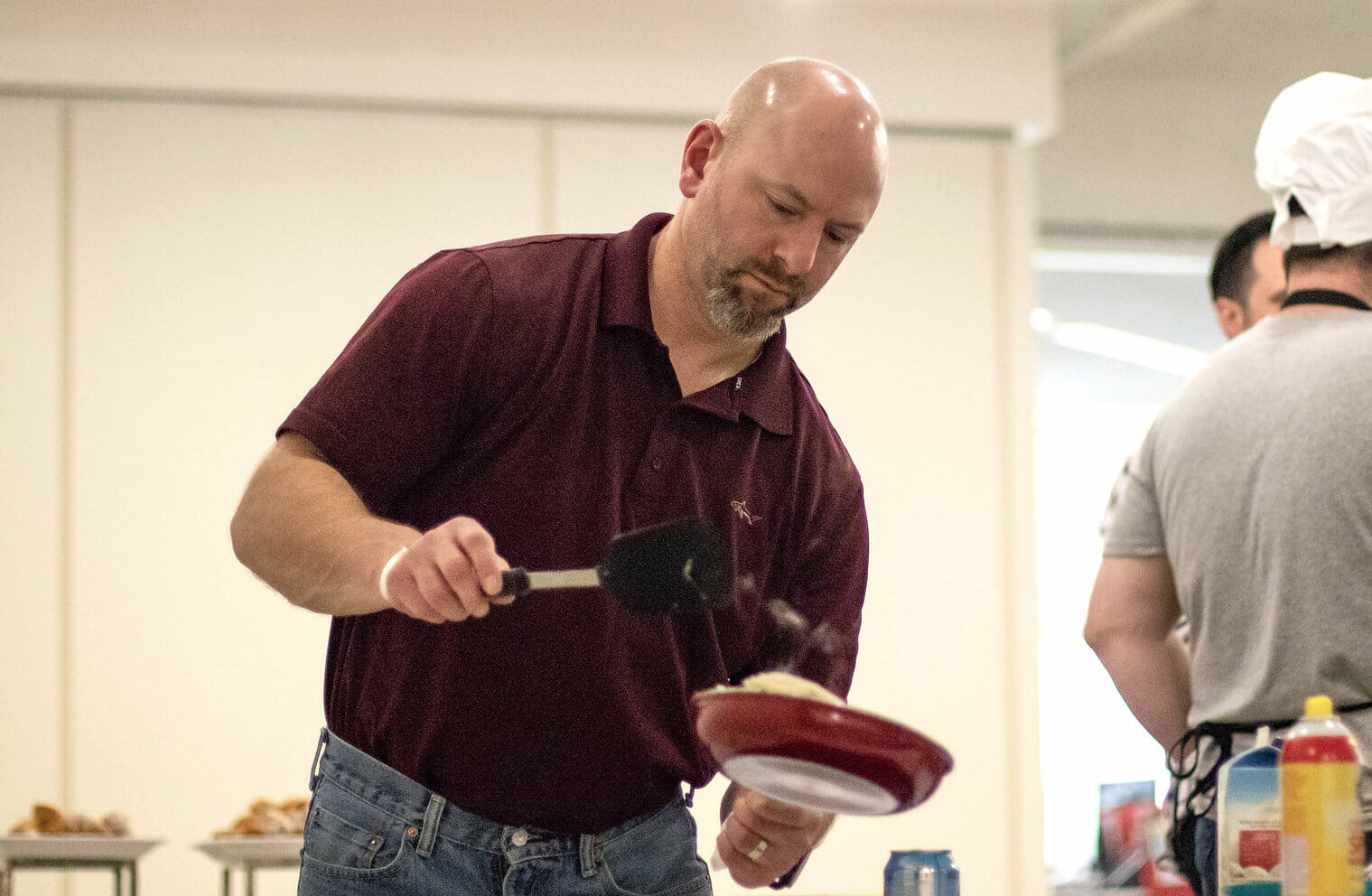 Here's what Matt told us about his cooking style:
"I don't measure anything when I make a recipe. Am I a bad cook because of it? Maybe. But the best part of feasting for me is sharing dishes with my friends and family and hosting at my place."
Thanksgiving dinner "cook" #3: The organizer
Organizers don't do much cooking if any at all. Instead, they set up the house, they make sure everything is in place, and they keep the day running smoothly and according to plan. Organizers have a vision for how the day will go, and if that means they need to add a dash of cinnamon to the bland sweet potato casserole another family member cooked, so be it.
Meggan Flaherty is a PI Partner Success Manager. Her Reference Profile is Analyzer. Analyzers bring calm to the chaos with well-thought-out, proactive plans. Naturally, you'll notice these types getting things in order and making sure they're done properly, unafraid to inject their own ideas and drive for process.
Here's what Meggan said about how she helps prepare Thanksgiving dinner:
"Planning the timing of each dish you're cooking is important so that all the food arrives at the table hot when it's time for everyone to sit down to eat. No one likes cold mashed potatoes."
Organizers are a great asset to ensuring dinner runs smoothly—especially if you have a large family with lots of guests.
Variety is key.
Next time you're tempted to grab the whisk out of your cousin's hand because "she's doing it wrong," take a moment to appreciate the unique working style and preferences of others. Although you like to follow a recipe, she might like to wing it, and that's okay. And don't overstep at your hosts' house; they may have a carefully laid-out plan in place.
This Thanksgiving, embody the meaning of the holiday and be thankful for each and every type of person sitting around the table with you. As we say here at PI, every behavioral pattern is beautiful.
Join 10,000 companies solving the most complex people problems with PI.
Hire the right people, inspire their best work, design dream teams, and sustain engagement for the long haul.