by Drew Fortin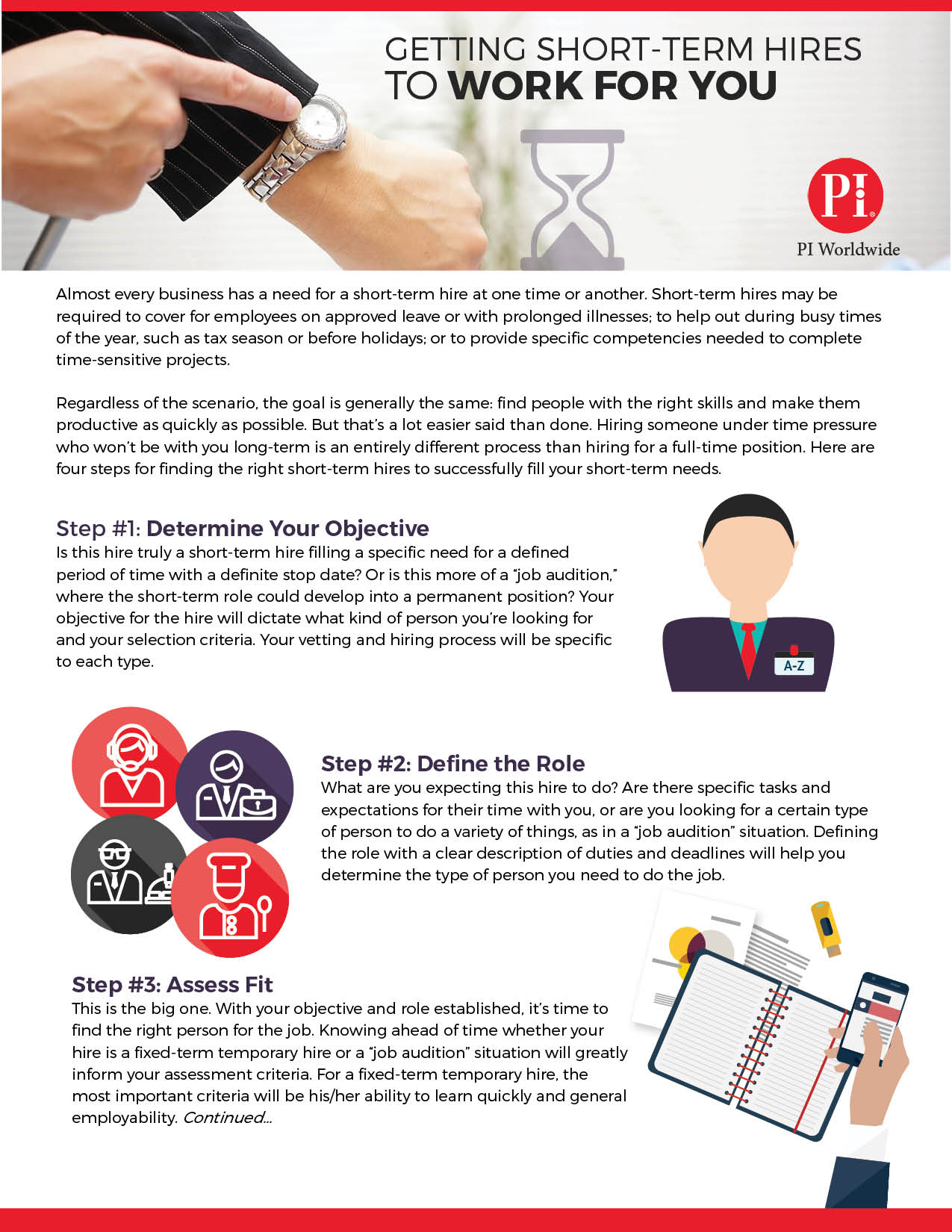 Whether you're trying to find a temp to cover for someone on maternity leave, ramping up for the upcoming holiday rush or planning ahead for the 2016 tax season, hiring short-term employees is a BIG business.
In fact, America's staffing companies hire more than 14 million temporary and contract employees each year. And that number continues to grow. These include contract workers, freelancers, interim employees, summer hires, paid interns and more.
UPS expects to hire up to 95,000 seasonal employees this holiday season. Wal-Mart plans to hire 60,000. Toys "R" Us plans to hire 40,000. And it's only September.
Short-term employees give companies the ability to handle growth or special projects, without having to commit long-term, and they typically don't require the financial or time investment that permanent employees do. But hiring short-term employees does require a different approach than hiring permanent employees. To be successful, you'll want to make sure you understand the difference.
Download our tip sheet, Getting Short-term Hires to Work for You, to learn the four steps for finding the right short-term hires to successfully fill your short-term needs.