Many of us have been part of a team or management relationship where we took the long way to get to know each other. After months—or even years—of daily interactions, we learned to expect certain responses or behaviors and navigate our relationships accordingly.
While this can certainly lead to more fruitful working relationships in the long-term, it doesn't ease the frustration of initially struggling to work together. Imagine if you could understand your employees from day one—know what drives them, what motivates them, and even accurately predict how they'll respond to changes within your team or organization.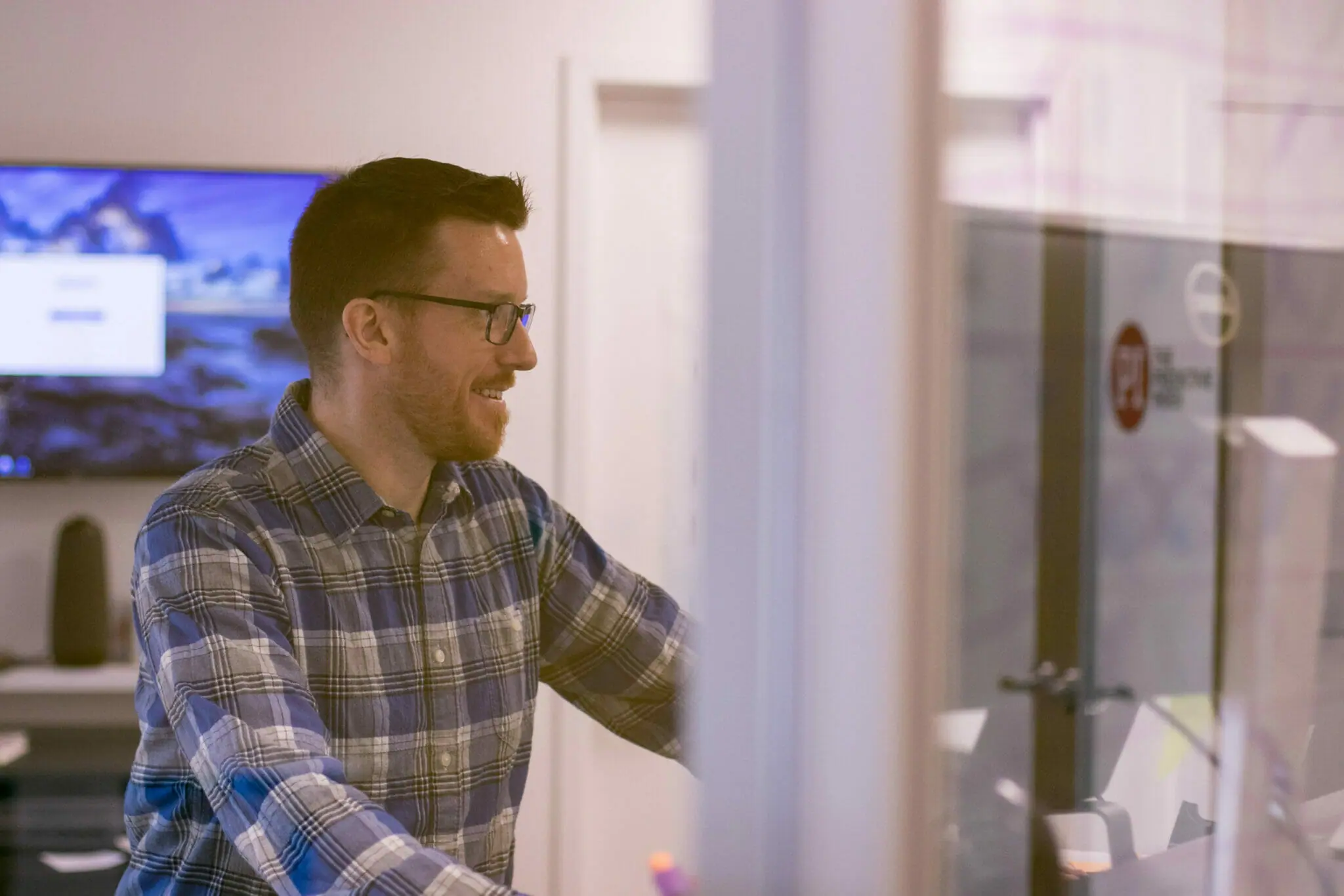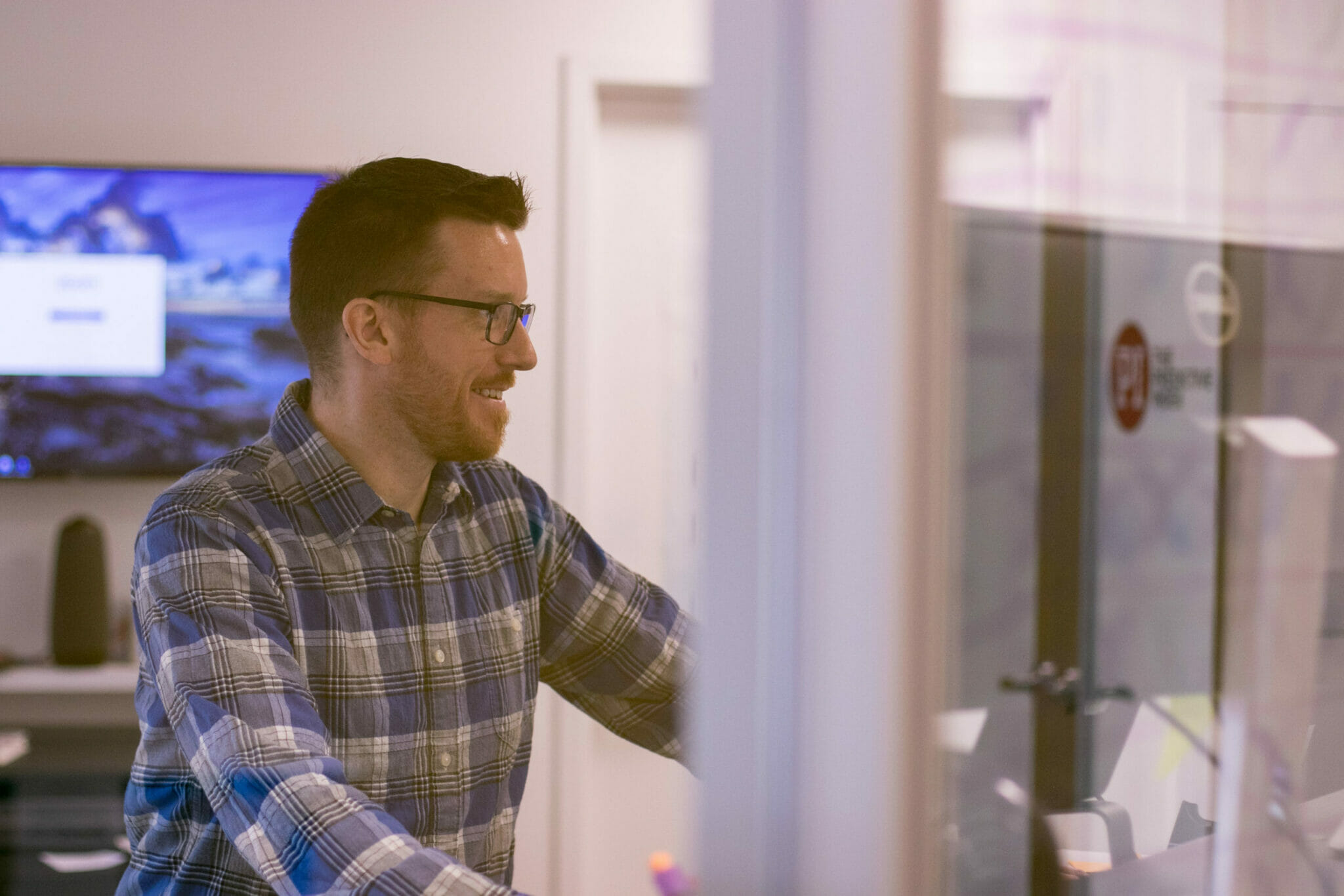 One of our customer service team leads, Patrick, shares his experience with this:
What the PI Behavioral Assessment™ and my preschool progress report have in common.
When I was interviewing here at The Predictive Index®, I took the behavioral assessment, like all candidates do. The readback I got from the recruiting team was, from my perspective, spot-on: Extroverted. Empathetic. Precise. Attention to detail. Yup, that's me, all right. "Fascinating product," I thought, "These folks are on to something."
Last week, a giant cardboard box showed up at my doorstep. It weighed approximately ten tons and had a Florida return address. What was my dad mailing me now? Upon inspection, I found it was a treasure trove of old scrapbooks and photo albums. My mother, bless her heart, saved everything—school pictures, holiday greeting cards from grandma. You name it, she kept it.
Of course I dove right in, and hopped into my DeLorean to relive some 1980s glory. The box must have been packed in reverse chronological order; the deeper I dug, the further back I was traveling in time. I dug and dug, finally hitting what looked like the oldest scrapbook of the bunch, the baby and toddler book.
I found baby pictures, my first Easter Bunny/Santa/birthday pictures, and then came the preschool memories. My mom must have really enjoyed documenting my life—she even saved my preschool progress reports! It was in the preschool pile that I found something that shocked me: My teacher's year-end summary of me as a kindergarten-bound student. In her report, I saw the word "perfectionist" and the description "has a high level of sensitivity for the feelings of others." These descriptors immediately took me back to the behavioral assessment I took while getting hired at PI: empathetic, precise, attention to detail. Whoa.
Now, my preschool teacher probably spent eight hours a day with me over the course of several months. She obviously knew me well. She observed all of those behaviors, day in and day out. And her assessment of me after all that time used nearly identical language as the PI Behavioral Assessment. No months-long observation, no family history or elaborate study—just a five-minute, two-question assessment that described me to a T.
If you're a hiring manager, wouldn't you love to know who your candidates are? I mean, who they really are, after you peel back the shiny resume and the polished interview skills? The PI Behavioral Assessment didn't know those superficial things. It knew nothing about my background, age, or formal education. But in just about five minutes, it zeroed in on the core of who I am as a person—just like my preschool teacher had done all those years ago.
I suppose you could add "preschool progress report" as a required document in your hiring process. You never know—you might get lucky and find someone with a scrapbooker for a mom! Or you could use a powerful tool like the behavioral assessment and know who your candidates are before they even walk in the door.
Join 10,000 companies solving the most complex people problems with PI.
Hire the right people, inspire their best work, design dream teams, and sustain engagement for the long haul.