The leadership training and development field is enormous and continues to grow. In 2014, Josh Bersin estimated nearly $24.5 million go to leadership development, while Chief Learning Officer more recently put the number at nearly $50 billion.
A 2017 study by LinkedIn showed that 27 percent of companies in North America plan to increase their spending on employee development—with the number one focus being on leadership and manager skills.
And yet many question whether leadership development programs actually work. Some research shows that adult learners forget almost 50 percent of what they learn within two weeks, and the Center for Creative Leadership stated that the most trained leaders, CEOs, fail 38 percent of the time. These stats give reason to question the efficacy of leadership development programs.
Beyond the research, I've known a lot people who don't believe leadership training works (e.g., "leaders are born not trained") or just dislike the training itself. It feels wasteful in both time and effort, and results are difficult to measure. Many people would rather just do their job than sit in a classroom, regardless of how good the teaching is.
Here's what the science says…
The science says that leadership development programs are both cost effective and help to develop human capital.
In fact, meta-analytic research that combined the results of over 335 different leadership development program studies (e.g., training, coaching, etc.) provides substantial evidence that these programs lead to improved reactions (leaders liked the training), learning (leaders gained knowledge), transfer (leaders used their learnings at work), and, most importantly, results (leaders performed better).
Interesting to note is that leadership programs had a bigger impact on organizational outcomes, than on subordinate ratings. Typically when you think of leadership development, the expected outcome is an improved relationship between manager and direct report(s). And while the research supports this, the bigger impact on organizational outcomes could be evidence of what the authors call a "trickle-up" effect. Basically, the improvements across a number of leaders in an organization aggregates to real change in how the organization gets things done. All that said, when taking a talent optimization approach, it makes sense to aggressively develop your leaders.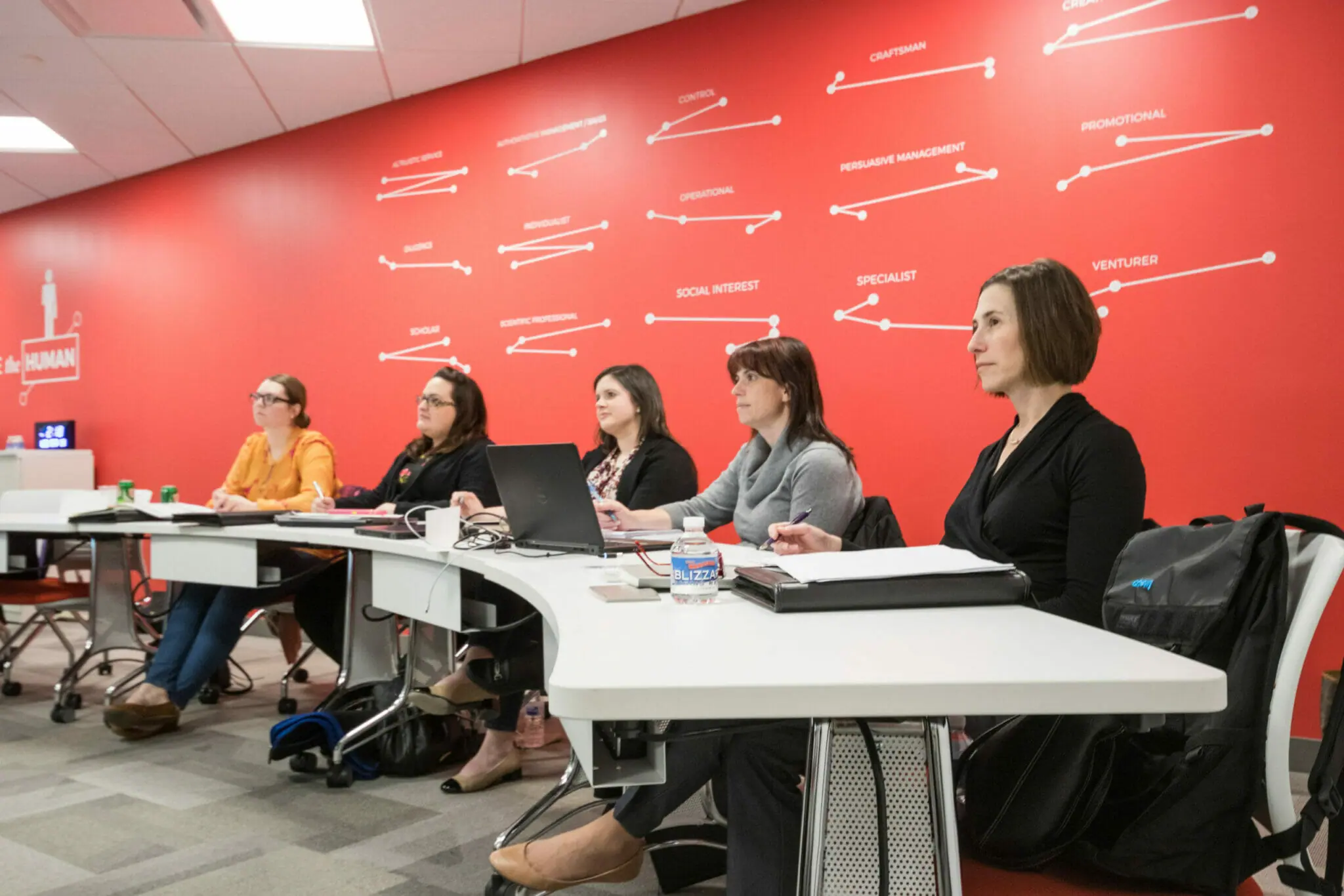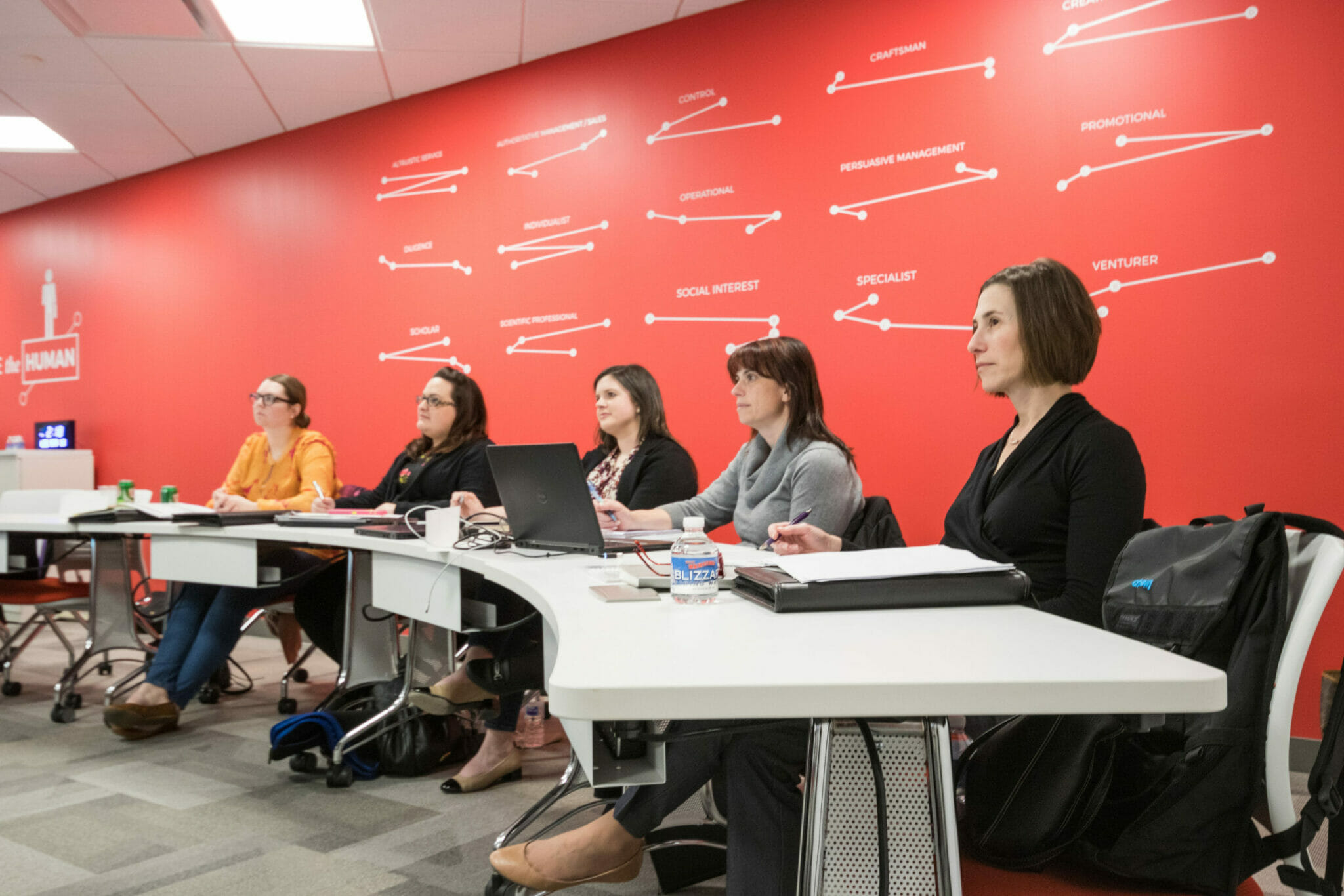 Tips for creating a more effective leadership program
Now that you know leadership development programs are a worthwhile endeavor, what's the best way to go about creating one?
Don't be a skeptic.
It's worth investing time and effort to develop current and future leaders. Try to stay away from skepticism and cynics to see how leadership development training can be beneficial to your business.
A one-size fits all approach probably won't do the job.
Define the desired outcomes first (e.g., do a needs analysis). Doing so has a positive impact on learning and, later on, application.
Use varied delivery methods, if you can.
The combination of lecture, demonstration, and practice will get you the best results. But if you have to choose just one, practice is the way to go.
Feedback helps to turn learning into action.
Make sure feedback is a part of the process. Interestingly, 360-degree feedback tools were helpful for driving people to apply what they've learned, but not necessarily for helping improve results, so be sure to request different types of feedback that can help you get a more holistic perspective on the success of the training.
Space things out.
The research shows that an approach that uses multiple training sessions, separated by time, will lead to better outcomes than trying to fit everything into one big session.
Know thyself, but don't train thyself.
Research shows that self-guided learning isn't really that effective. Offering internal and external opportunities for training and development will increase effectiveness.
Multi-source your training design.
To build the best program, the findings suggest using outside expertise (e.g., outside your field) to develop your programs. In particular, training that was evaluated and constructed by a team of academics (who know learning) and practitioners (who know how to apply it) works best.
Stay local.
When it comes to getting better results (e.g., better organizational outcomes), on-site training faired better than off-site.
Longer might be better.
People think that longer sessions may cause information overload, but the results show that that longer training programs lead to better organizational and subordinate outcomes.
Make it personal.
While some research has shown web-based programs to be more effective than their face-to-face counterparts, this study found the opposite to be true. Face-to-face leadership training results in better knowledge transfer then virtual training.
Content matters.
While training focused more on business skills (e.g., problem solving, data-analysis, etc.) led to better knowledge gain and application, it didn't move the results needle. In fact, soft skills leadership (e.g., interpersonal and intrapersonal) training had the biggest impact on organizational and subordinate outcomes.
An important part of talent optimization is developing great leaders. The research is clear: Leadership programs can have a powerful effect, including a 25 percent increase in learning, 28 percent increase in leadership behaviors performed on the job (i.e., transfer), 20 percent increase in overall job performance, 8 percent increase in subordinate outcomes, and 25 percent increase in organizational outcomes.
To really maximize your leadership, the science-based guidance above gives a good roadmap to building a highly successful program of your own.
Join 10,000 companies solving the most complex people problems with PI.
Hire the right people, inspire their best work, design dream teams, and sustain engagement for the long haul.