5

Lessons
1

Quiz

25 minutes

completion time
What you'll learn:
This course covers using people data to build self-awareness, awareness of others, and stronger relationships.
Talent Optimization Certification
Talent Optimization Essentials
Introduction to Inspire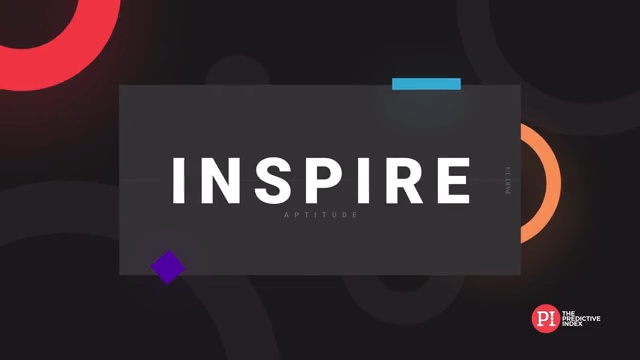 Inspire is part three of the four-part talent optimization framework. Inspire includes important employee-oriented activities ranging from career pathing to maintaining organizational culture. Inspire also includes enhancing that critical relationship between an employee and their direct manager.
Why Inspire is important to talent optimization
In most organizations, employees lack the necessary people data insights to work together at their best. Without that data, employees don't have critical awareness regarding their workplace behaviors. This means they inadvertently create communication problems, conflict, and even organizational toxicity. Using a talent optimization approach, employees are given the data and insights they need to manage themselves—and their relationships with others in the organization.
The inspire aptitude is composed of four activities:
Create new jobs and career paths.

Develop your leaders.

Ensure productive peer relationships

Reinforce your culture.