Leading a Hybrid Workplace
3

Lessons
45 minutes

completion time
What you'll learn:
This course will explain general guidelines to follow as well as some PI tools you can use to manage not just the people in the room but also the people working remotely.
Leading a Hybrid Workplace
Setting your team up for success
When it comes to hybrid work, the first thing you want to do is make sure that everyone has equal access to the tools and environment needed to be successful. There are four main components you should focus on: Technology, Communication, Culture, and Trust.
Technology
During the pandemic, many businesses learned that they'd need to start using new tools to keep up. Here's a quick list of some helpful tools that can help you work together regardless of location: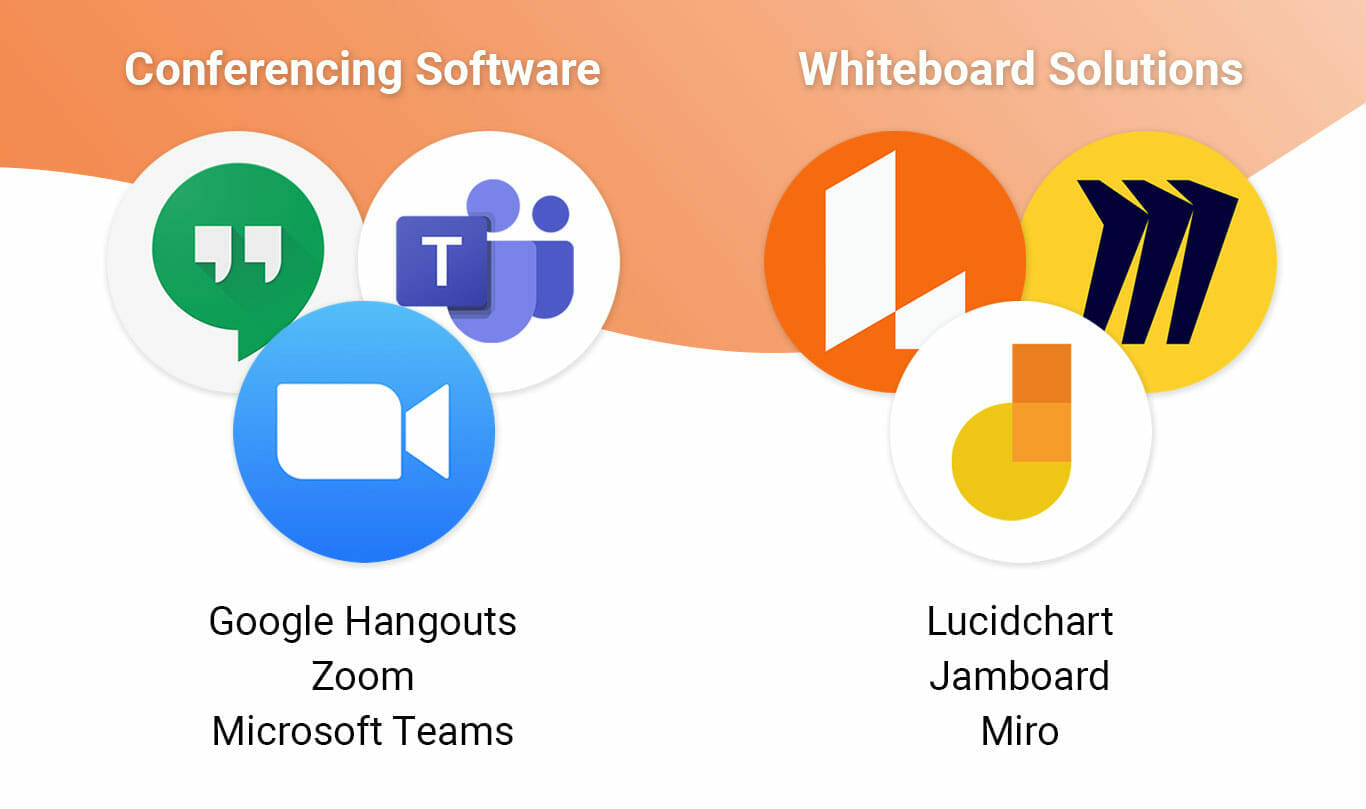 In a hybrid world, it's important to assess how teams will use these tools and set some standards and usage guidelines. For example, for those coming back into the office, writing on a whiteboard again might be appealing—but remote team members won't be able to see it. If the team relies heavily on sketching notes and diagrams in meetings, you might want to use an online tool so everyone can participate.
You'll also need to ensure that all remote employees have access to the same equipment as those in the office. There shouldn't be any barriers for the team to do their best. Think about what your office provides and what remote employees would need access to.
TOOL TIP
Some items, like a laptop, should be standard. Other things, like chairs, don't have to be chosen by the company. If you want to go above and beyond, consider sending a one-time bonus for remote employees to get the items they need to get their remote office up to speed.
Communication
Remote employees can quickly feel "out of the loop" because they miss out on hallway conversations that happen in the office. If an important update or decision is made via a hallway conversation, be sure to communicate that to all employees. How? Define rules around messaging and how it's best delivered.
Click each icon below to get some example communication guidelines:
Keep in mind, this should be tweaked to fit your organization. You may use tools that you want to set guidelines for, like Slack or Microsoft Teams.
Culture
One of the biggest benefits that excites people about staying remote is the flexibility of their schedules. That being said, now that a company can have employees across the globe, scheduling can be difficult to manage. Be clear on general working hours for the team.
TOOL TIP
Most teams won't have to be connected every hour of their work day but should have some common time where everyone is online. If this sounds like your team, consider setting hours where the team is always on at the same time. Then let them work when they want for the rest of the day.

But it's not just about when they work, it's also important to decide how they work. Strong company values give employees a shared sense of commitment, allowing them to rally behind a united cause. Consider values that your team operates by such as trust, transparency, internal vs. external focus, having fun, etc. Once defined, remember to reinforce these values often.
You can do so by following these steps (click each to see more):
Trust
This can be tough to do but one of the most important aspects in a hybrid environment is trust. Different employees prefer to work in different ways. Some might prefer jumping into that conference call and hashing out all the details when an issue comes up. Others might need time to process information before providing ideas and solutions. Leave some room in your plans to allow for autonomous teams and individuals to come up with ways to work best and to define when they will be most effective.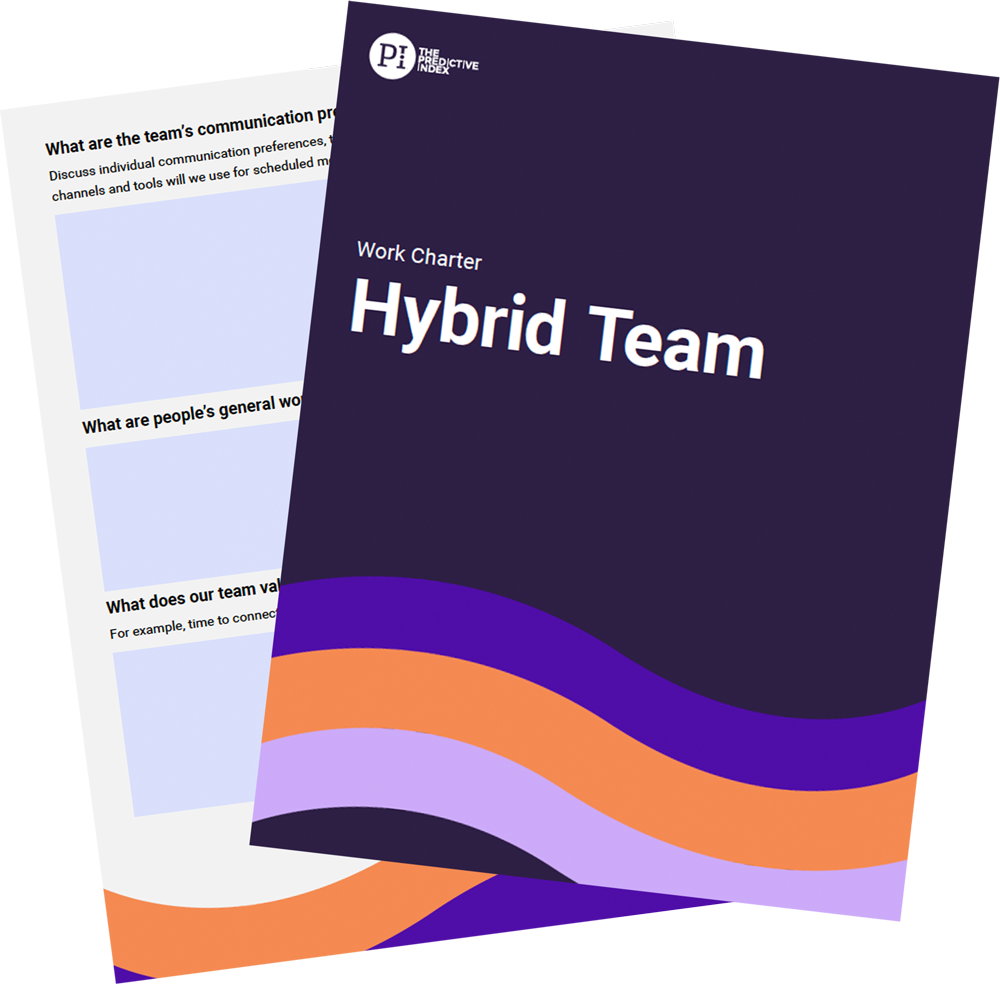 The Hybrid Team Template will help document your team's preferences and act as a quick guide for your team to reference. This will be helpful not only for existing team members but also for new hires that join the team.
We covered Technology, Communication, Culture, and Trust, four general concepts to consider for strong hybrid teams. But there's a way to take your success to the next level. Next, let's talk about PI's Team Discovery™ tool and how your team's work styles can help you more effectively manage your remote and in person staff.