Self-Guided Onboarding: Roadmap to Talent Optimization
We're thrilled you've taken the steps to start your talent optimization journey. Below you'll find a PI Mastery Action Plan built specifically to empower you get started, learn, and implement The Predictive Index at your organization.
While this is a self-guided roadmap to talent optimization, our most successful clients typically complete the following action plan in 45-days.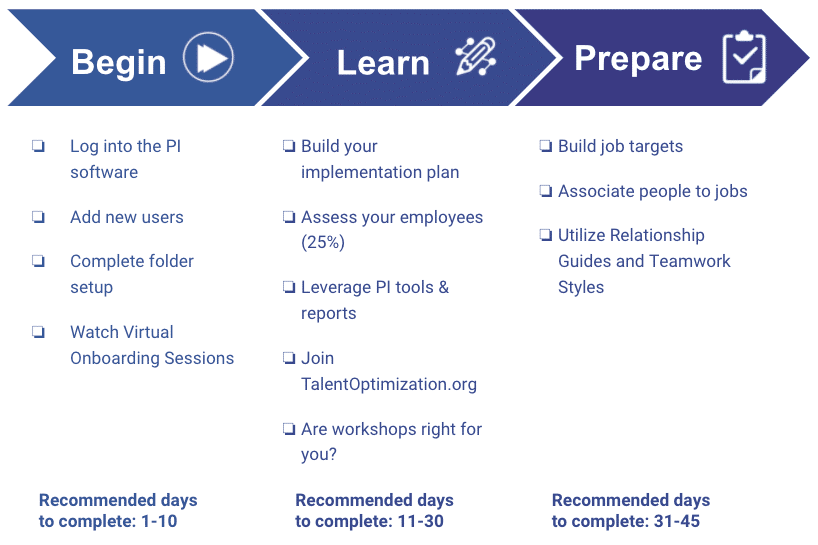 Helpful Links + Resources
Let's Begin
Let's Learn
Let's Prepare