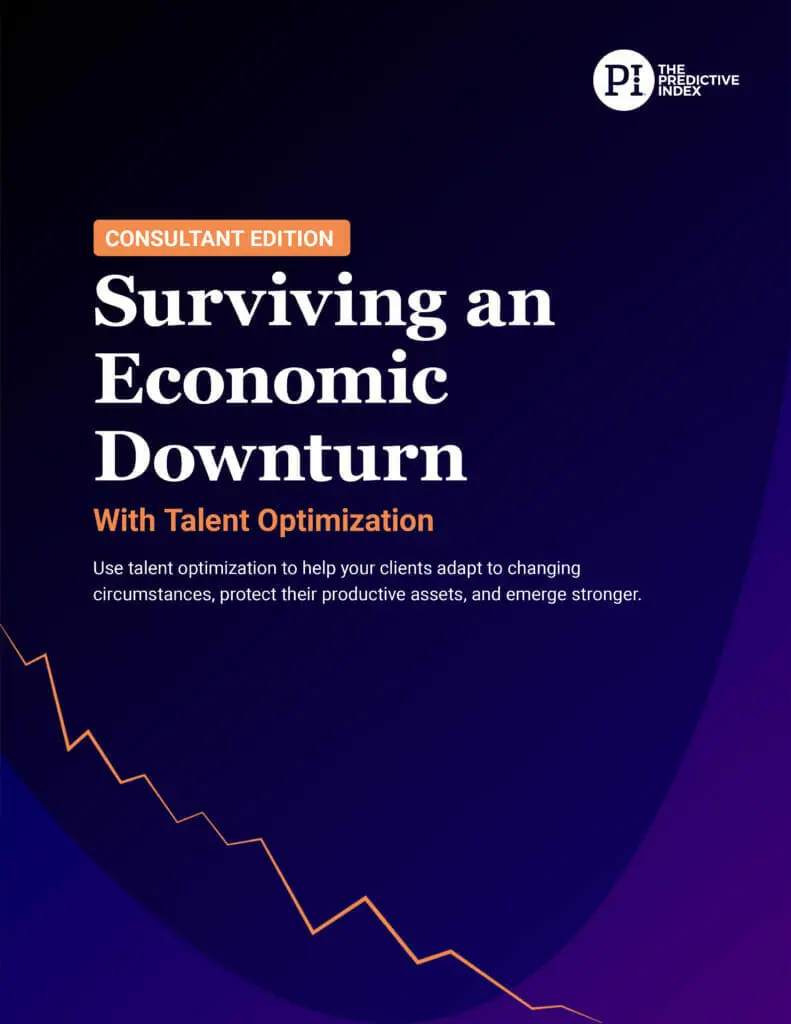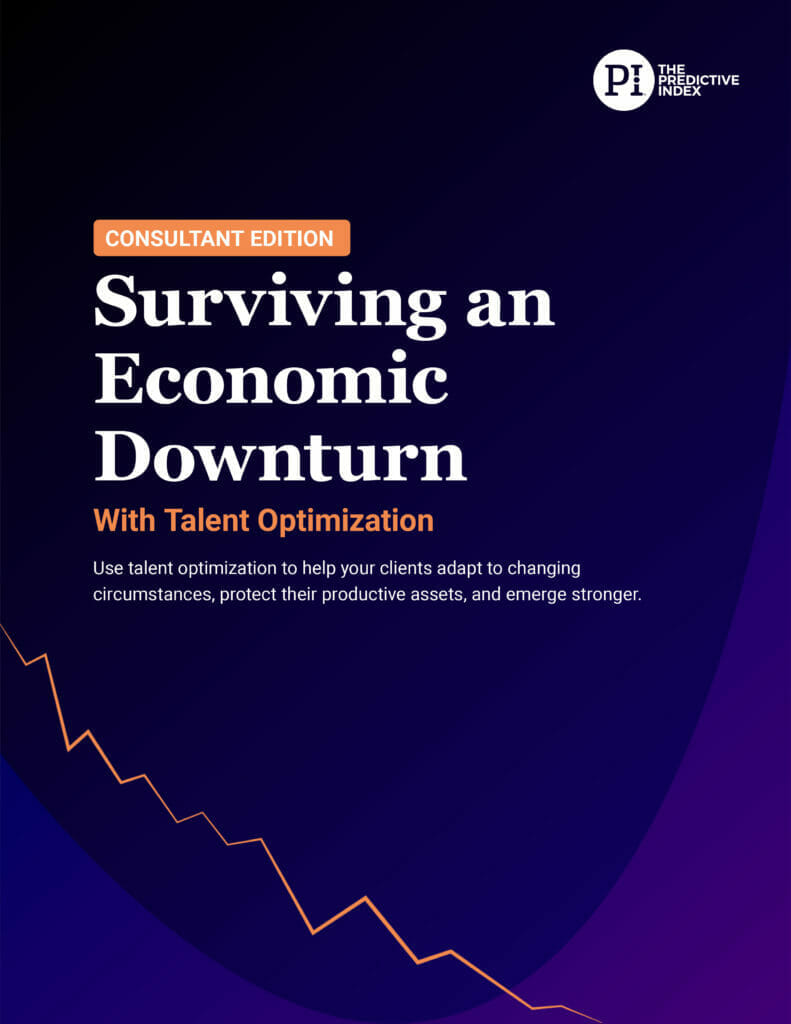 Consultant Edition
Surviving an Economic Downturn
with talent optimization
Use talent optimization to help your clients adapt to changing circumstances, protect their productive assets, and emerge stronger.
Help your clients be resilient during this trying time.
We understand you're doing all you can to accommodate clients during this time of unease. But with this comes its own set of challenges. Many clients are so preoccupied with internal fires that they have little time for external engagements. They're working from their homes, and the face-to-face interactions once used to strike an emotional chord are now relegated to email threads and conference calls.
Through all this, seeing your clients succeed is important to you. You've built meaningful relationships founded on trust and empathy. The overall well-being of these clients matters. When so much is at stake, it's incumbent upon you to give your clients what they need to minimize the damage incurred and maximize their odds of survival. And the best way to do that is to ensure their company is resilient.
---
Clients need talent optimization now more than ever.
You've made a living advising people. You understand the impact having the right people in the right places has on business performance.
As mentioned in the 2020 State of Talent Optimization Report, senior leaders at companies that practice talent optimization reported that 89% of their strategic initiatives were successful. That's 22% higher than average (73%). Talent optimization works—in good times and bad times. But clients need it even more when times are tough.
In times of change and uncertainty, talent optimization is a way to ensure agility and resilience. It enables companies to rapidly pivot in light of changing circumstances—so they can make tough decisions, fast and with confidence.
Talent optimization is the key to ensuring:
Rapidly realigned strategy and capabilities (Design)

Adaptable operating model and culture (Diagnose)

Resilient leaders, teams, and individuals (Inspire)

Realigned jobs to accomplish more with less (Hire)
More importantly, talent optimization can empower you to help your clients adapt to change and lead through turbulent times—so their business can come out on top.
Download guide
Within each section, you'll find checkboxes. As you apply your new insights within your company, use the checkboxes to stay on track.
Get the slides
Don't have time to read a 33-page guide? This slide deck highlights key takeaways. It's ideal for sharing with other business leaders.
Download checklist
For a complete look at all 21 action steps you could take to ensure an agile, resilient company, download this checklist.